Chiang Mai is famous for its temples, the night bazaar, and also for its great food – this is not only true for meat eaters, but also for vegans! Here are the places we tried and can recommend:
Vegan Heaven
Chiang Mai's oldest plant-based restaurant is located conveniently on the way from the old town to the night bazaar. We especially loved the photos and quotes of famous vegans that are on the walls at the entrance of the Vegan Heaven. The menu has a lot of variety and if you just come once you will struggle to choose one dish. We had the sushi as a starter and loved it. As a main, we can fully recommend the Massaman Curry and the Pad Thai.
Kebab Zone
Located by the food stalls close to the Chiang Mai Gate, you can find the Kebab Zone. A very good option in case you want something different than Asian food. There are two vegan options, we tried both and were 100% satisfied. Plus, the lady that runs the place was super friendly. You can also find them in the food court at the night bazaar.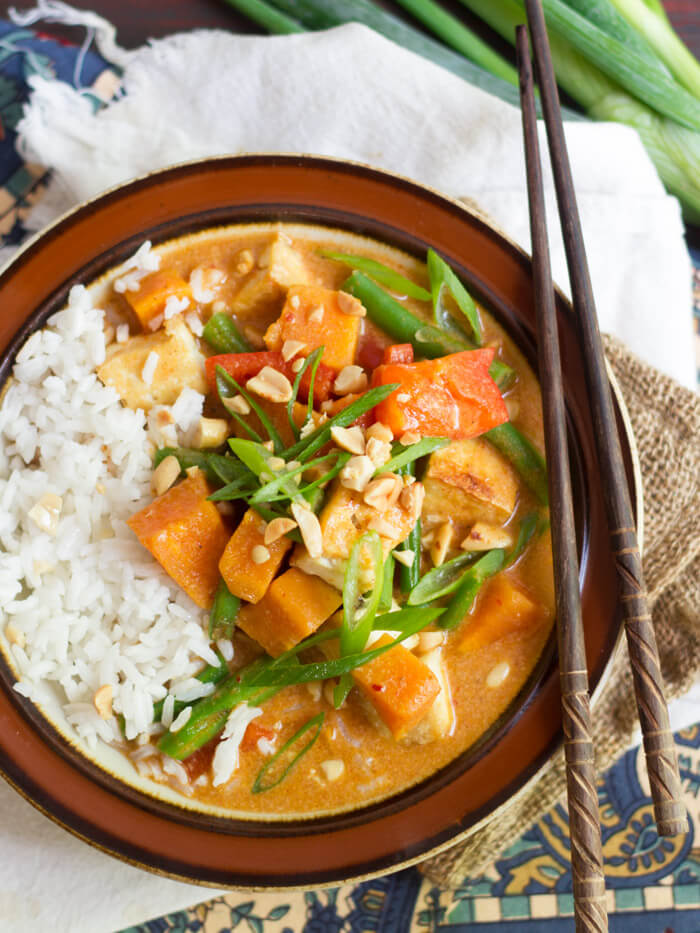 Vegan Pancakes
Since you're already at the Chiang Mai Gate, get your dessert at the corner across the gate. This food stall offers little vegan pancakes filled with coconut cream. You can get four pieces for only 10 Baht and they are absolutely delicious. This place is also a regular stop on every food tour you will take.
Night Bazaar
Here it gets a bit trickier. The Night Bazaar is a really nice area where tourists get their shopping done. If you follow the music, you'll find a plaza which is popular for its live entertainment and food stalls (and cocktails served in buckets). A lot of places offer western food which generally includes meat or dairy products. At the Asian food stalls, you can get the typical Pad Thai, fried rice or noodles. The only interesting and different meal we found was a vegan bao and a fried tofu dish with a side salad.
Find the best vegan restaurants anywhere in the world with the HappyCow! app.