As always when we visit a new city we like trying vegan restaurants. Not only to get a break from our camping dishes but to have a glimpse of the cities' plant-based scenery. After a good experience in Dunedin and an unsatisfactory one in Queenstown we were curious about New Zealand's capital.
As always, the first thing we do to find out how vegan-friendly a city is, we consult the HappyCow! app.In Wellington, it showed us four pure vegan restaurants which is quite average for the country so far, but well below cities in other countries. However, Wellington or Dunedin are much smaller so it wouldn't be fair to compare them to Sydney or Toronto. On the other hand, the restaurants with vegan options showed us a larger variety of places to choose from, but we always like to experience the truly vegan ones.
In this city we made an exemption only because our AirBnb host was Chilean and had a restaurant with empanadas which we truly missed since leaving the country.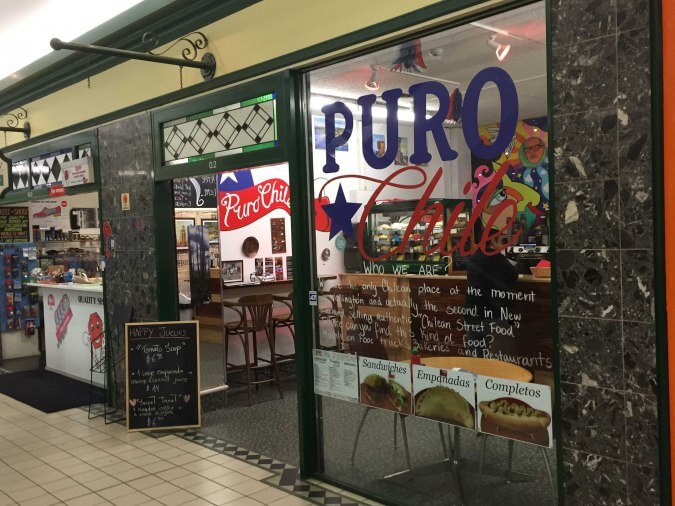 Puro Chile
Located in downtown Wellington, very close to the cable car; Puro Chile makes you really feel as you would be in another country. The decoration is all Chilean themed and a TV on the wall shows pictures of the country which can make you a bit nostalgic. The menu also has the most popular Chilean dishes like completos (hot dogs) and Churrascos (sandwiches). Since those options normally contain meat we had our eyes on the vegan empanadas. We tried one with potato, tomato and onion filling and one with corn as main ingredient. Both were delicious and we recommend this place to everybody who tried Chilean food before or is curious about it. The two empanadas cost us 11 USD so even if you are traveling on a budget they are affordable.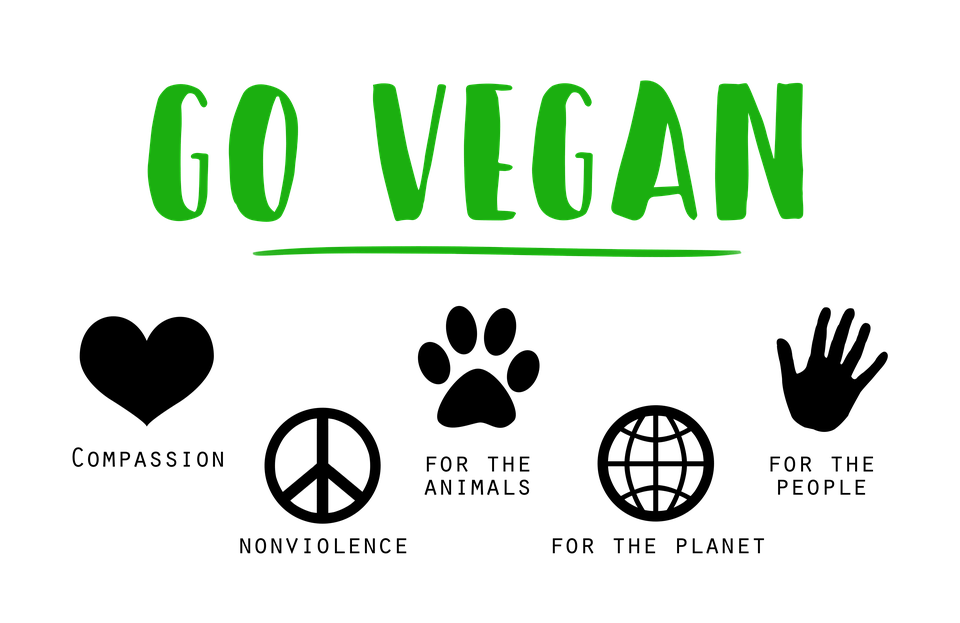 Aunty Mena's
One of the HappyCow!'s cheap vegan recommendations was Aunty Mena's. It's also recommended in the Lonely Planet so we thought it's a good choice. Their large menu of Chinese and Malaysian dishes offers something for everyone. We had the dumplings as a starter, followed by Chow Mee a noodle dish with mock chicken. Ale chose a rice dish with mock chicken and vegetables in kong pow sauce. Whereas everything tasted excellent, Ale's meal was definitely the highlight. The 29 USD we had to pay were not super cheap but ok for the three dishes we had.