After my accident in Borneo, we were forced to change our plans. Instead of going to the Philippines, we returned to Sydney to stay again with Nat and Pat (we told you we would be back sooner than later!). We had planned a road trip from Sydney along the South Coast of NSW to Melbourne and the Great Ocean Road for January, so we decided to switch plans and travel in Australia now and go to the Philippines in March/April after Africa.
Another problem with my foot being in a cast meant that Ale had to be the designated driver, which she is generally happy about but not this time which had the added challenge of driving on the left for the first time in her life. The first hours, Ale was a bit nervous and tense but she soon got more confident and totally aced it!
Sydney to Ulladulla
After leaving Sydney, we planned our first stop at Jervis Bay. We relaxed a bit at Hyams Beach from where we continued our journey towards Ulladulla. This place has a special meaning for us because we celebrated Australia Day here almost ten years ago when we met each other. Just South of the town we found a free campsite for the night. The rate on a private campground is between 25 and 50 AUD so we were glad we could save some money.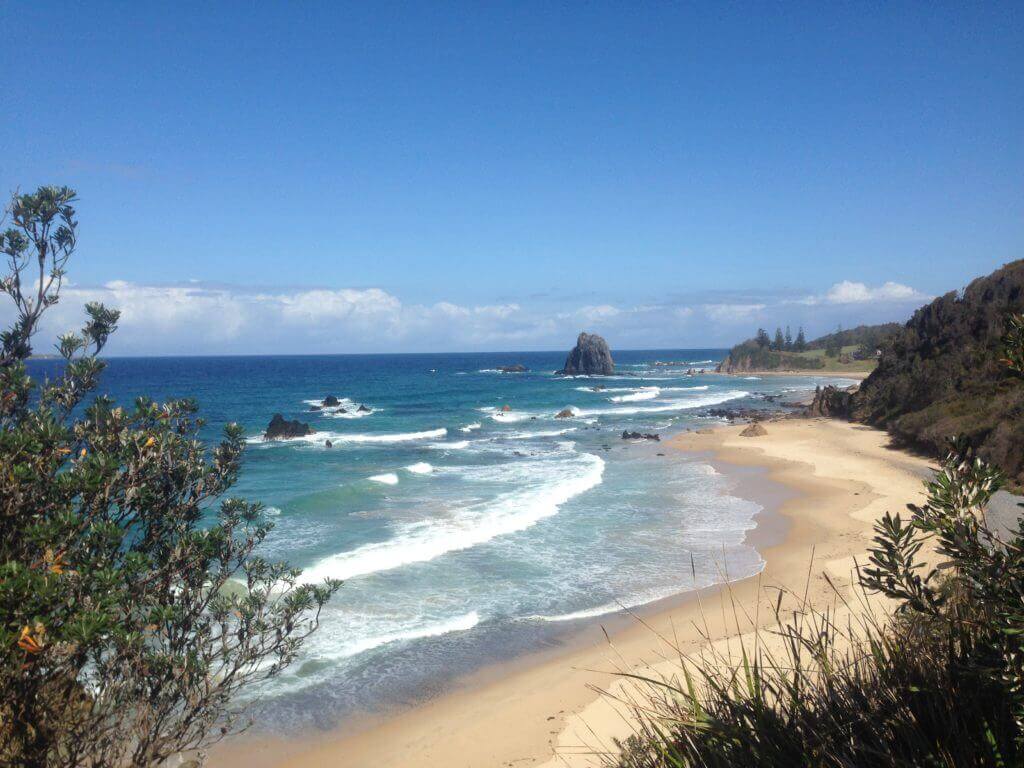 Located in the middle of the Meroo National Park, we were surprised that we didn't have to pay anything. Especially because we had a beach view from our tent and the ocean was only a three-minute walk. Unfortunately, just after finishing dinner and starting a bonfire it started to rain, so we had to spend the rest of the evening in the tent. Luckily we always have Bohnanza, our favourite card game at the moment, to pass the time. The rain was so strong that night, we couldn't even hear each other, but again our tent has surprised us by withstanding yet another storm.
Ulladulla to Eden
The next day we made our way towards Eden. We had high expectations of seeing a lot of wildlife on this whole road trip and Ale already had a great start by spotting a wallaby in the morning at the campsite. After a sunny lunch break by the coast we finally saw our first kangaroos in the Murramarang National Park, we saw many and everywhere! We also enjoyed the view over Merry Beach and Pretty Beach.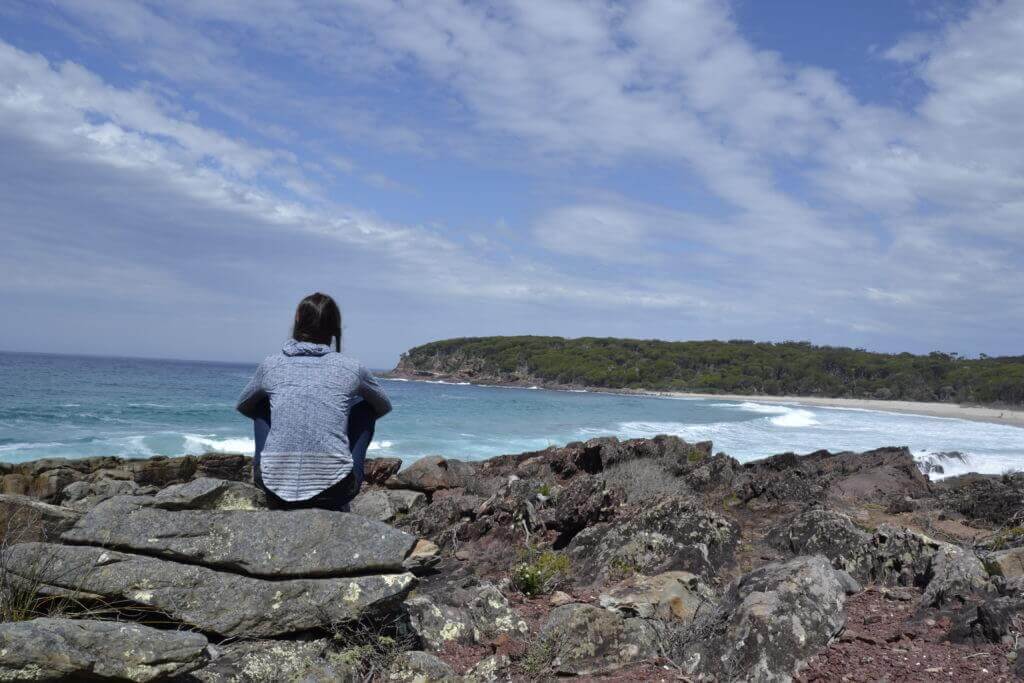 Our last stop before Eden was Narooma from where a lot of tourists visit Montague Island to watch seals and penguins. Intuitively, Ale drove up to a headland to enjoy the ocean view from above, and there was a big surprise waiting for us: as soon as we starting walking towards the lookout, we saw a big splash of water and with that, we finally saw our first humpback whales on this trip. There were at least 4 whales making their way slowly down the coast and we saw their backs coming out of the water and the spray of their blowholes. We hurried to a spot further down the coast to see one more time, the same whales pass by. It was just amazing and we hoped to see more of these giants in the days to come.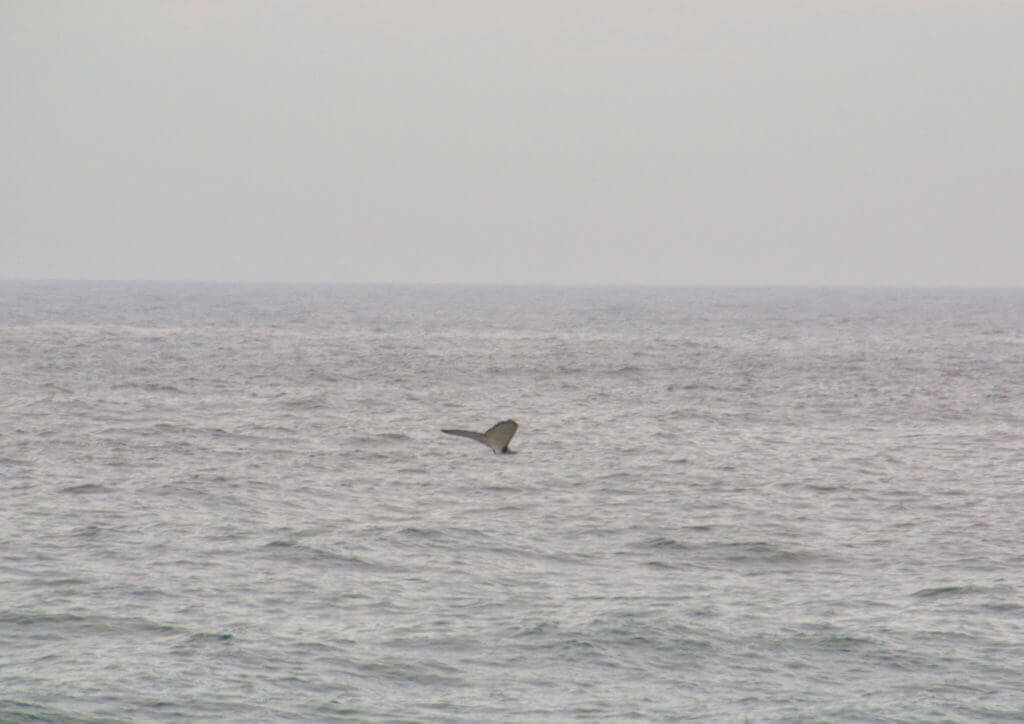 For the last stretch of the road trip of that day, we left the highway and took a tourist drive along the road. The scenery was breathtaking and always changing between oceanside, countryside and forest. The beautiful landscape and a large number of kangaroos we saw along the way, made this one of the best road trips of our lives.
Find all the free and cheap campsites around Australia and New Zealand with the free campermate app.