If you are traveling as a vegan in Asia on a budget, your choices of dishes are often limited. The cheap food stalls have only two options for you, fried rice or noodles with vegetables. But not in Luang Prabang, here we found the biggest variety so far.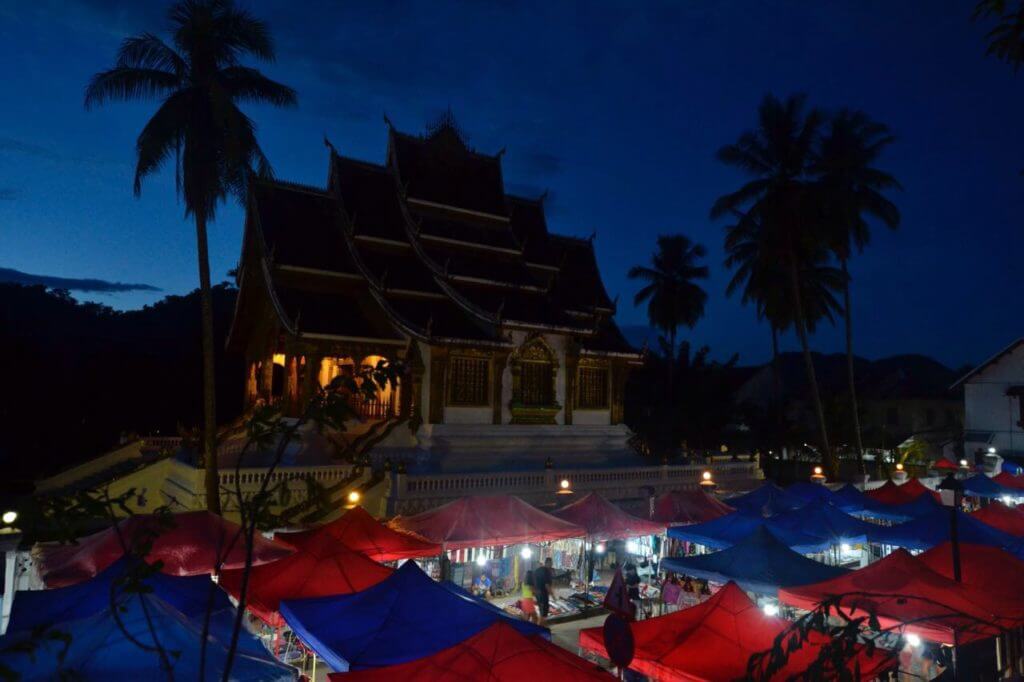 Street food
Since the night market is one of the biggest attractions in Luang Prabang, stalls that offer cheap food options are not very hard to find. In many other places, the vegan choices were very limited, but not here. Apart from the extremely tasty vegan noodles, we could choose between fresh and fried rice paper rolls and vegetable brochettes.
Bread is also really popular in the town, especially as a takeaway lunch on one of the day trips. The nice ladies were always happy to prepare vegan baguettes with avocado for us.
For dessert, we found these amazing stalls at the beginning of the night market street. Here they served little coconut pancakes which were absolutely delicious.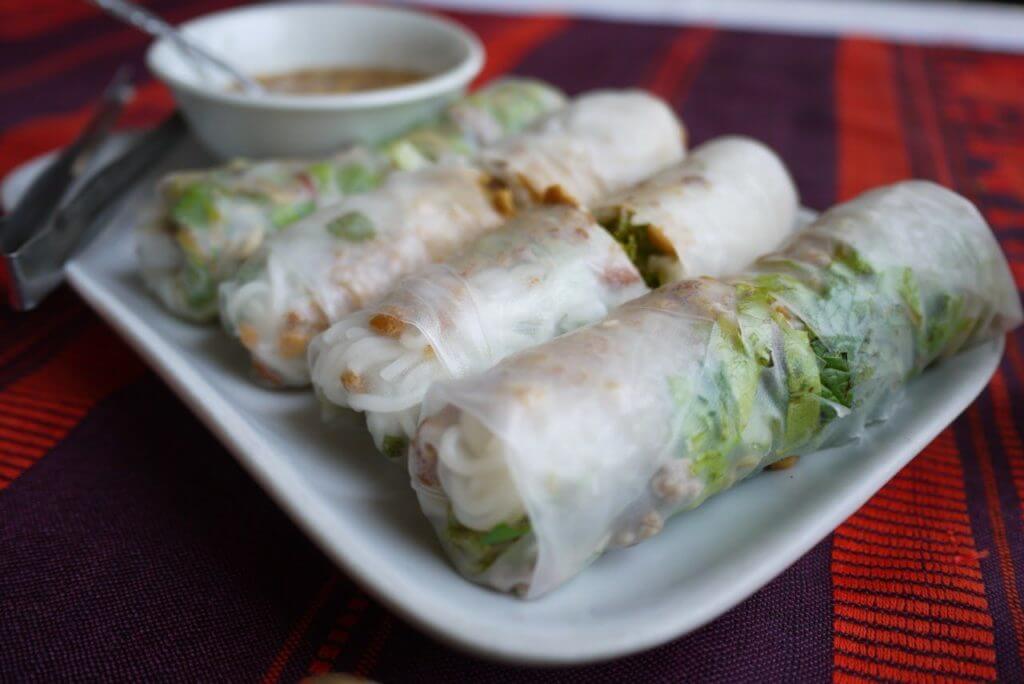 Restaurants
On the other hand, we actually struggled a bit when we wanted to eat a restaurant. Friends recommended us the Bouang, however when we got there it was closed for the next months. We then choose the Indigo Café directly on the night market street. The beetroot burger we had was very delicious, but also cost us 5 times more than the meals at the food stalls.
Most of the other times we chose smaller restaurants on the Kingkitsarath Road, close to our hostel. Here we mostly had the basic options like pad thai, fried noodles or rice for 1 USD.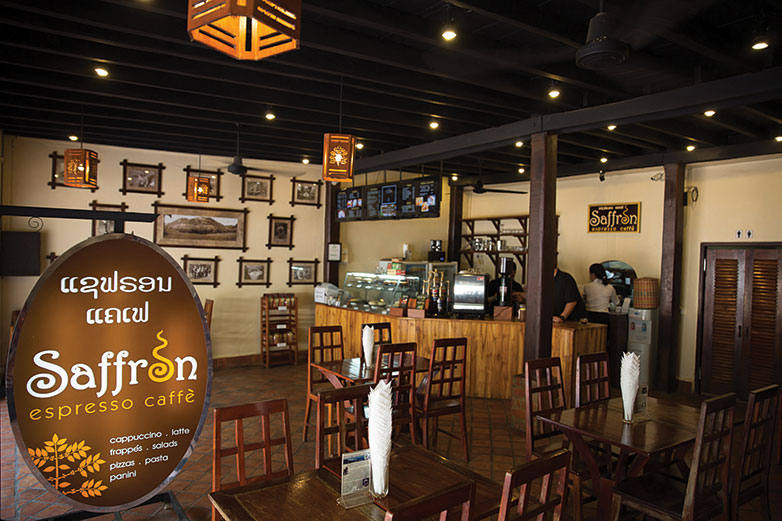 Cafes
We only went out for coffee once, because we consider it to be a bit of a luxury when traveling on a budget. The  Saffron Coffee and Bakery offers very good coffee and has soy or almond milk. As in many places they charge extra for non-dairy milk but nothing we could do about that. The view and wifi are pretty good so if you look for a place to chill or work, this cafe is a good choice.
Find the best vegan restaurants anywhere in the world with the HappyCow! app.