The Wilsons Promontory National Park or "The Prom" on the Southern tip of Victoria is a paradise for outdoor lovers. Just a 2.5-hour drive from Melbourne, the park has something to offer for everyone.
Accommodation
There are two campgrounds reachable by car in the park, which offer cabins and spaces to pitch your tent. The Stockyard is located just at the entrance of The Prom, the Tidal River deeper in the park. We were a bit shocked by the price for pitching a tent. At Stockyard it would have been 50 AUD a night, at Tidal River 56 AUD. In case you want to save money, there is a free campsite at the Franklin River Reserve. From here it is just a 45-minute drive to the park.
Nature Walks
There are plenty of options for walking and hiking in The Prom. In case you don't want to climb a mountain, but still experience the nature and see the wildlife, there are two excellent walks. The Cotters Beach Trail leads you down a road used by maintenance vehicles towards the beach. On the right and left is an open field where you can spot kangaroos and wallabies. At the end of the trail, you reach the sometimes dry Cotters Lake and the windy beach.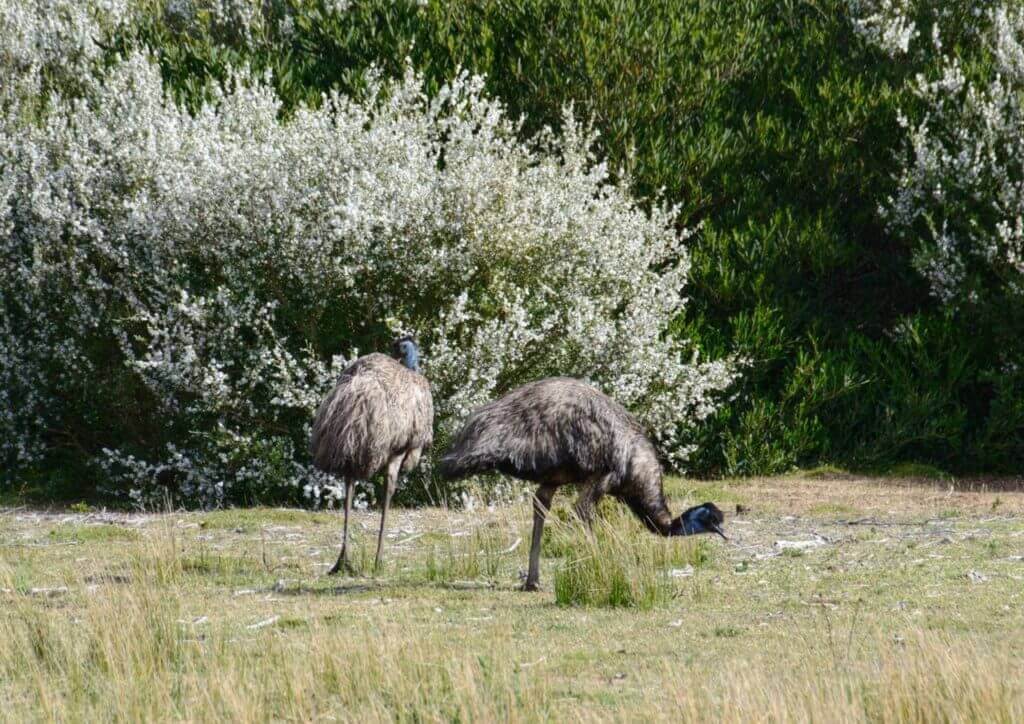 The slightly longer Prom Nature Walk is a highlight not to miss. The loop leads you past plenty of kangaroos and wallabies. Additionally, you will find it easy to spot the large emus. We were extremely lucky to also see a wombat munching around, and we could even follow this adorable animal for a little bit.
Trails and multi-day hikes
Being full of forests and mountains, Wilsons Promontory is also the ideal place for hikers. You can choose between multi-day hikes and short, day hikes. The most popular trails people recommended us were:
Beaches
There are plenty of beaches around The Prom, but don't have high hopes for sunbathing here. At least when we were there in November, the wind was pretty cold and the sea extremely rough. However, it is still enjoyable for some nice walks. The most famous beach is the Squeaky Beach because of the noise the sand makes when you step on it. Besides that one, you have a beach at Fairy Cove, Whiskey Bay and Picnic Bay.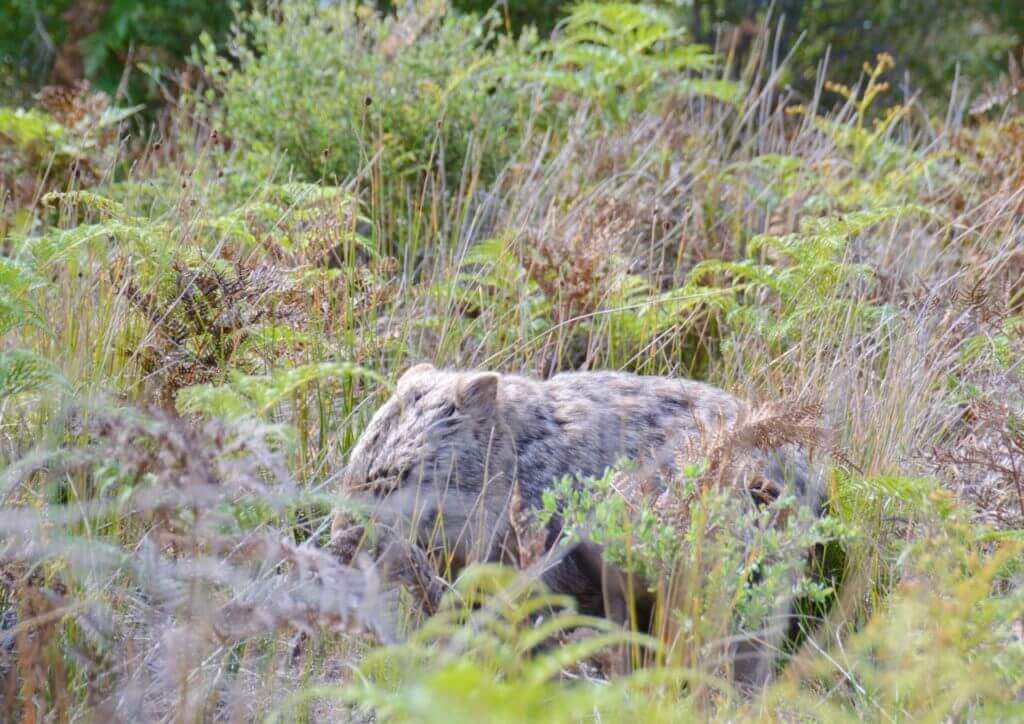 You can see plenty of things on a day trip to Wilsons Promontory National Park. However, if you want to experience all the beaches and do some hikes and nature walks, you should give it more time. Staying overnight will be a bit pricey but the beauty of the park is definitely worth it.
Check out the video of our road trip from Sydney to Melbourne and along the Great Ocean Road.
More articles