Together with our new travel buddy, Geoff, we made our way from Kasane to the Zambian side of the Victoria Falls, probably one of the most popular sights in Southern Africa.
Getting wet at the Victoria Falls
After setting up our tents at the amazing Jolly Boys Backpackers, we could chill the afternoon after some exhausting days. The next morning, we took the free shuttle to the park's entrance.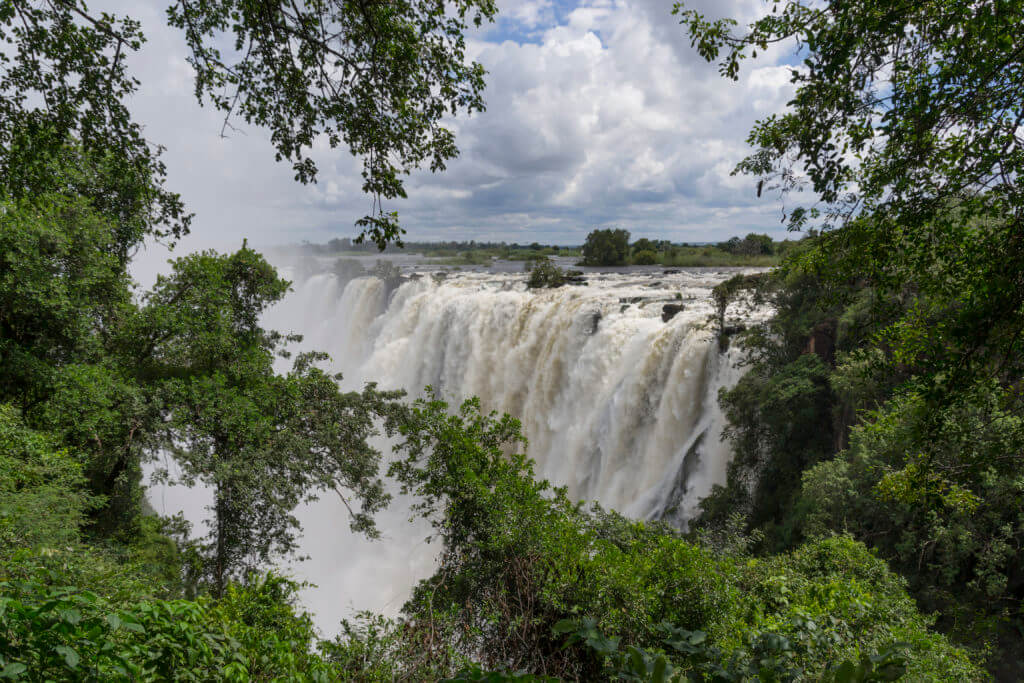 The falls can be visited from Zambia and Zimbabwe and since both entrances are only a short distance apart we decided to visit the Zambian side on the first day and the Zim side the next. To do this we got a special visa at the border for both countries.
There are several trails in the park and we started with the one that goes upstream. On the way, we had a first glimpse at the magnitude of this natural wonder. But the real fun began when we went to the bridge that goes right in front and where you get hit by the spray of the Falls. We were warned that we would get wet and came prepared with rain jackets and backpack covers.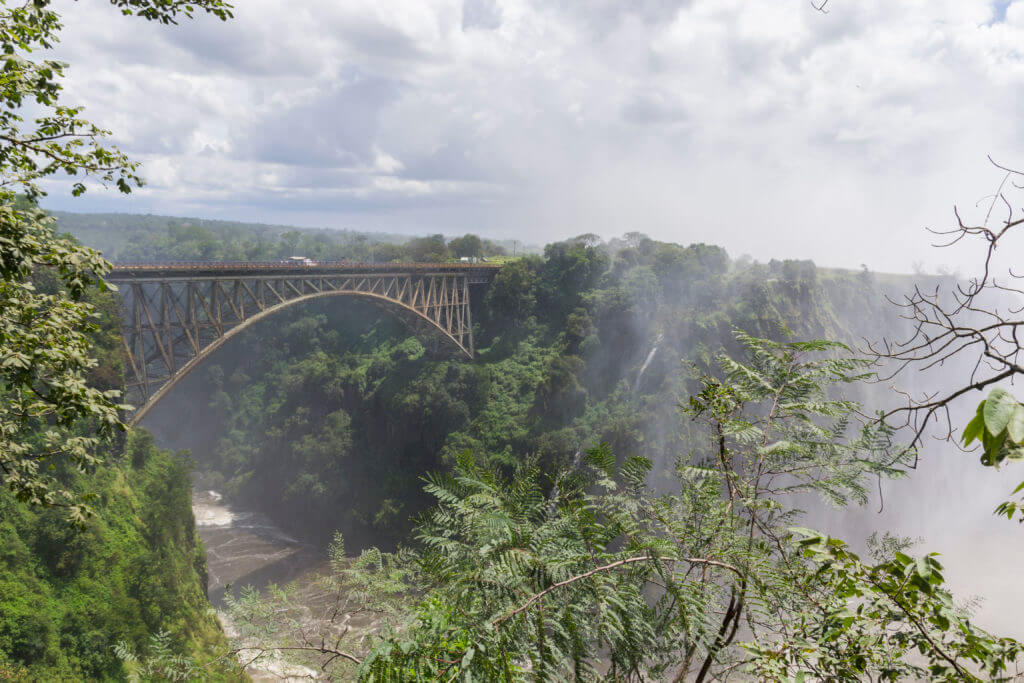 However, we didn't expect the amount and duration of getting hit by masses of water constantly for 15 minutes. Our rain jackets didn't prevent us from getting wet but we had so much fun playing in the rain and in puddles like little kids. Of course, not to forget the great views over the impressive Falls whenever the mist clears a bit. We kept walking around for another hour and watched the bungee jumpers from the distance.
In the evening, we enjoyed the amazing chilling area at our hostel.
More wet walks on the Zimbabwean side
The next day, we took the free shuttle again and went to the Victoria Falls Park in Zimbabwe. It took us a good hour and a half from the shuttle drop off point to the entrance. We needed half an hour just to cross the historic Victoria Bridge because we couldn't stop watching the brave bungee jumpers diving towards the river.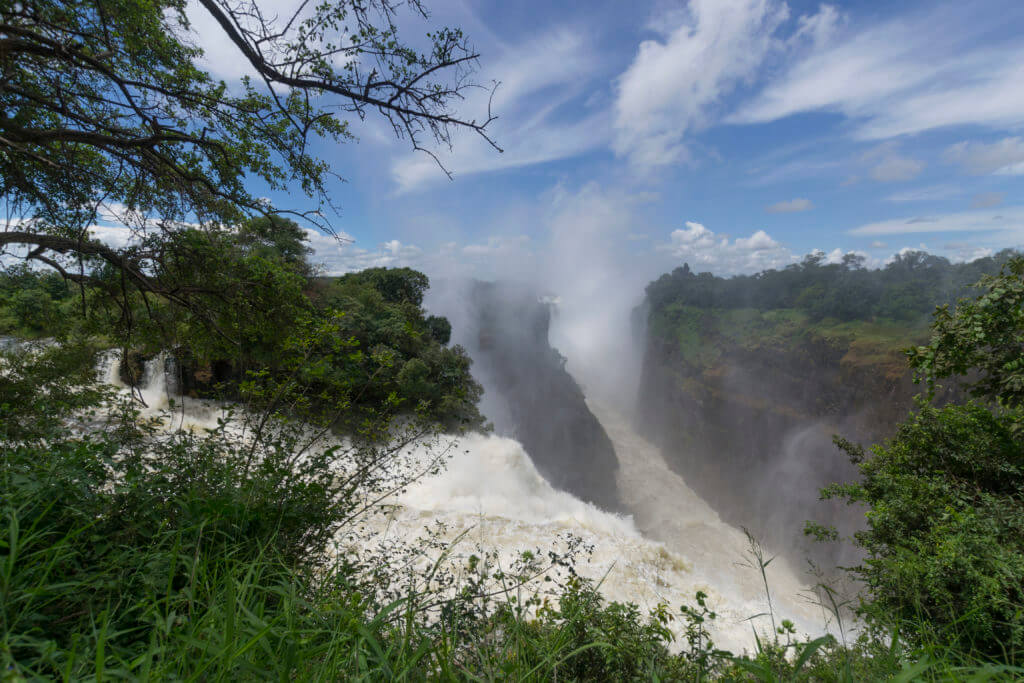 The park from that side was different and we were very happy that we decided to go to both sides. The views from here are a bit better because you have less mist but we got as soaked as the day before.
In the evening, we went to the Royal Livingstone Hotel for some fancy drinks. The service was not as good as you would expect at a 5-star hotel but after a while, we got our drinks and had a beautiful sunset whilst looking at the heavy mist of the Falls.
This was definitely a highlight and we take away very special memories from this stop. The next day, we left early with a public bus again to go to Lusaka and from there to the South Luangwa National Park.