The Victoria Falls are one of the biggest highlights in Africa and probably everyone that visits the Southern part of the continent plans a visit. Here is how you can experience the Falls on a budget.
Zambia or Zimbabwe?
The Victoria Falls can be visited from either country but the experiences are quite different. We didn't know if we should go to the park in Zimbabwe as well because we already planned to get the visa for Zambia for $50 USD and didn't want to spend another $30 USD for the visa for Zimbabwe. But then we found out that there is a visa that includes both countries for $50 USD so we got that one when we entered Zambia. Make sure you mention that you want the Kaza Uni-Visa as they don't just offer it.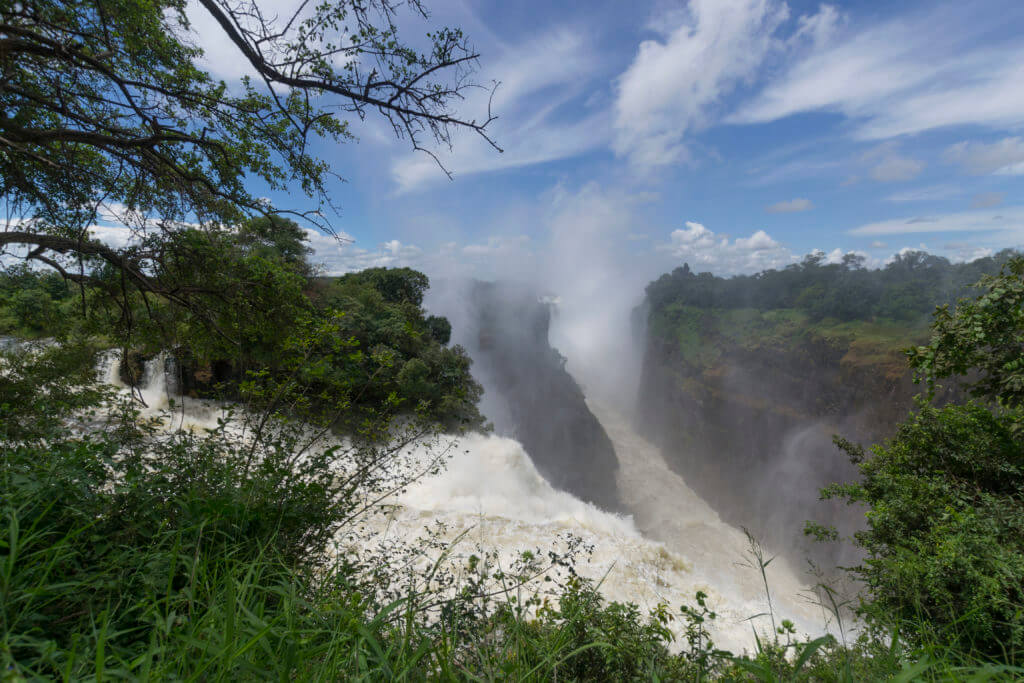 Where to stay?
We can highly recommend the Jolly Boys Backpackers. They offer a range of accommodation options but camping is the cheapest at $9 USD per person per night. There you will find friendly staff, a nice bar, pool area and nice chilling spots. They also offer free shuttles to the Falls which saves you some money. What we liked most about the Jolly Boys was their focus on being green. They get 90% of their power from solar energy, provide environmental friendly soap, offer a recycling system and participate in local projects.
How to visit the Falls
We took one day to visit the Victoria Falls from Zambia and another day from Zimbabwe. Both days we got the free shuttles from our hostel. Note that you will get soaking wet on both days, we recommend to just go walking around in bathing shorts and women can maybe go in a poncho. Make sure you have a dry bag to keep your stuff dry. Also bring spare clothes for the ride back.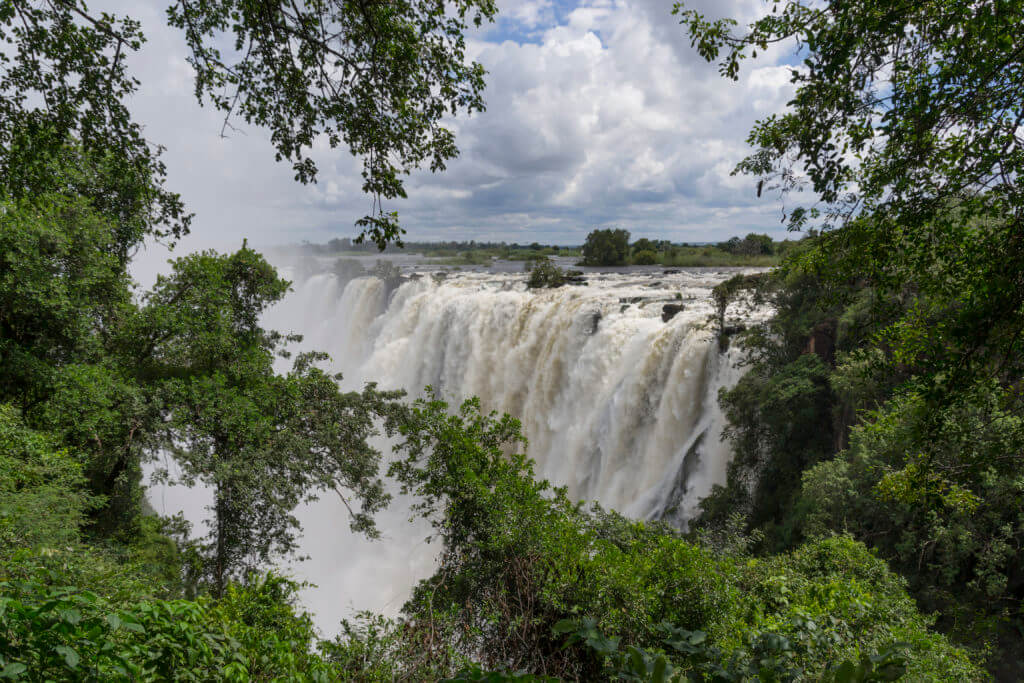 In Zambia, you will have to pay $20 USD and after entering the park you have several paths to choose from. We started upstream, then got soaking wet around the Knife Edge loop and to dry off, we walked the photographic trail to the end.
To go to the Zimbabwean side, the shuttle drops you off at the Zambian immigration. From there you have to walk over the Victoria Bridge, where you can watch the crazy bungee jumpers, to the immigration in Zimbabwe.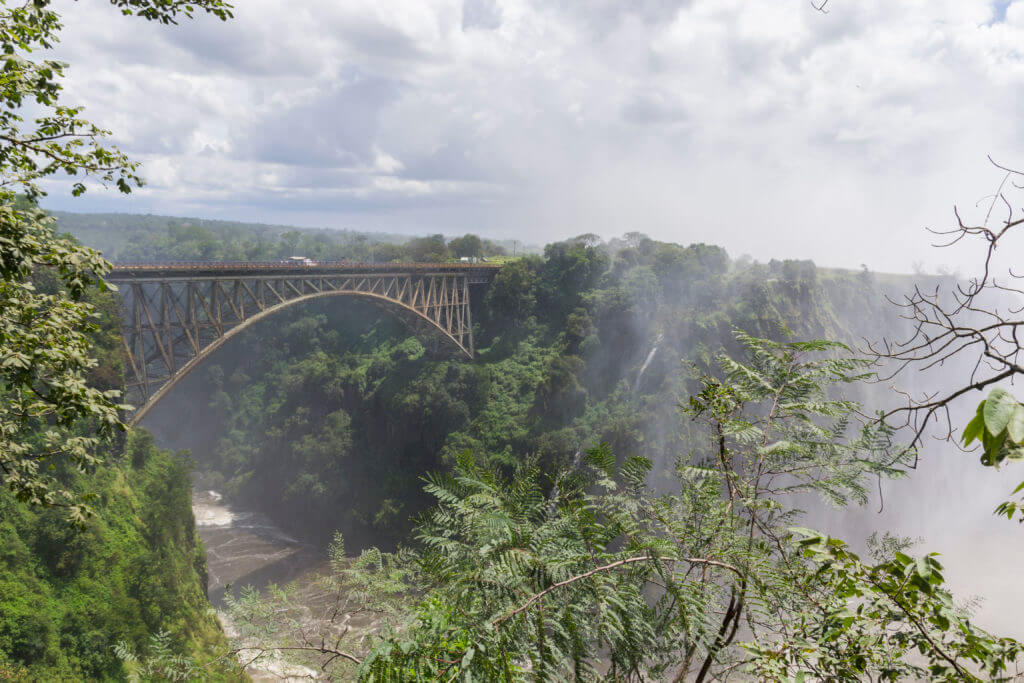 After that, it's just a short walk to the park entrance where they charge $30 USD. Here we also started upstream and enjoyed unobstructed views over the falls and then walked along the path to the plenty viewpoints where you get soaked again.
On both days we had to pay 70 ZMW for the taxi back, so check if you find some people to share the cab. They actually want to charge 80 ZMW but we could negotiate down to 70 ZMW