After not being able to celebrate my birthday properly, being on a 14-hour ferry from Coron to Manila, Ale surprised me in Ubud with a stay at a fancy hotel for two nights.
Relaxing in Ubud
The Ubud Tropical Garden made it easy to right away fall in love with Ubud. However, there were plenty of more reasons, especially for us as vegans because there were so many plant-based restaurants. However, before we went exploring the town, we first visited a tattoo artist because we had been talking about it for a while and finally came up with a matching tattoo that serves as a memory to our trip together and also as a reminder of our homes.
We had to wait a bit for the tattoo artist so we checked out the Yoga Barn to see if we can book some classes for the next days. Even if you don't want to attend a yoga or meditation class, the Yoga Barn is such a spiritual oasis that you have to visit when in Ubud. The restaurant also served great vegan food and we had a yummy nut loaf and a pizza.
In the afternoon, we finally got our tattoos done and then we just chilled at the hotel's pool to enjoy our nice hotel. Another highlight was when Ale gave me my present: a video compilation of birthday messages she secretly took every day for 34 days. I couldn't believe that she pulled that off without me noticing!
Yoga and exploring the surroundings
The next day started with a chilled breakfast brought to the room, afterwards, we enjoyed the hotel pool again, and my birthday wasn't over yet as we spoiled ourselves to a massage. After Ale's Yoga class in the afternoon, we went to see a Balinese dance show which was quite interesting but a bit long.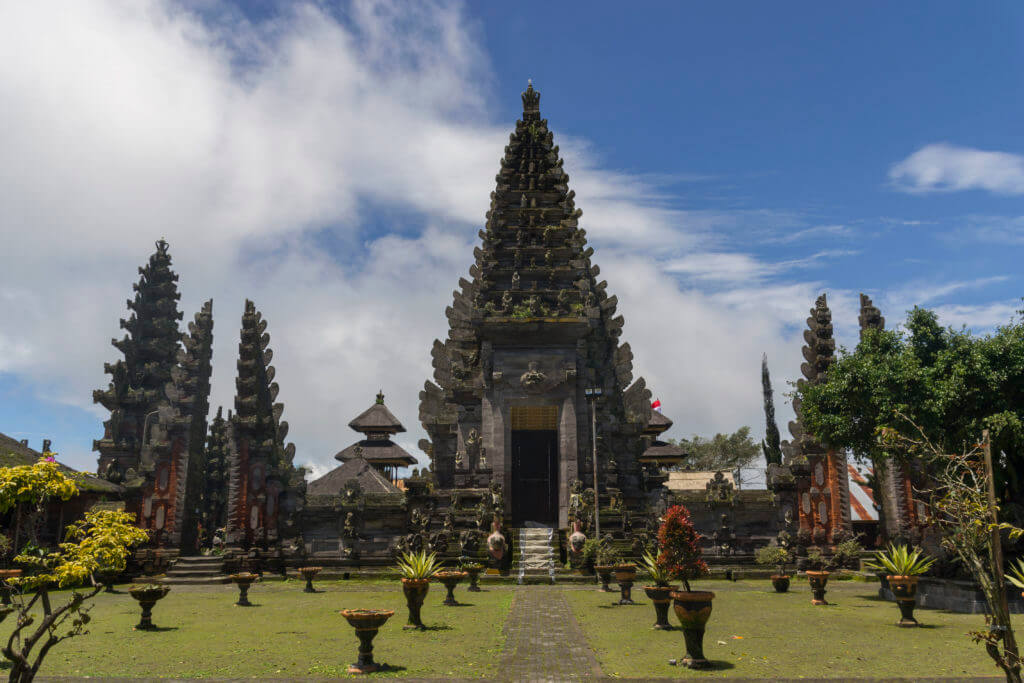 The next day we, unfortunately, had to check out and put an end to my birthday spoiling and switch to an accommodation more within our budget. But in the end, we were very happy with our Homestay because the architecture looked like we were staying in a temple. A really beautiful and unique experience.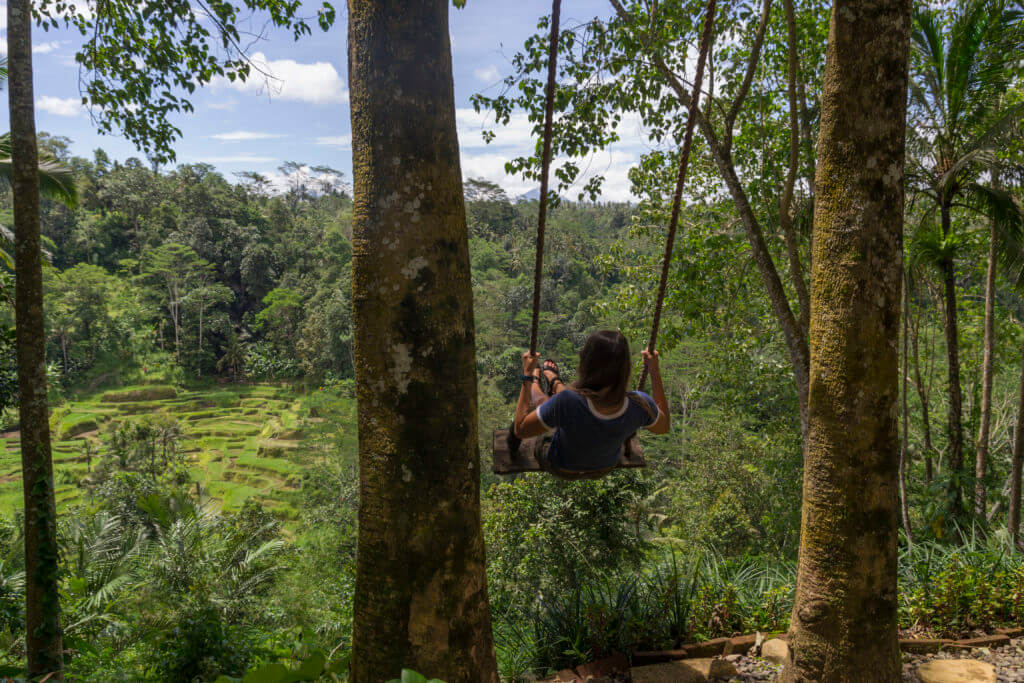 Before moving we took our rented scooter to the ridgewalk to enjoy the fresh (and a bit sticky) morning air and had a look at the jungle and rice fields around Ubud.
In the afternoon we went to the Elephant Cave and afterward, I joined Ale in a Yoga class and was quite surprised that I really enjoyed it. Hopefully, we can keep it up during our trip.
Temples and Mount Batur
On our second last day, we got up early to go with our scooter to the Gunung Kawi Temple. We arrived before the tourist crowds and had a lovely time walking around.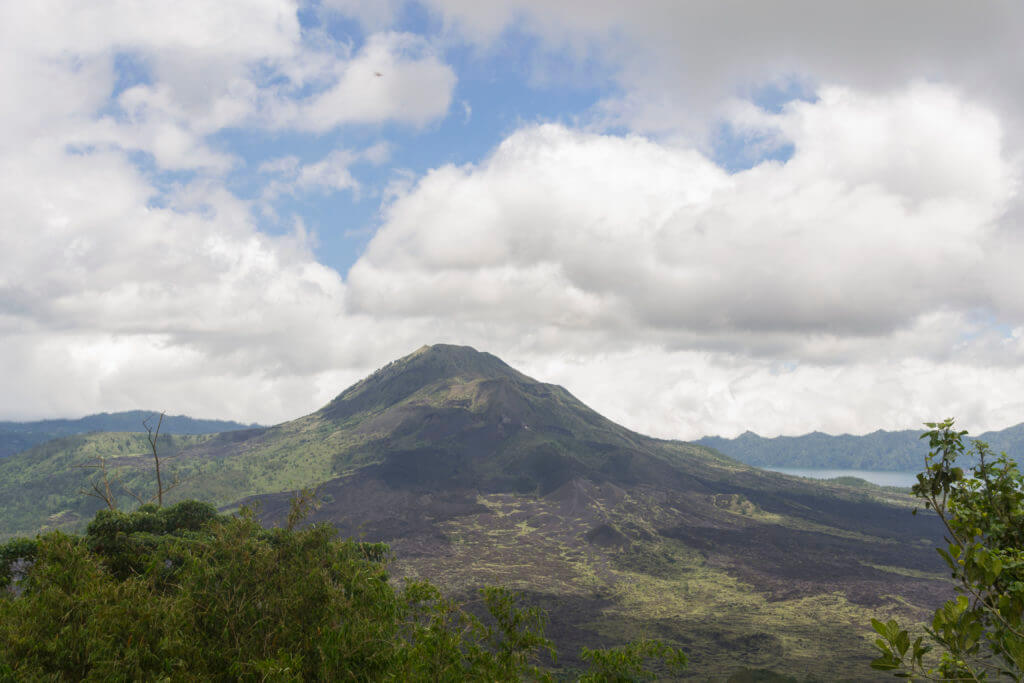 The next stop was beautiful Mount Batur with the lake next to it which we enjoyed from the lookout. The only things that annoyed us a bit here were the very persistent street vendors everywhere. Next, we visited the Ulun Danu Batur temple before having a lovely lunch near the Tegallalang Rice Terrace. After a stressful but very beautiful and enjoyable day of driving, we were happy to relax at the pool in the afternoon before heading to Gili Island the next day.