Our flight to Cape Town was from Singapore so we used this opportunity to visit our friends Geana and Gonzalo who live here as expats.
Walking and more walking
We were really lucky because their apartment is located in downtown so we could do almost all our sightseeing by walking around. The first day was really intense. We made our way to the Buddha Tooth Relic Temple and then walked from there through Chinatown to Clarkes Quay, the posh bar area next to the river. After following the river all the way to the Merlion we crossed the Helix Bridge to Marina Bay and had a look at the giant trees at Gardens by the Bay. After that, we were done for the day and enjoyed the pool in the building of our friends' apartment.
In the evening, we went back to Gardens by the Bay, this time with Geana and Gonzalo, to enjoy the light show. The evening ended with a delicious burger dinner next to the river.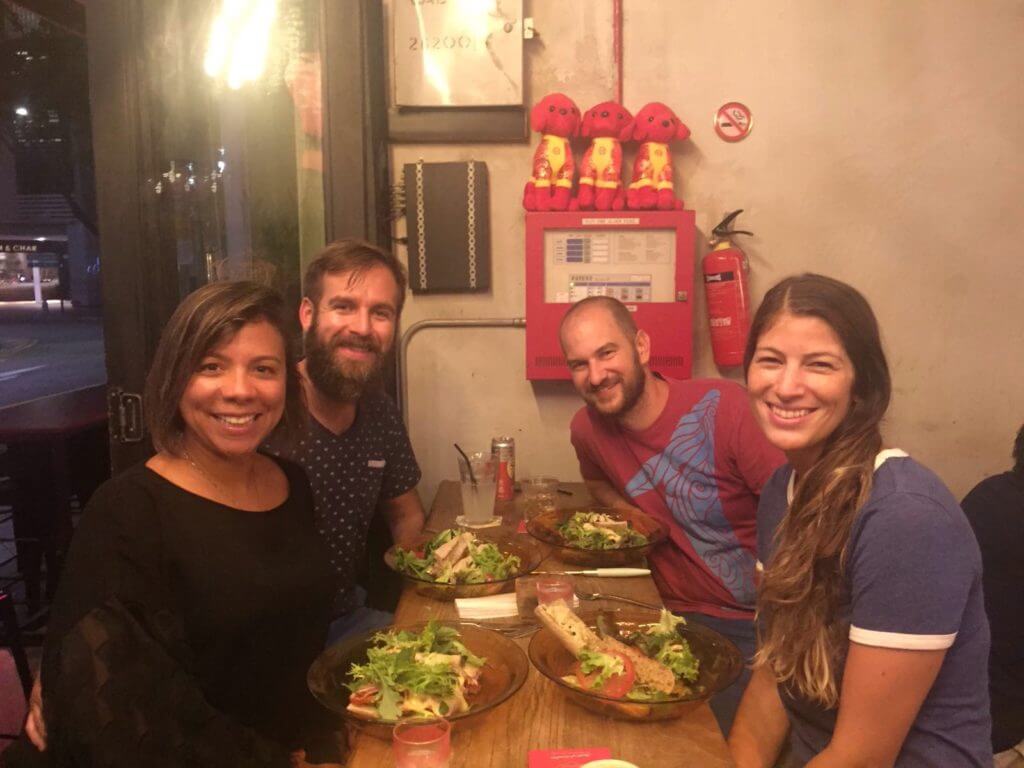 Botanic Gardens and more walking
The next morning we went by bus to the Singapore Botanical Gardens. This park area offers various different exhibitions and we enjoyed especially the rainforest part. Afterward, we went back to Chinatown because we realized we missed a famous mosque and the Sri Mariamman Temple. The afternoon we spent again by the pool and in the evening we were surprised by the guys who prepared a pisco sour for us. It was the first one since more than half a year and made us very happy. Before heading to the airport for our 2 am flight we had a nice last dinner with our great hosts.