After the cold nights in Hogsback, we left the mountain area to travel along the Wild Coast. Here we spent a couple of days before heading to the Drakensberg.
The Wild Coast
Where to stay
Our first stop was Cintsa where we stayed at the campsite of the Buccaneers Backpackers. It was beautiful, spacious with a fully equipped kitchen and a clean toilet and shower block. Close to the tent sites were a volleyball field and a pool with a bar that served basic food.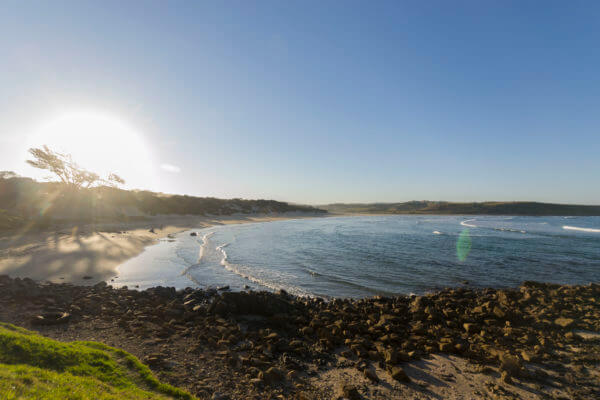 For the second stop, we followed a recommendation of a local and went to laid back Mdumbi which is just south of coffee bay but a bit harder to reach. However, if you make it there you are rewarded with a lovely accommodation at the Mdumbi Backpackers and a large stretch of beach and rocks that border the ocean.
What to do
The Wild Coast is very popular for surfing, so almost every place offers lessons or rentals. Apart from that, it's the perfect area to just unwind with a good book or take a stroll along the beach. Cintsa offers a small lagoon which is fed by a river and both offer good fun when exploring on a kayak. The beach is very large and offers good waves for surfing.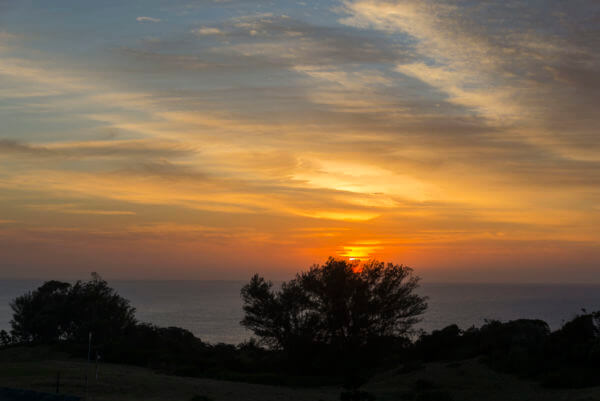 Mdumbi is also a great place for surfing but due to its remoteness, you can unwind here for a couple of days or weeks. In case you want something more entertaining, go on the 2 hours one-way beach hike past Coffee Bay to the Hole in the Wall.
For us, Mdumbi was the perfect location to rest from the hiking in Hogsback and recover for the excursions to come at the Drakensberg.