After our epic road trip along the Southern Scenic Drive, we were ready to enter the Fiordland area.
The drive
Our first "wow" moment was already driving from the South, as we started to see the mountains in the far back, get closer and closer. After a quick stop at Manapouri Lake, where we had a look at the lake and the scenery around, we then drove on to our campsite by Lake Te Anau.
We were really excited about this campsite as we had seen it was right by the lake so the views were promising, and it didn't let us down. Adding to our excitement was having my cousin from Chile, who is living in Queenstown, join us for the weekend. Once he arrived we had a little barbecue to celebrate the reunion.
Key Summit and Milford
The next morning was an early one since the plan was to hike up the Key Summit Trail and then drive to Milford Sound.
The hike to Key Summit is relatively easy, it's all uphill but not too steep, you can easily do the whole thing in 2 – 3 hours.
Once at the top, we took our time since the scenery deserved it. We were completely surrounded by mountains and some still had snowy peaks. It was beautiful and we totally recommend this trail.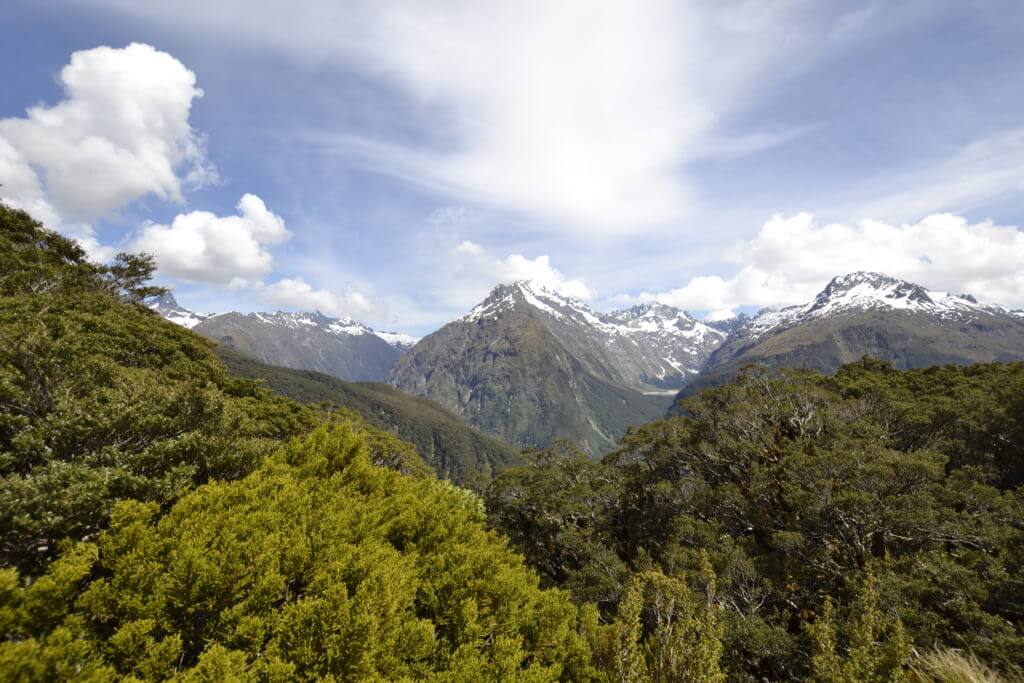 After the hike, we drove all the way to Milford Sound, and the drive itself is already half the fun. There are plenty of lookouts where you see more and more mountains. Once at Milford Sound, we did the short walk around the lake and another one to the lookout to have a better view of the fiords, and we can definitely see what all the fuss is about. Unfortunately, a cruise in this area was out of our budget so we had to settle with seeing the sound from the lake.
Lake Te Anau
The next morning we had a tour to view the Glowworms in Lake Te Anau. We were impressed by both the views on the boat to get to the caves and the caves themselves. We learned a bunch of fun facts about glowworms, but taking a little boat trip in pitch darkness and seeing the glow of these worms all around you is quite a unique scene.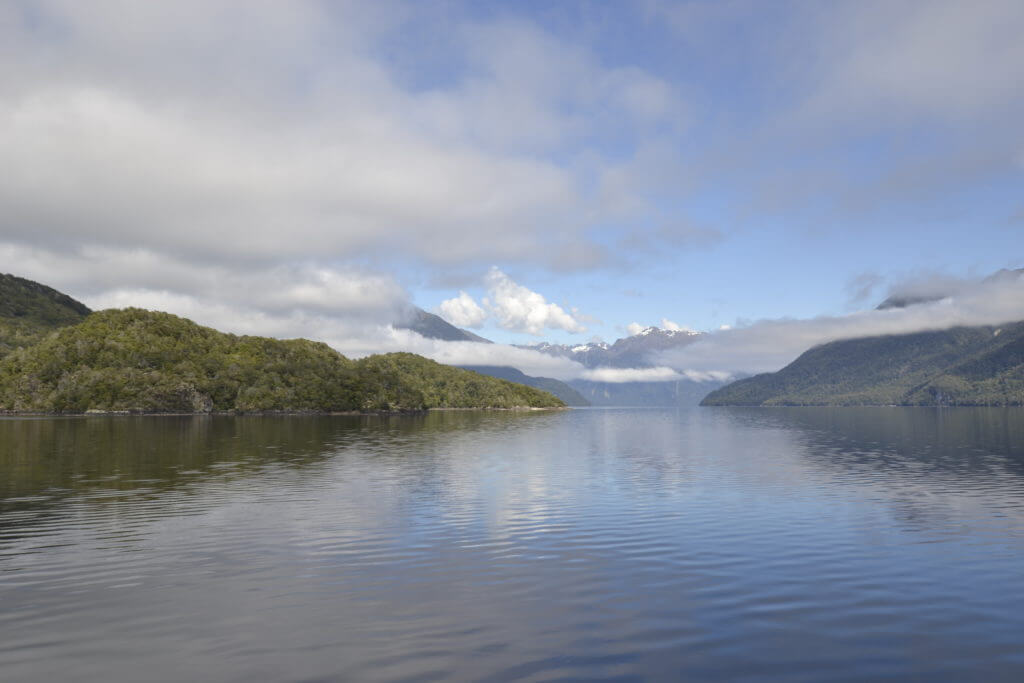 The rest of the day was spent enjoying the beautiful sunshine. I was dying to jump in the lake so we had a delicious lunch at the beach and then soaked up the sun for a couple of hours before making our way to Queenstown.