We have always loved camping. Being able to just crawl into your tent after having some beers around a bonfire and waking up in the nature is just priceless. Over the years we've gone through quite some tents until we found our current one we wouldn't replace for any other. With this post we are trying to help you find your favorite tent by paying attention to following points.
How big does the tent need to be?
Logically, first of all it depends on the number of people you are camping with. If you are a family with two children you would need at least a 4 person tent.
In case you are traveling as a couple as we do, it depends on your size. I am 1.80m and my wife is 1.69m tall. We decided for a 2 person tent because we also wanted to travel as light as possible. We fit comfortably with our two backpacks in our tent. In case you are taller than 1.85m, I would recommend a 3 person tent to be comfortable. For solo travelers one person tents are really cool, the best ones in the market are so small and light they don't add a lot to your luggage.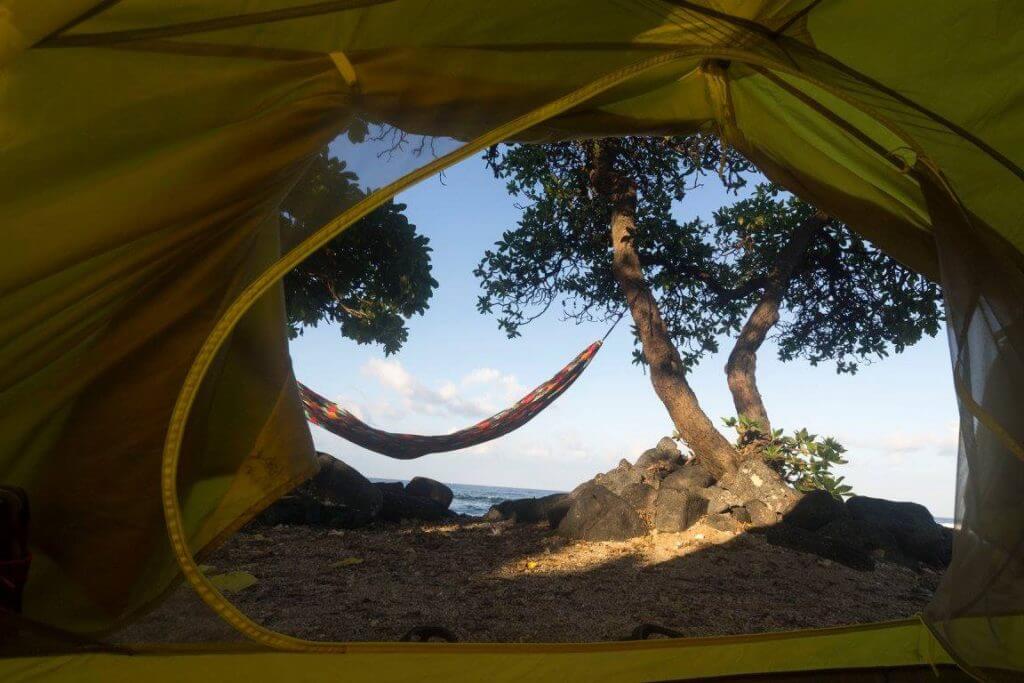 How much should a tent weigh?
Here is the tricky part. Usually, the bigger the tent, the heavier it is. It also depends on how important the weight is to you. If you normally go camping in a car, the weight is not that important. However, if you are backpacking with a tent the weight is probably a big deal. The standard two-person tent is between 2,5 and 3,5 kilograms. We wanted our tent to be incredibly light, considering we would be carrying it around for a year and went for an ultralight that weighs less than 2 kilograms.
How waterproof should the tent be?
This is the third important point and again it depends what you are planning to do. Are you just camping in the summer or also during heavy rainfall? We see a lot of newer tents that have the rainfly only halfway down. Whereas this is totally ok for light rain we saw a lot of people getting wet from the splashes that came from the floor during heavy rainfall in Hawaii. If you want your tent to be able to deal with a good amount of water, make sure it can take up to 10,000ml at least.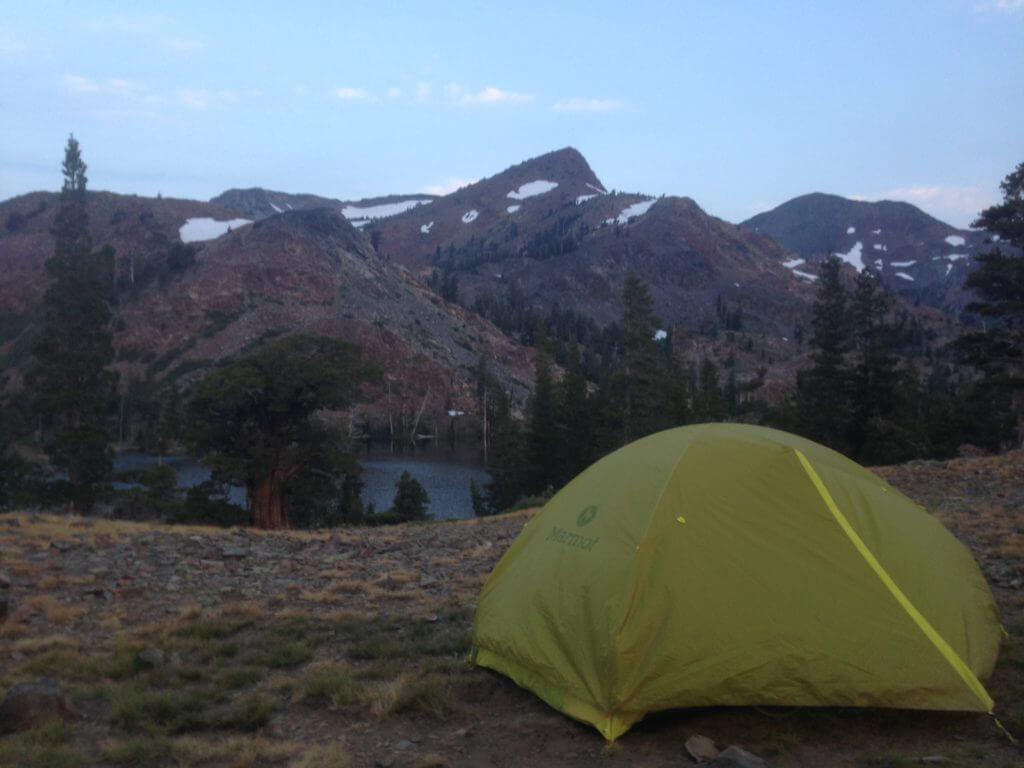 Traditional tent vs. throw tent
A couple of years ago the throwing tent had a big moment but lately, I haven't seen them around a lot. Sure it is quite comfortable to set it up in 5 seconds, however I saw a lot of people struggling to get the tent back in the bag. I recommend a traditional tent for two reasons. First, building up your tent is part of the camping experience. Also, with modern tents you shouldn't need more than five minutes to pitch your tent. I find the shape of the throwing tent really unhandy for backpacking. Our traditional tent fits perfectly strapped to the side of my backpack.
After considering all these points and talking to a lot of camping experts in the stores we decided to go for the Marmot Tungsten UL tent. It is superlight, has a good ventilation and is easy to setup. We've camped with it on hot summer days as well as during tropical rainstorms and we've never been disappointed.