After we spotted 80% of the big five during our trips to the Etosha and Chobe National Park we were only missing leopards. Amongst the best places to see these big cats is the South Luangwa National Park. The prices for safaris and lodges in the area are exorbitant but we found a way that was acceptable for our budget.
Where to stay?
We found the Marula Lodge on the internet and from the communication via email we had right away a great feeling about the place. Plus their safari packages were way more reasonable than in most other places, plus they were super cool with catering to our vegan diet. We paid for 3 nights in a dorm, 2 days, 4 game drives and all meals included $210 USD per person.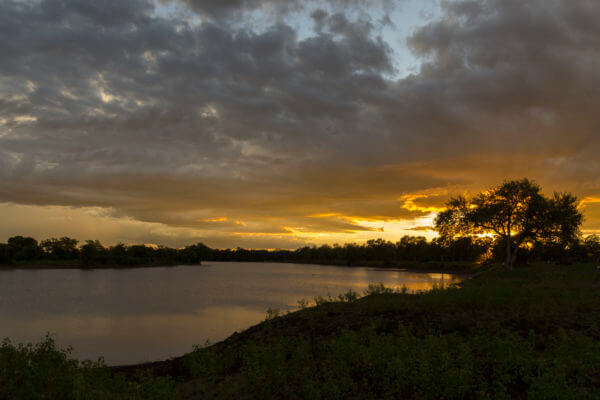 The dorm beds were very comfortable and the staff extremely friendly. Between the game drives, we enjoyed relaxing by the pool, the hammock whilst watching hippos in the river or the lounges with comfortable chairs.The vegan food was also excellent, especially the bean burger, the stir-fry and the stuffed aubergine.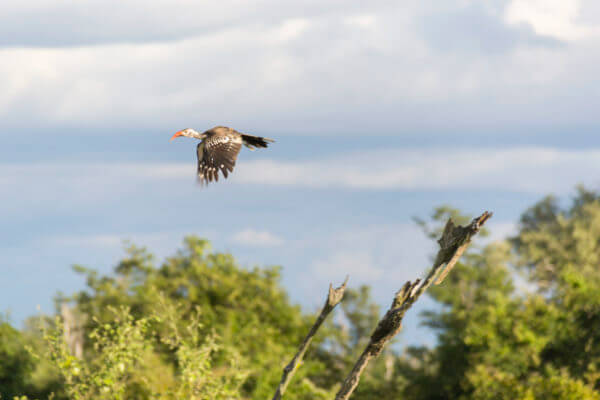 Being located right in the border to the National Park there is also an abundance of wildlife at the lodge. During the day you see monkeys, bushbucks and hear the calls from the hippos in the river. At night these giant creatures come out of the water to fees on the grass right in front of your room. On the other side of the river, you can also spot elephants if you are lucky.
What to do?
The main thing in the area are the game drives organized by the lodges or if you have your own vehicle you can drive yourself. The morning drive starts at 6 am when the gates open and this is another advantage when you stay at the Marula Lodge because it is really close to the gate and you are amongst the first visitors entering the park.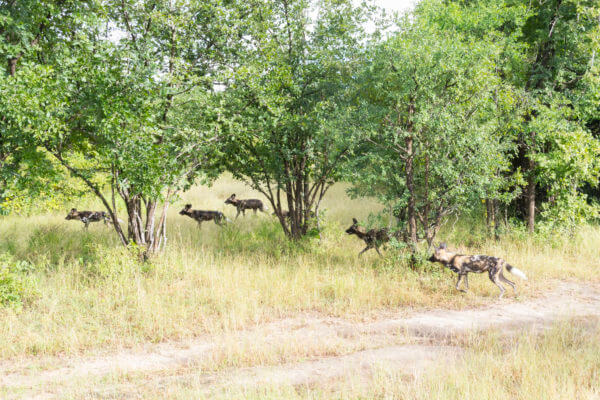 During our first drive, we saw a lot of elephants, impalas, zebras, warthogs, bushbucks, and hippos. On the first day, we saw a leopard hiding in the bushes but it was very covered and a bit far away. But on the second say we finally got close to this big cat and could see it relaxing in the cool shade. After the morning drive, we enjoyed lunch and relaxed before departing on the afternoon game drive.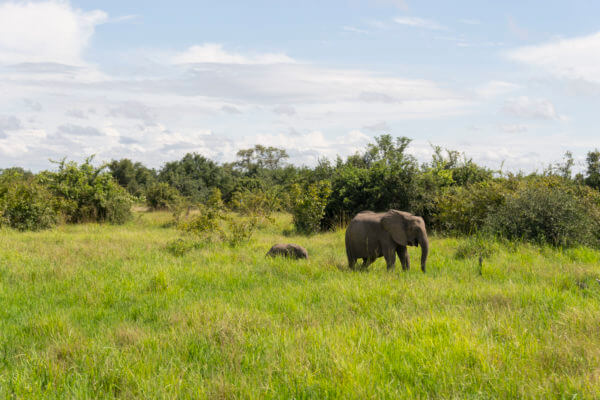 Normally it's very hot when you begin so you mainly see impalas and monkeys. We also saw more elephants, hippos, crocodiles, zebras, waterbucks, and birds. For sunset, we took a break at the river and then we had an hour driving in the dark with an assistant looking for animals with a flashlight. The highlights during these night drive where hyenas, we saw about five of them on or next to the main road.