We had mixed feelings about Rotorua. On one hand, the geysers and steam vents are interesting and worth a stop, but we also read that Rotorua is nicknamed "Rotovegas" because it's a town fully focused on tourism entertainment which is not particularly in our interest. Not to mention that almost everything had to be done through a tour which we weren't willing to pay.
We did research on some free stops that are worth a visit.
Redwood Forest
Just a short drive from the center of Rotorua, this forest is full of native and foreign trees, the Redwood trees were introduced here in the beginning of the 1900's and thrived in this environment, covering most of the area and reaching a height of up to 72 meters. These trees come from the Sequoia family, so it brought us back memories of visiting this National Park a couple of months ago in Southern California.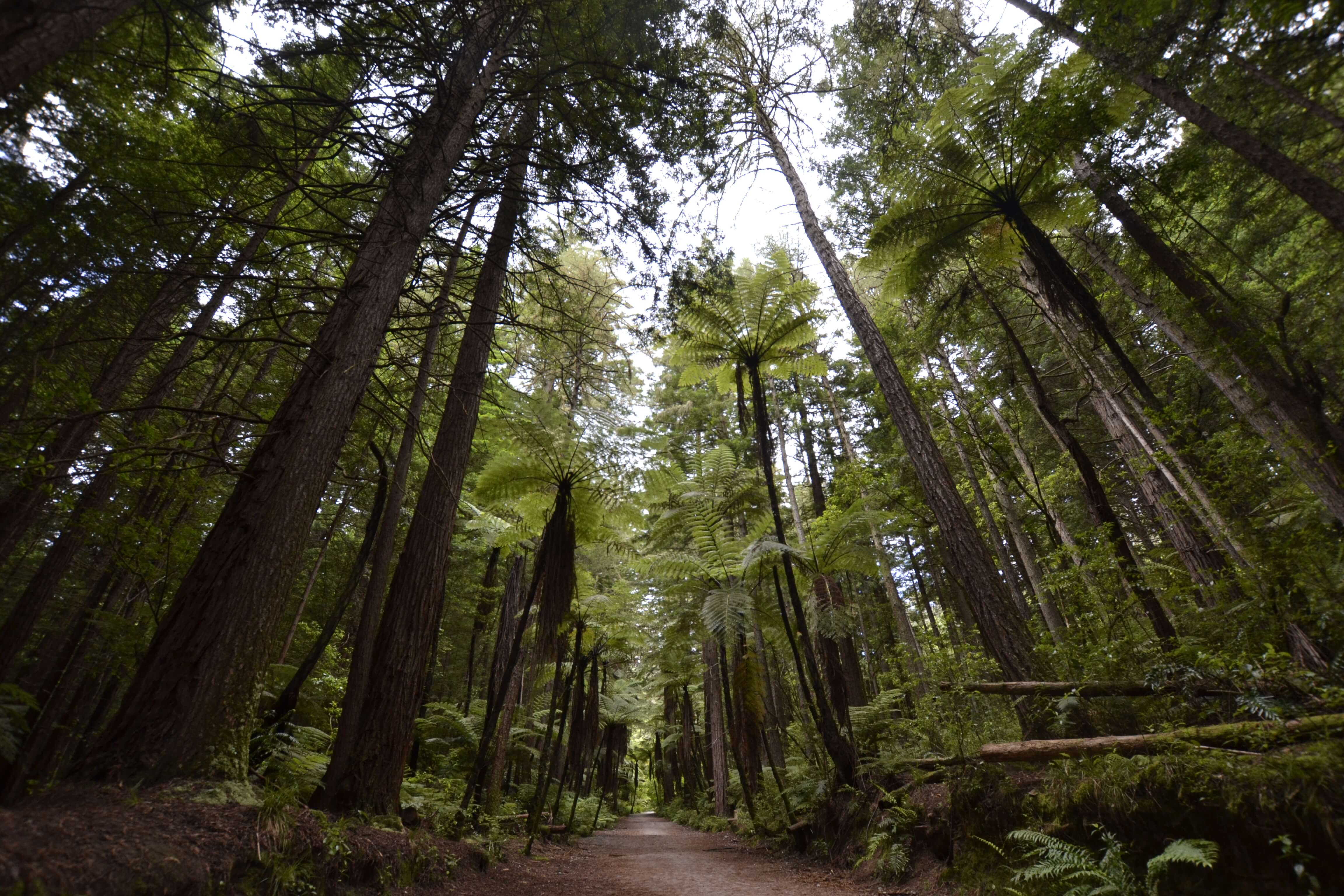 The forest is full of mountain bike, horse and hiking trails from 30 minutes to 8 hours, we chose an easy 1-hour track which had a beautiful lookout of the forest and Lake Rotorua in the back.
Ohinemutu Village
This area is a traditional village where local Maoris still live and where you can admire the mix of their traditional architecture and carvings with the cultural influence of the English settlers. We had a quiet stroll around and admired the many steam vents located almost on every corner.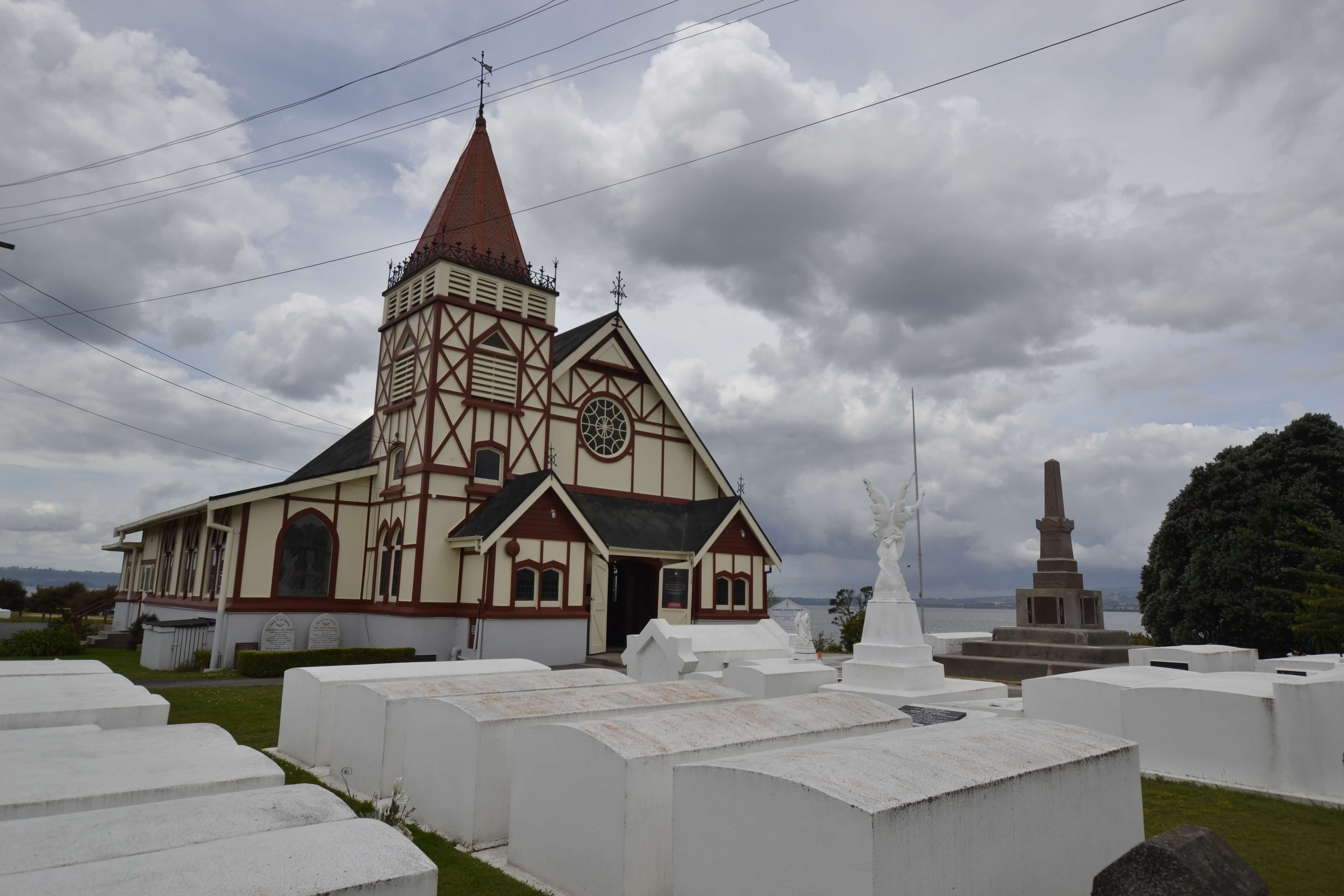 We then drove to the Kuirau park where there was even more geothermal activity. Besides the many steam vents we had already seen, this free volcanic area had some pools of boiling mud where you could actually see the water boiling and smell the famous "eggy" scent.
After this day touring in Rotorua, we were ready for our next destination which had been highly recommended to us: the Bay of Plenty and the Coromandel Peninsula.