Melbourne is not the easiest place when traveling on a budget. Especially when living on a vegan diet since these specialized restaurants usually charge higher prices. Some friends of ours took us to The Lucky Coq and we were very surprised by the place. It was a plant-based backpackers dream with a variety of pizzas for only 4 AUD!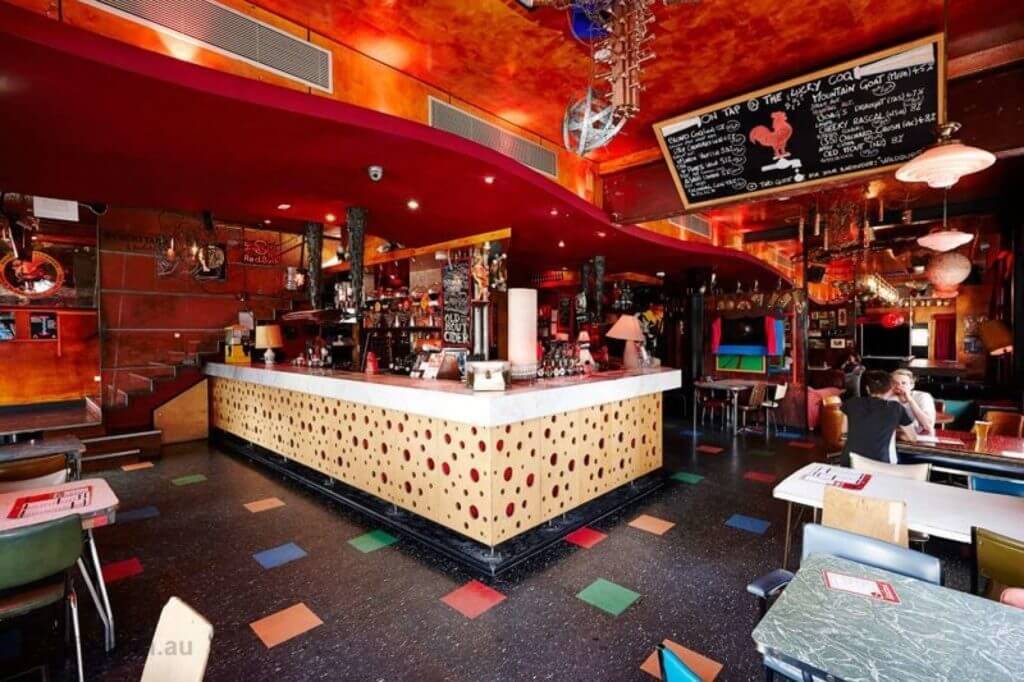 The Vegan Options
The menu includes 2 fully vegan pizzas and 10 vegetarian which can be made vegan upon request. The dairy cheese can be replaced by soy cheese. To be honest, one pizza each wasn't enough so we had three pizzas together for just 12 AUD. We can highly recommend the "organico" pizza with pumpkin and the "hummus" pizza with red onion, rocket and jalapeños. Additionally, we ordered the "patate" with potatoes and caramelized onions which was good but didn't stand a chance against the two previous ones.
The Lucky Coq
For a city restaurant the place is very open and spacious. The ground floor is the main area with regular tables and some couches for a more comfortable sitting. The kitchen and the main bar are also located here.
The first floor has a more loungy vibe with hip music. The menu is the same and this is your floor in case you want to have a cocktail with more of a bar atmosphere.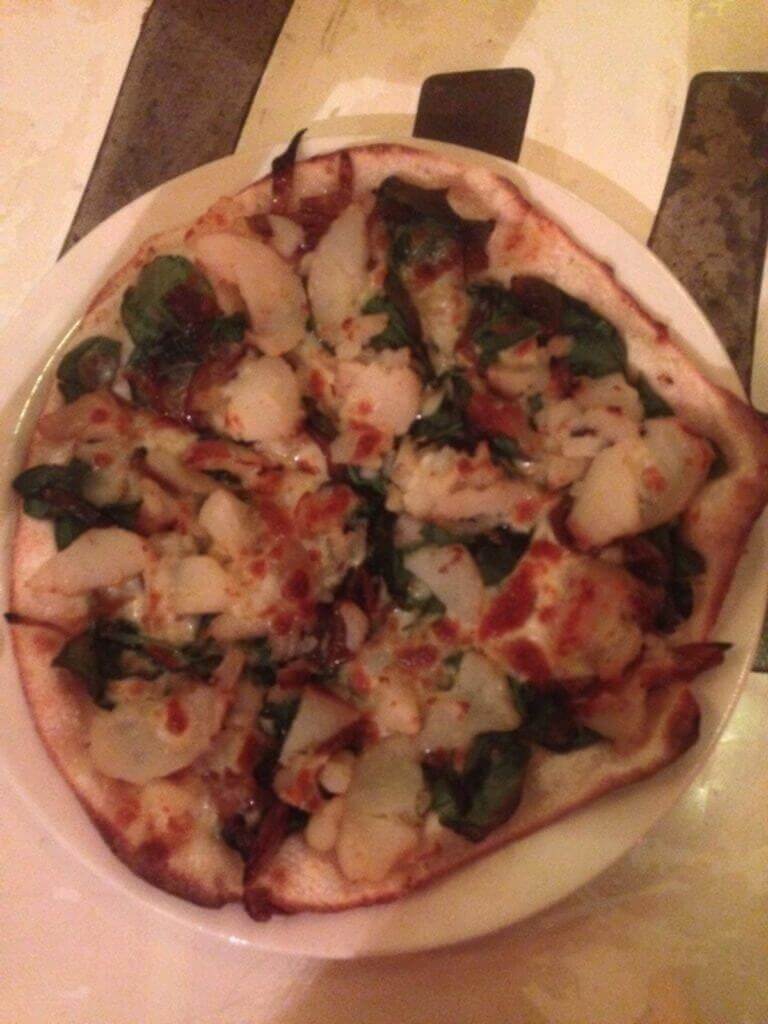 The Lucky Coq is known for hosting one of the best trivia nights in town. Every Wednesday at 8.30 pm, people can challenge their knowledge of local and international topics. In case trivia is not your thing check out the events on other days of the week, for example the Tuesday giggle.
Want to know more about the Lucky Coq, check their official website.
Find the best vegan restaurants anywhere in the world with the HappyCow! app.