After staying in super low budget hotels during our travels on the mainland of Southeast Asia we decided to pay a bit more in Kuala Lumpur. For 3 nights we stayed in the Regalia complex for 25 USD per night in an apartment with two bedrooms. If you haven't heard of the place, it's known for its infinity pool on the 37th floor with views of the skyline. But is it really worth paying that much if you are on a backpacking budget?
Infinity Pool
To be honest, when you arrive for the first time it is truly amazing to see the Petronas Towers and the rest of the skyline from the building's rooftop. However, since the Regalia consists of three massive towers, each with at least 34 floors, there are always a lot of people around the pool. The noise and the lack of space for sunbeds makes it difficult to relax. What we did was to go up to the infinity pool, took some pictures and a brief splash and then went down to the normal pool on the 5th floor of our building.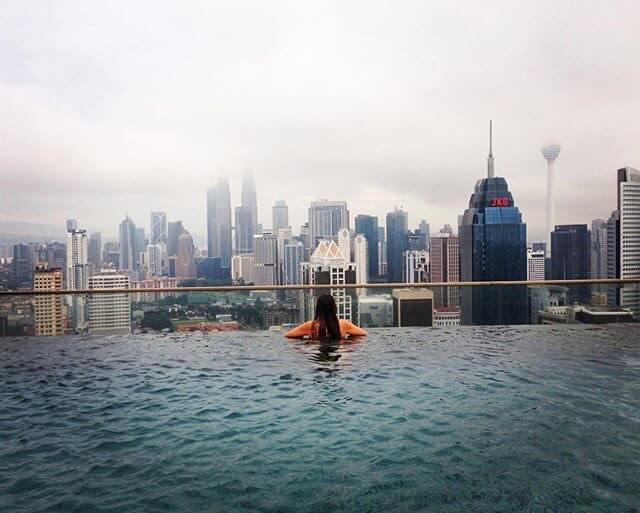 The Apartment
The place we rented was a nice, spacious two bedroom apartment with a kitchen, living room and two bathrooms. We met the other occupants briefly but had different schedules so we didn't get to really meet them. The rooms were solid with everything you would expect from a city apartment. The kitchen however was not very well equipped. We were really looking forward to cooking to save some money, but the kitchen lacked some basic supplies like oil, salt and sugar or some appliances like a toaster. The accommodation itself is not really worth 25 USD.
The Location
Close to the PWTC train station the Regalia is really close to the main attractions. After a 5 minute walk and a short metro ride with one line change you are at the Petronas Towers, Chinatown or the Merdeka Square.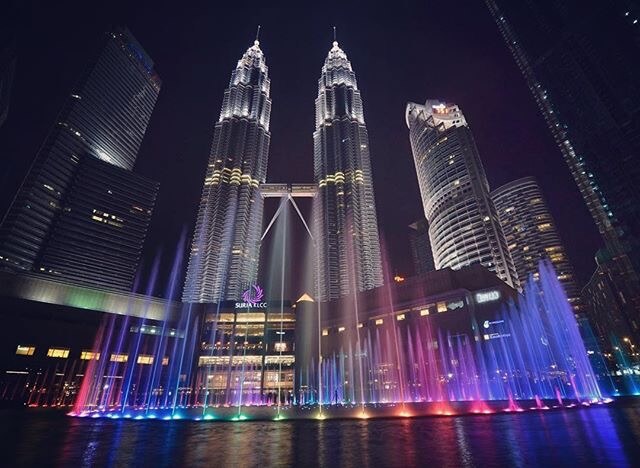 As a conclusion, we would say that it's worth paying 25 USD for just one or max two nights. Enjoy the breathtaking view and take pictures from the infinity pool during daytime and at night. During the rest of the day you can visit the city or relax at one of the other pools. Then change to a cheaper hotel with comparable rooms for the rest of your stay.