From Windhoek, we made our way to our next destination, Botswana. First, we wanted to get to Maun to visit the Okavango Delta. To save some money, we made the way by ourselves, which started by taking a taxi to the border. After crossing the border we took a short taxi to the next town and then a bus to Ghanzi. It was too late for the final bus to Maun so we had to spend the night there before making the final journey the next day. The last bus ride was horrible, Ale had to sit in a cramped seat and I had to stand for three hours. But we finally made it to our campsite at the Old Bridge Backpackers.
The Okavango Delta
One of the greatest inland waterways, the Okavango Delta is best visited by plane or mokoro, the traditional canoe. Since the plane was out of our budget we decided to go on a two day, one-night camping trip.
The trip started with a land transfer to the delta where we got to see some of the beautiful villages there and the friendly children waving at us.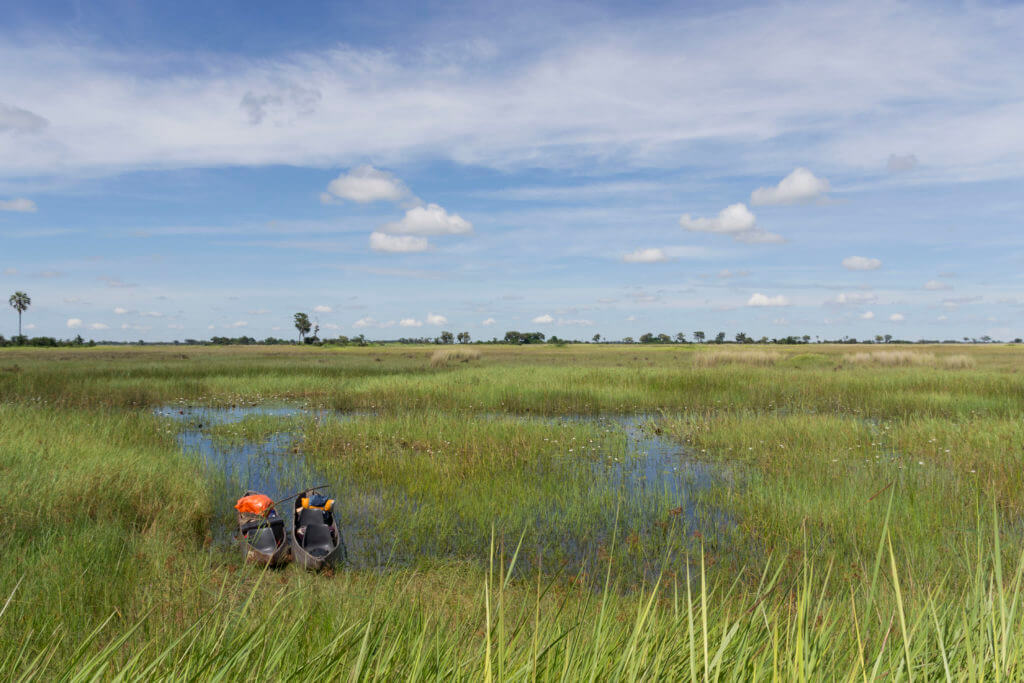 Then, once in the mokoro, our guide poled us for two hours through the canals to our campsite. The start was excellent when we saw our first hippo after only ten minutes. After arriving at the campsite we set up our tents, had lunch and relaxed in the shade for the hottest hours of the day.
In the afternoon, we did our first walking safari. In the beginning, we were a bit nervous because you walk around wild animals without any protection around you but we were very confident in our guides' knowledge and just the enjoyed being close to zebras and wildebeest.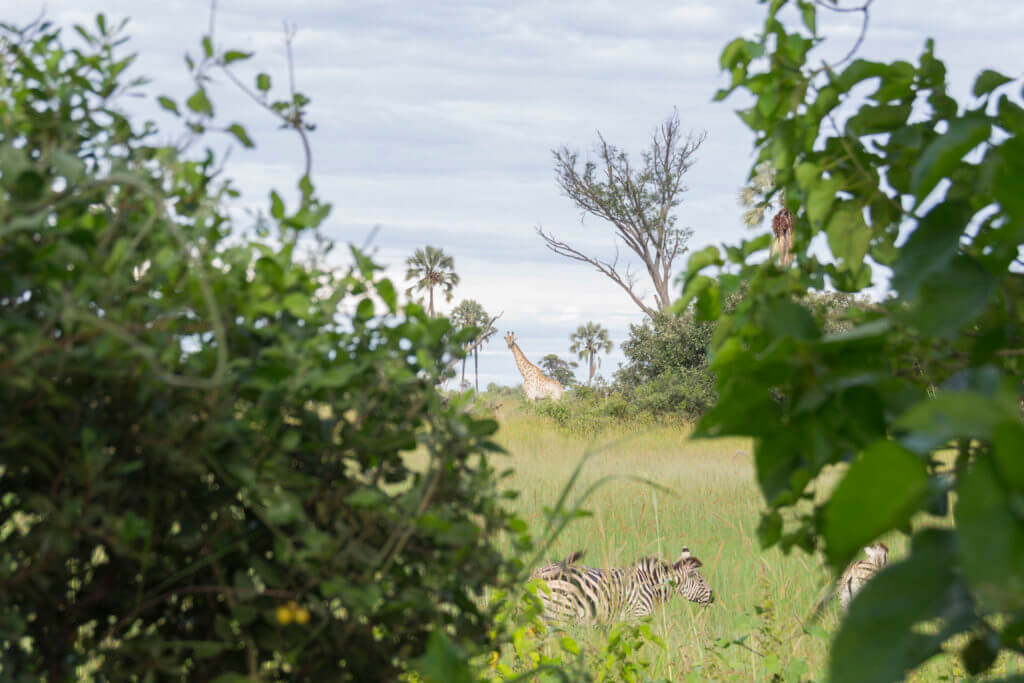 The next day we got up early for our big 5-hour walk. We straight away saw more zebras, wildebeest and a lot of giraffes in the distance. We spent the next 30 minutes getting closer and suddenly we saw a giraffe mama and her baby just 20 meters away from us. After some minutes more giraffes arrived and we had a great time just watching them.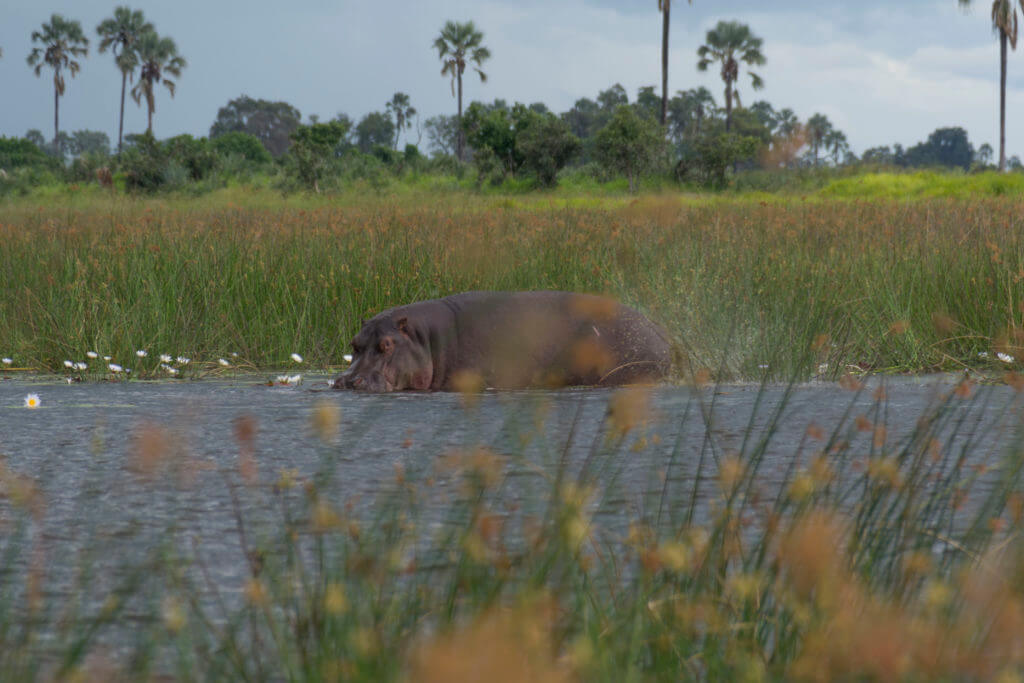 In the next hours, we saw more wildlife and then the highlight of the day was at the end when we went to a lagoon and there were about 10 hippos in the water. It was just amazing seeing these massive animals swimming, going underwater, reappearing and showing their teeth during a big yawn. On the way back we got completely soaked by heavy rain that felt like hail. We were really happy to go back to the Old Bridge Backpackers where we spent another night before taking the bus the next day to Kasane.