Botswana is one of the best places in the world for safaris and game drives. Visiting this great inland waterway by plane or mokoro, the traditional boats, is a must when traveling in this country. This can quickly make a big dent in your budget, but there is a way to experience the delta on a budget.
Where to stay
The Old Bridge Backpackers is no secret amongst travelers. It has been one of the cheapest campsites we stayed at in Southern Africa at only 80 Pula ($ 8.5 USD) per person. They also have some cabins and tents to rent but prices go up fast.
Where to eat
There are some options in town, however, if you stay at the Old Bridge you are a bit away from Maun. In case you really want or need to go you can walk 10 minutes and hail a taxi.
At the Old Bridge Backpackers, you will find a well-equipped kitchen to cook your own meals but the menu also offers a lot of options at decent prices. We were especially excited about the vegan options since they are very rare in Africa.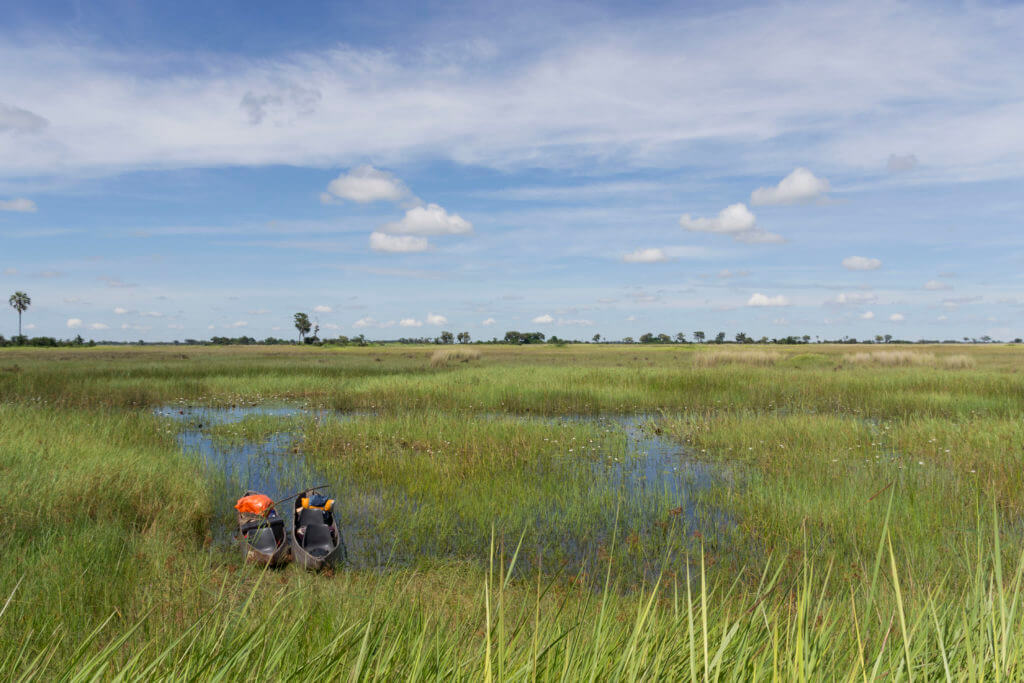 How to visit the Okavango Delta
Directly at the Old Bridge, you can book an overnight camping trip into the delta. We chose 2 days and one night but you can also extend to 3 or 4 days. The cheapest option is self-catering but for an increased price they also provide food for you. For 2 days and 1 night with self-catering, we paid 120 USD per person.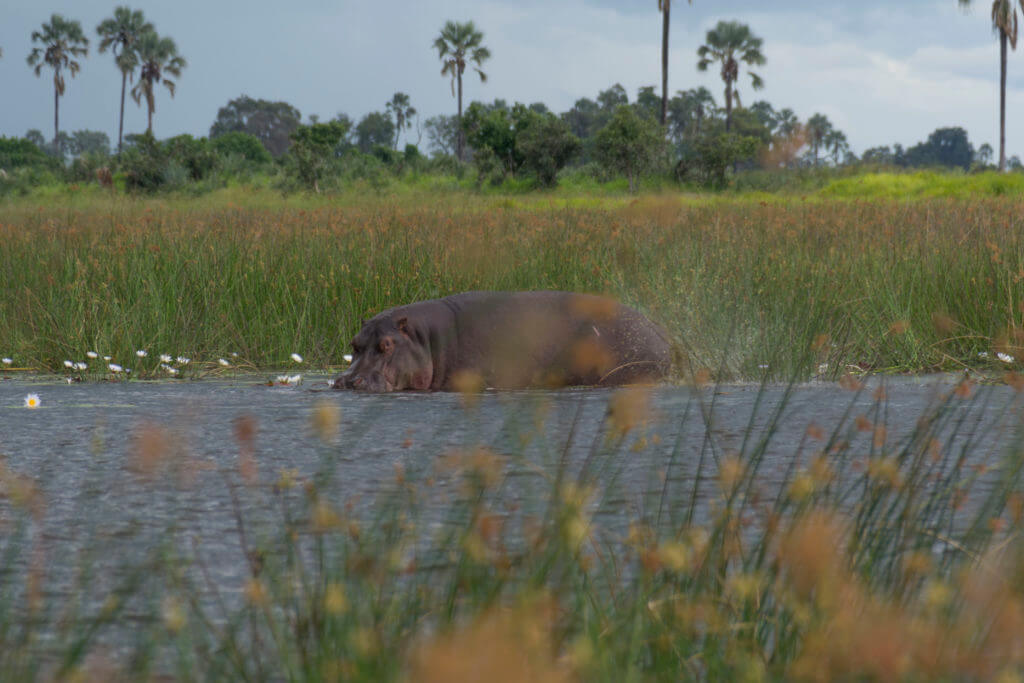 You get picked up at your accommodation and the driver takes you to the river where the tour starts. Your guide poles your mokoro for about two hours until you arrive at your campsite where you have lunch and set up your tent. The fire has to be going all day and night to scare away the elephants and hippopotamus that roam around the area, especially in the dark.
In the afternoon, we left on a walking safari where we saw zebras and wildebeest from really close. This is such a special experience and totally different from watching the wildlife from the safety of a boat or car.
The next day we got up early for a longer 4.5-hour drive walk.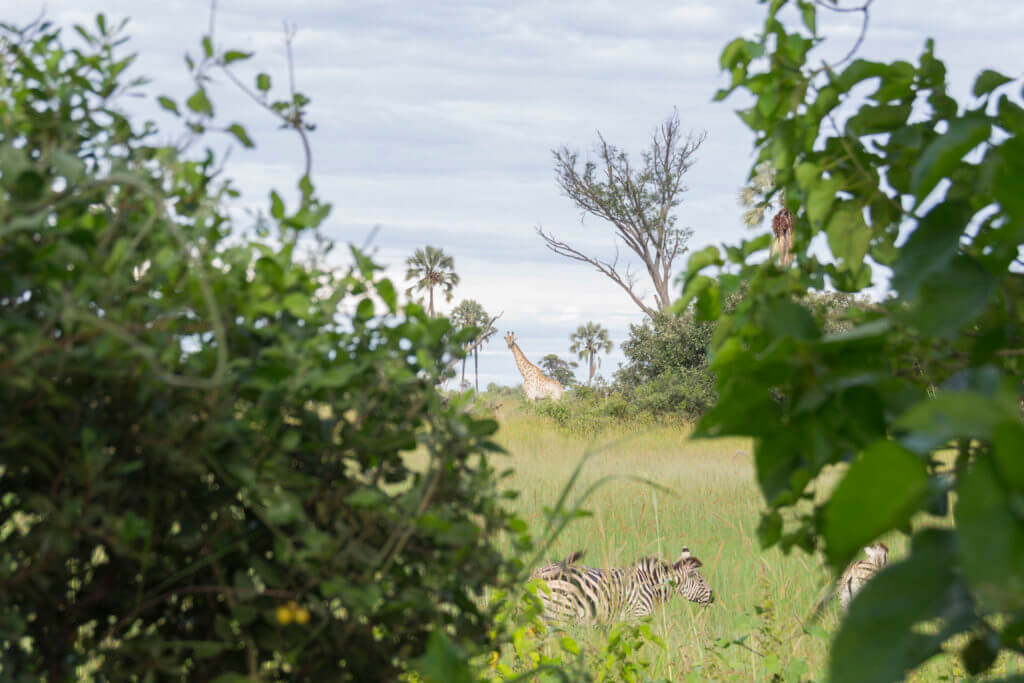 During this time we got close to more zebras and wildebeest but compared to the first day we also saw a lot of giraffes from up close. The ultimate highlight came at the end when we visited a lagoon with about ten hippos relaxing on the side before going into the deeper water right as the storm approached. We stuck around for a bit longer to watch them coming up for air and showing their massive teeth during their big yawn.