Namibia has been one of our favorite destinations so far. This land has so much to offer, from self-driving safaris in national parks to climbing sand dunes in the desert at sunrise. There are some things we learned during our three weeks in this country, which we collected in this Namibia tips post.
It's not easy to travel on a budget
We visited Namibia on our "around-the-world-trip" as budget backpackers and were quite shocked by the prices. For the official Namibia Wildlife Resort campsites, you pay between 15 and 18 USD per person and for the park 7 USD per person per day, plus another 2 USD for the car. And for that wifi is not even included. Outside the park, you can find campsites which charge a more decent rate at about 18 USD for two people, but you have to be lucky to find them.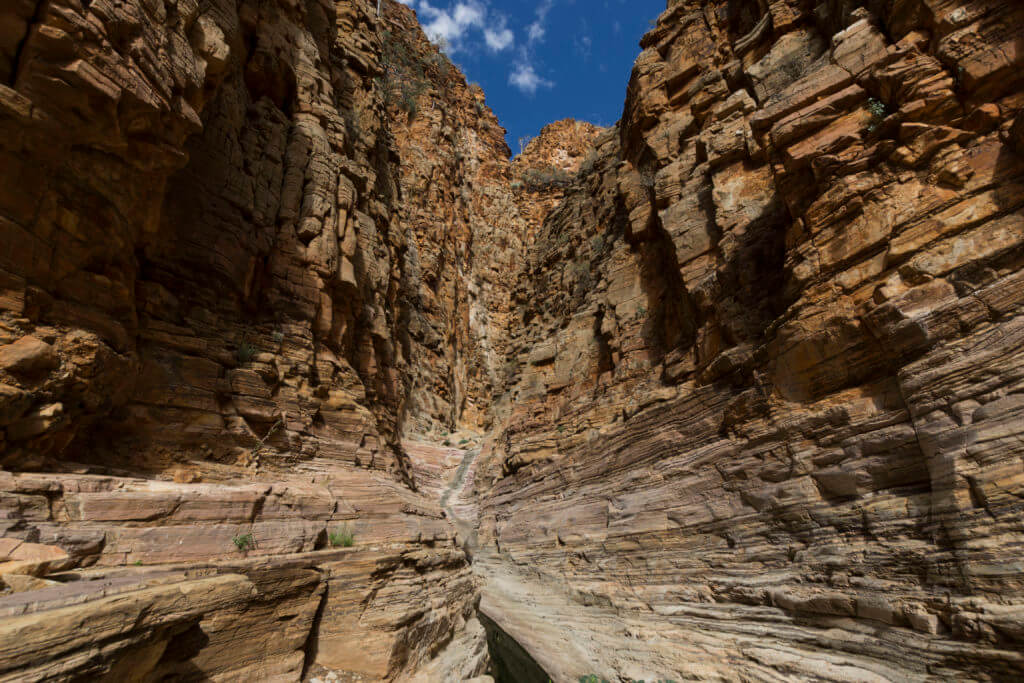 Rent 4×4
There are a lot of discussions on the internet if you should rent a 4×4 or if a normal car is sufficient. The main issue is the much higher price for the off-road version. Having rented a 4×4, I can highly recommend this option primarily for safety reasons because 90% of the roads are gravel and this car will give you more flexibility. Secondary, you can take all the fun roads and play around in the sand at Sossusvlei (Tip: 35 km/h on second gear is the key).
Visit check24.de, that's where we found the best deals (Choose Allrad for 4×4 and Vollkasko for full insurance coverage)
Know how to change a tire
Even if you rent a 4WD it doesn't mean that nothing will happen to your tires. It is very unusual that someone travels through Namibia without having at least one flat. Since some places are remote, make sure you know how to change a tire yourself.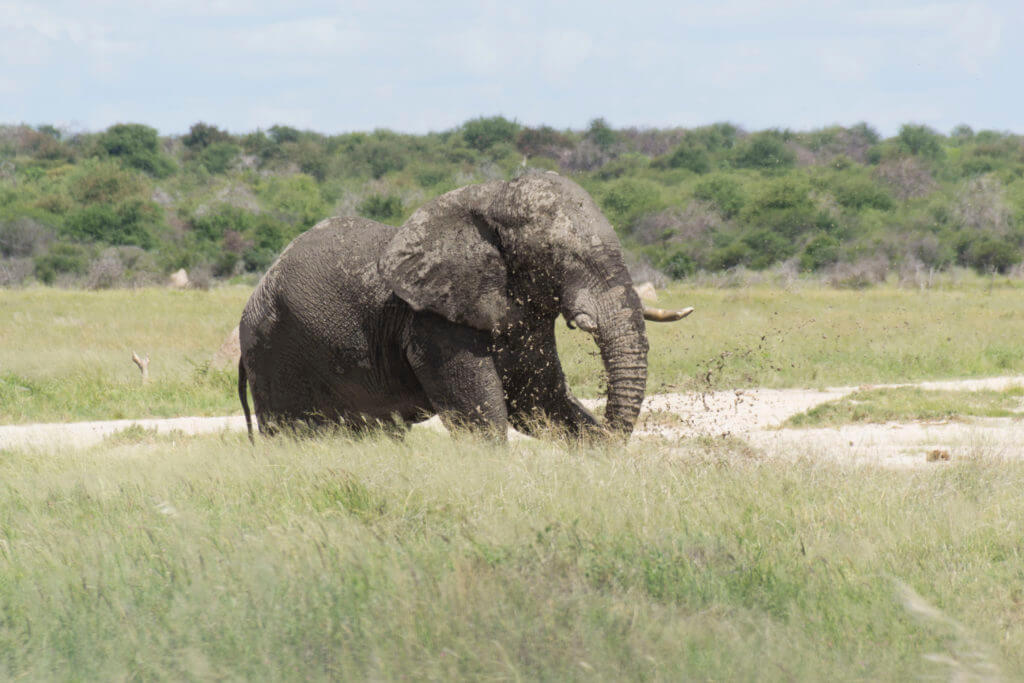 Buy a power adapter
In Namibia (Botswana, Zimbabwe) they use the weirdest power plugs and no universal charger will fit. So buy the adapter because most campsites provide electricity.
Camping gas
If you are like us and bring your own camping kitchen you will need to find butane gas. This can be a bit tricky especially if you arrive late on a Saturday because shops will be closed and stay closed for Sunday. The shop where we found the gas was Cymot which has a store in most major towns.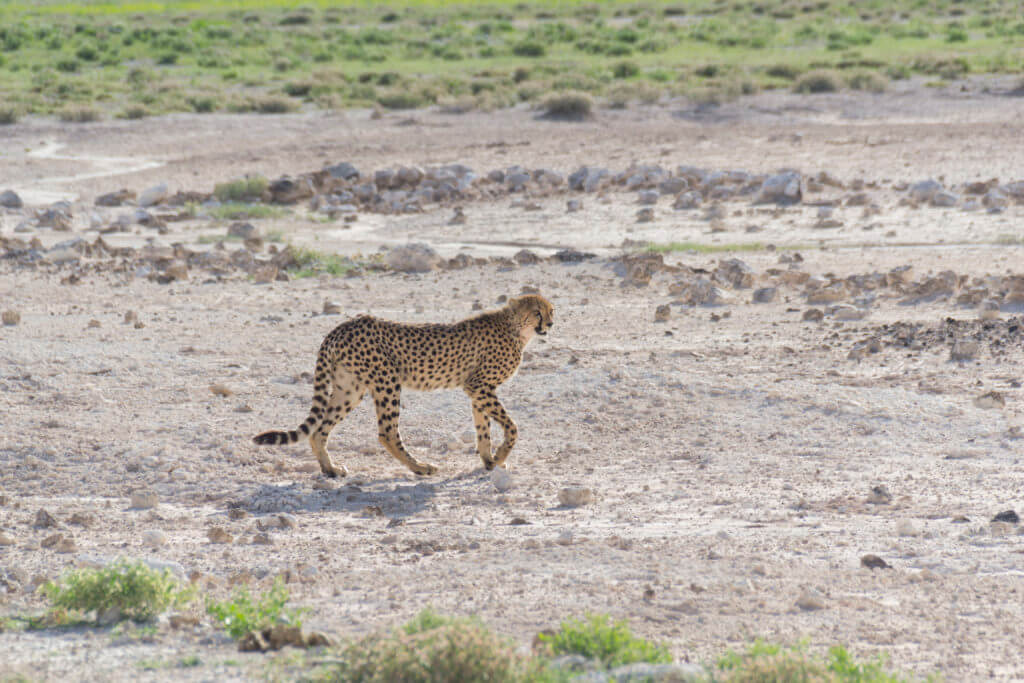 Etosha is worth a visit in the wet season
Officially the best time to visit is the dry season. However, we were in Namibia in March and we saw so many animals in Etosha, including lions, elephants, cheetahs, and rhinos. It just means that instead of sitting and waiting at a waterhole you have to make an effort and drive around to spot the animals.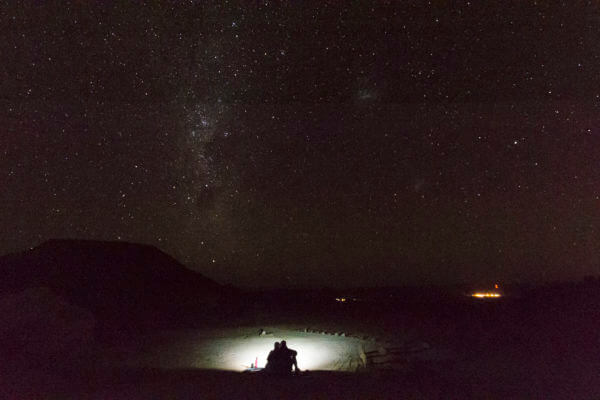 Spend a night in Damaraland
Between Etosha National Park and the Skeleton Coast lies Damaraland. A lot of travelers just drive through this amazing landscape. We strongly suggest staying one night in a campsite here to enjoy an amazing sunset, sunrise, and star-filled sky. Also, an early morning visit to the Organ Pipes and Burnt Mountain are well worth it. For sleeping, we recommend the Mount Mowani camp if your budget allows it or you arrive a bit later and ask the guard for a deal ;).