We had such a great time on our road trip through Namibia. However, before we started we didn't really find a lot of information with how much budget we have to calculate. Here are our spendings on the 16-day road trip that started in Windhoek and led us over Etosha, the Skeleton Coast, Sossusvlei and the Fish River Canyon back to Windhoek.
Car Rental
This is right away a huge amount you have to calculate. We definitely recommend renting a 4×4 since it will give you more stability on the gravel roads and allows you to take the fun roads exclusive for all wheel drive cars. We found the cheapest deal on the German car rental broker site check24.de (filter for allrad and vollkasko insurance).
For 17 days we paid: USD $963 + USD $34 for the second driver
TOTAL: USD $997
Gas
You will drive around a lot, we drove 4.500 km in total, and we don't feel like we left anything out.
Most of the roads are gravel so you will use more petrol than on a normal highway.
TOTAL: USD $300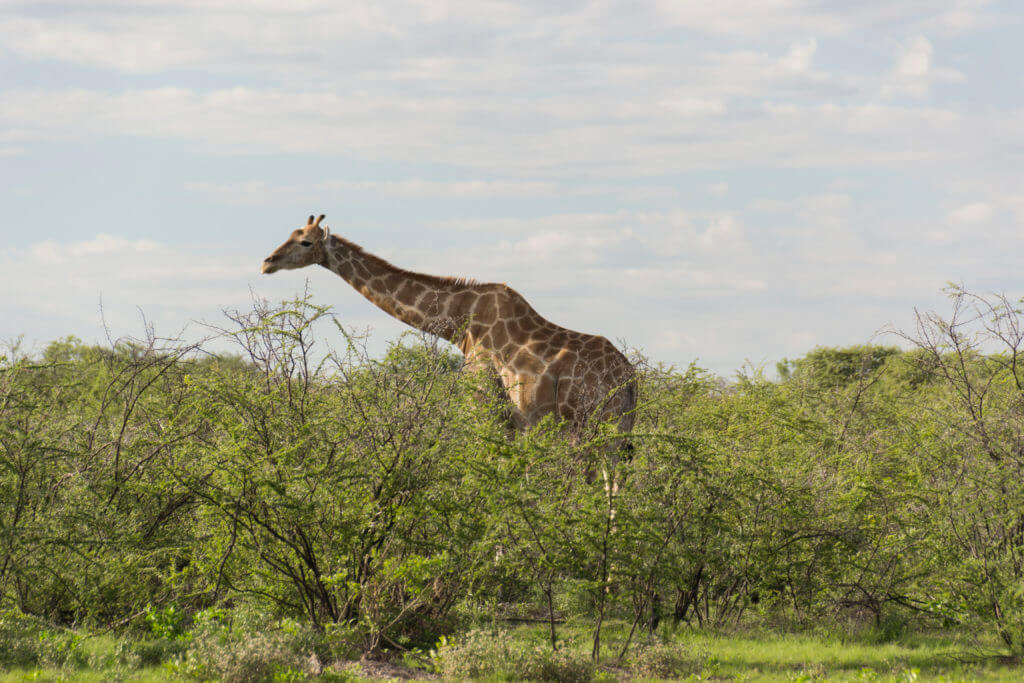 Accommodation
The only affordable accommodation in Namibia is camping. There doesn't seem to be an option of budget travel for non-campers, it's either camping or expensive lodges or chalets in the parks.
In Swakopmund or Windhoek we pitched our tent in the backyard of hostels. The prices for a private room were at least two or three times higher than camping.
Here is the breakdown of all the places where we camped for two people:
Weaver's Rock: USD $22.65 (x2 nights)
Etosha National Park (NWR): USD $51.50 (x4 nights)
Damaraland: USD $16.79
Cape Cross Lodge: USD $20.15
Swakopmund: USD $25.19 (x2 nights)
Namib – Naukluft (NWR): USD $32.08
Sossusvlei (NWR): USD $37.15
Goais Campsite: USD $18.57
Fish River Canyon (NWR): USD $31.77
Quiver Tree Forest Rest Camp: USD $37.57
Windhoek: USD $18.25
TOTAL: USD $514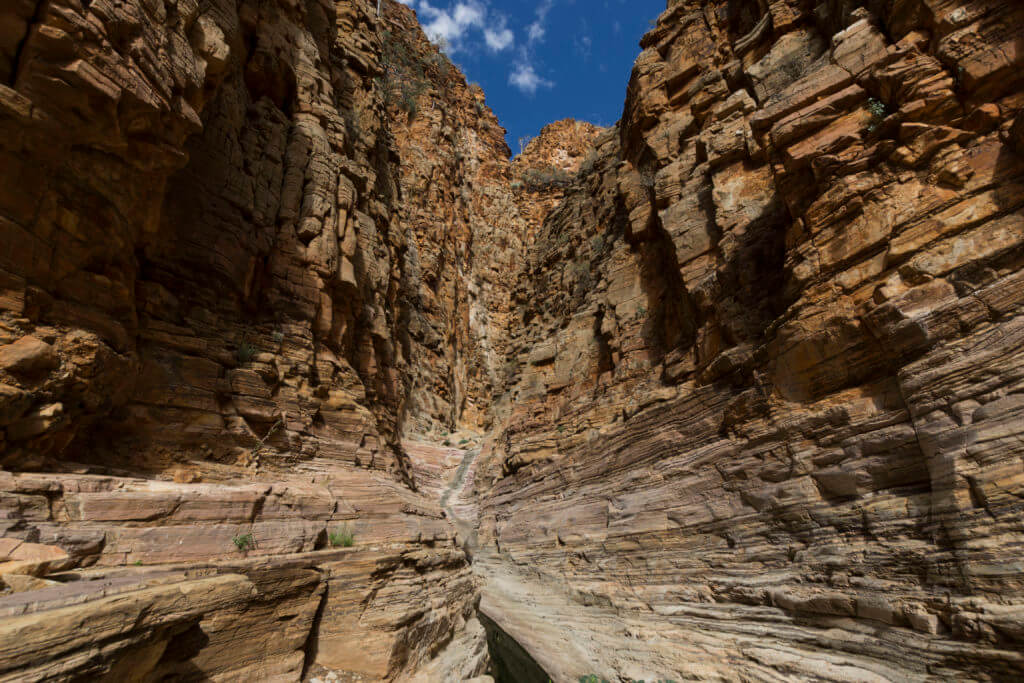 Park Permits (all are for 2 people + car):
Etosha National Park: USD $14.27 (x4 days)
Damaraland – Organ Pipes and Broken Mountain: USD $8.39
Cape Cross Seal Colony: USD $14.27
Namib – Naukluft: USD $7.59
Sossusvlei: USD $14.35
Fish River Canyon: USD $14.21
(Quiver Tree, we don't include here since we didn't have an option to camp without the park entrance fee USD $8.35)
TOTAL: USD $115.89
Tours:
We visited the Cheetah Conservation Fund
TOTAL: USD $33.57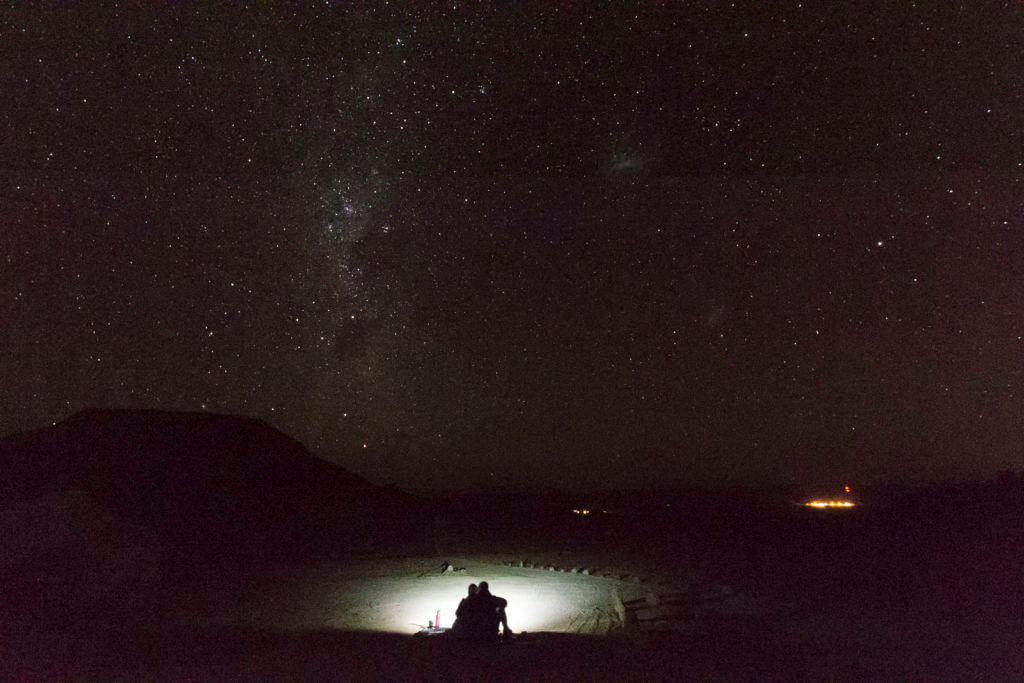 Groceries and Restaurants:
We did one big shopping at the beginning, and then just stocked up on a few things on the way, like some fruits or vegetables, bread, etc.
*Groceries also include camping gas, repellent, sunscreen, etc.
TOTAL: USD $187.80
We never went out for food, except for the first morning in Namibia when we didn't have gas for cooking yet.
TOTAL: USD $12.58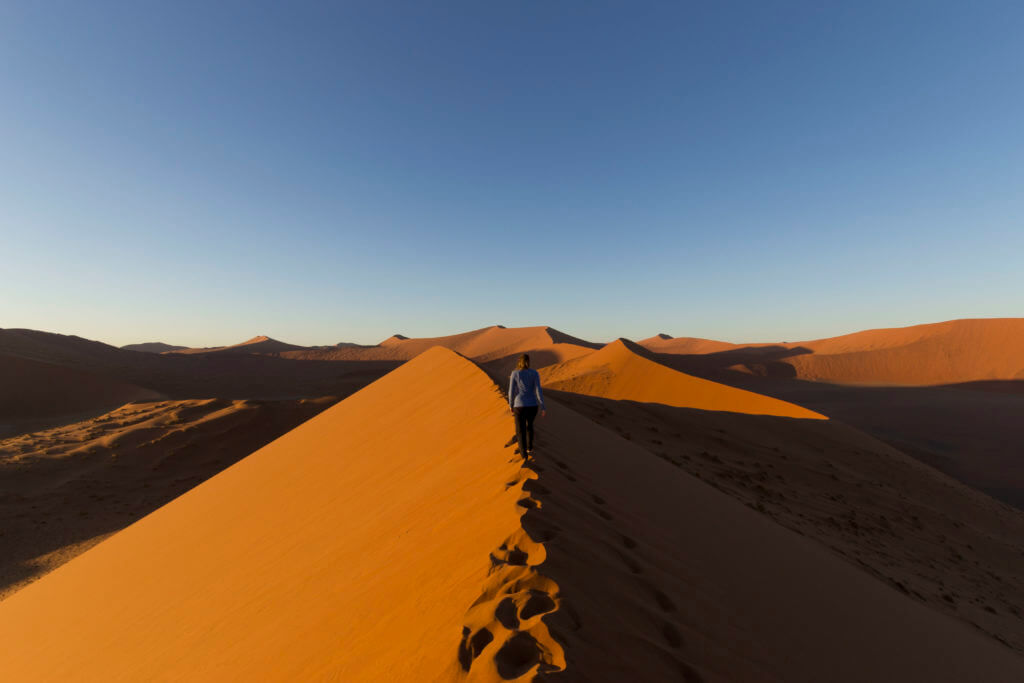 Others:
Sim cards and recharge:
TOTAL: USD $22.54
Car Maintenance:
It is expected of you to tip the guys who put in petrol and check your tires. This total includes tips, a tire repair, and a car wash:
TOTAL: USD $41.19
Souvenirs:
Since we're backpacking for a while, the only souvenirs we buy in each country is a magnet and a postcard
TOTAL: USD $9.10
TOTAL BUDGET 17 DAYS IN NAMIBIA: USD $2,233.67