From Siquijor we made our way to the next destination, Moalboal. To get there we had to take a tricycle to the port, a ferry to Negros, another tricycle to a different port, a ferry to Cebu Island, a tricycle to the bus station in Bato and then a three-hour bus to Moalboal. The final trip was a short tricycle ride to our hotel, the Archery Asia.
Moalboal
On the first day, we right away went to Panagsama Beach were we had lunch at one of the few true vegan-friendly places since leaving Cebu, the Lantaw. We tried a local dish with pineapple which was really tasty but the portion was way too small.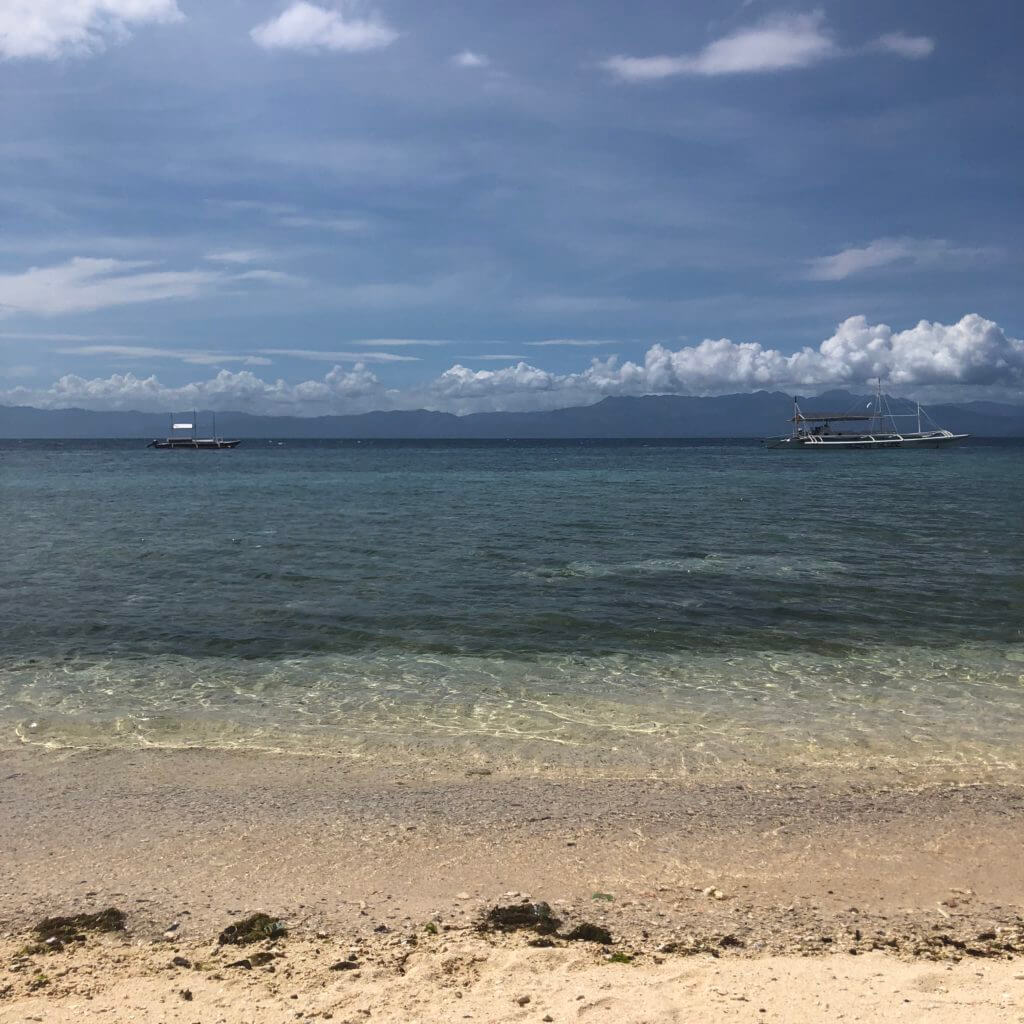 Afterwards, we went to the beach to snorkel with one of the main highlights of the area, the swarms of sardines just off the shore. And really you just have to swim a bit and then there are millions of these little fish swimming around.
We then wanted to look for a restaurant for dinner since our late lunch was not very satisfying. When we checked out the first place it started pouring down so the decision was made for us.
White Beach and Archery
The next day we started by renting a scooter because we had planned some trips the next days. We started by snorkeling again at Panagsama Beach before heading to White Beach, which is a bit nicer because it's quieter and more spacious but doesn't have the same snorkeling quality as Panagsama.
The next day we planned to go early to Kawasan Falls to beat the tourists, however, I got a stomach bug and couldn't move a lot all day. Additionally, I developed an allergic reaction from probably the ant bites in Siquijor and my feet started to swell up, feeling itchy and on fire at several intervals during the day.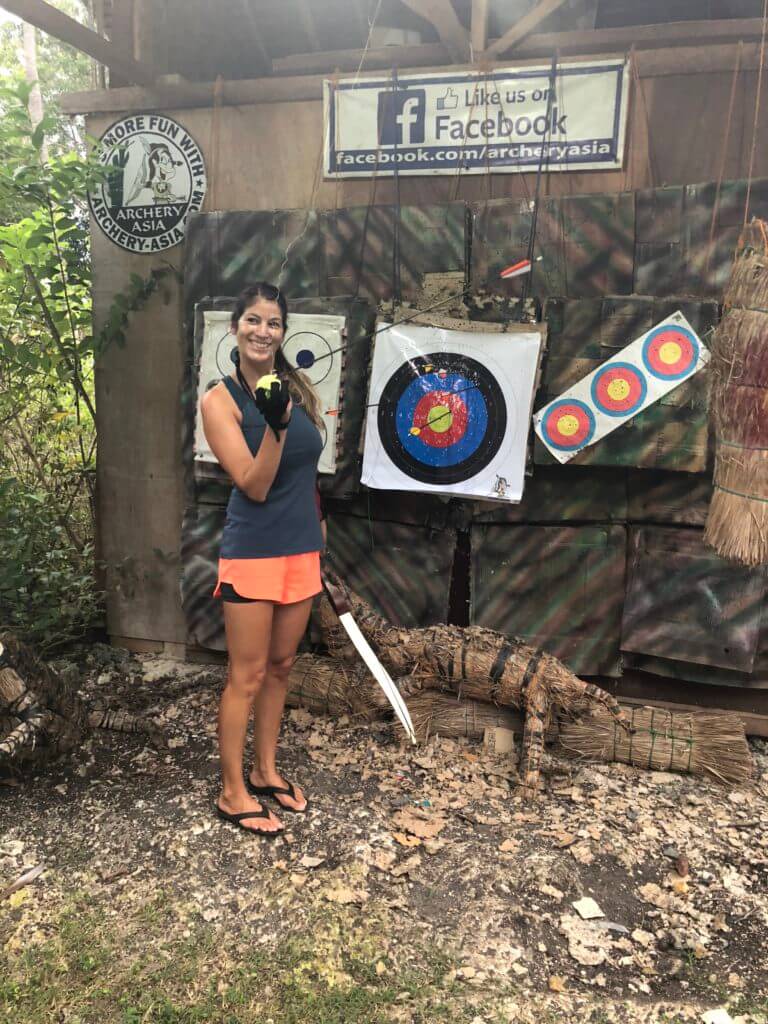 So it wasn't my happiest day, but also one sick day in 6 months traveling isn't bad. We tried to make the best out of it and took an archery lesson offered by our host and that was a lot of fun. First, you start aiming at the usual targets. Once you passed that level you move on to long distance targets and the final challenge is hitting a tennis ball. Ale accomplished this task and she hit the ball perfectly so the arrow even stuck. With that, we had a nice finish of our stay and were ready to move on.