It was a bit of an odyssey to get to our next destination. We started off with our travel buddy Geoff at 5 am in South Luangwa, Zambia and took a local bus to Chipata. From here we went to the border by taxi, and then another taxi from the border to Mchinji. From here, we took a minibus to Lilongwe, the capital. After three more buses, we arrived at Lake Malawi, exhausted at around 7 pm, which adds up to around 14 hours on the road.
Monkey Bay
To recover from this long travel day, we just relaxed at our accommodation, the Mufasa Eco Lodge. It was right on the lake and had several nice options to chill out.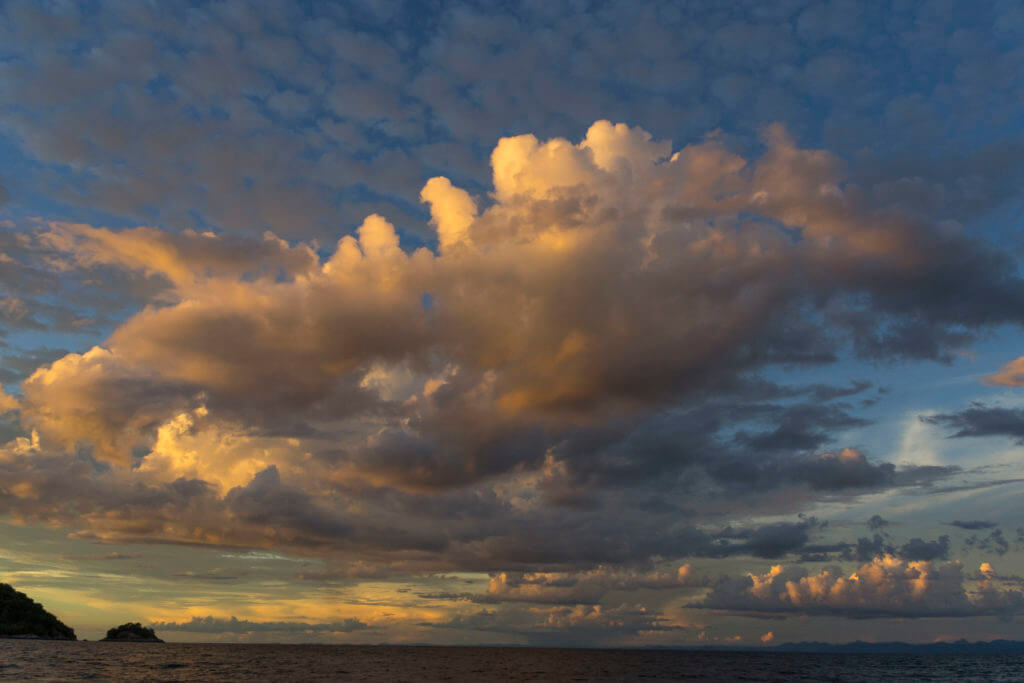 For the next day, we planned a boat trip to see a bit more of the beautiful lake. We picked up another traveler, Mati from Argentina, so the four of us went snorkeling, had a local lunch and visited a traditional fishing village. We really loved our first opportunity to get close to local children without having them beg us for money. To finish the tour, we enjoyed the sunset from the boat.
Cape Maclear
The next morning we left Monkey Bay behind and took a taxi to nearby Cape Maclear. We spoiled ourselves a bit by taking a private room which, with the help of Ale's negotiating skills, we got for the same price as two dorm beds.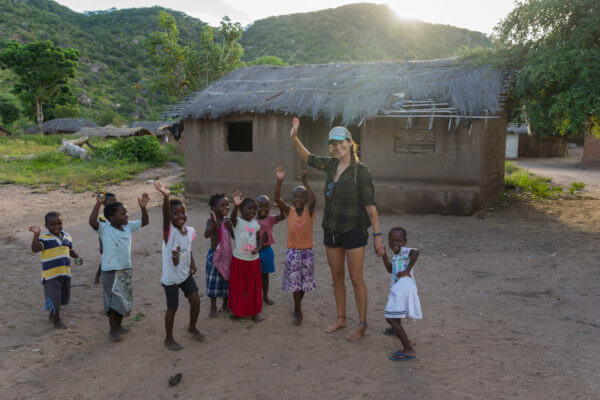 We really enjoyed this quiet town, where people treated us really friendly without wanting to sell us something all the time. A really cool experience was getting our water bottles refilled. To do this, we went to one of the town's water pumps and pumped our water, just like the locals do. It's amazing when you see skinny local girls arrive here, fill up a big water bucket that holds about 30 liters and carries it back to their homes on their heads.
There are also several other backpacker places and since it was a Saturday, we took one of the few opportunities to have a night out with our two travel buddies. To save money, we bought a bottle of the local Malawi Vodka which didn't turn out so well for me, let's just leave it at that.
After spending Sunday mostly hungover we wanted to do something active on Monday and rented two kayaks to go close to West Thumbi Island.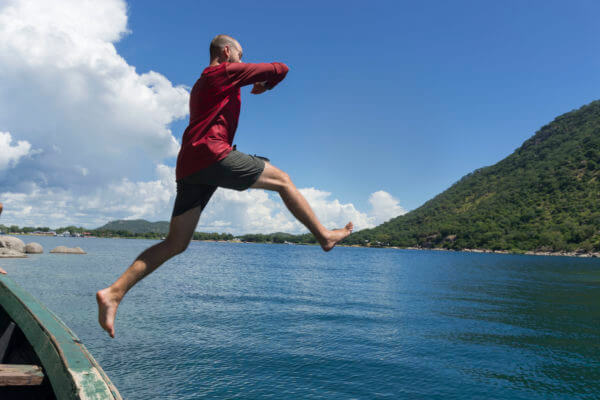 We were warned that if we come closer than ten meters to the island the Rangers will charge us a park fee. Even though we think we didn't get that close, the park rangers still wanted to charge us but we refused to pay. They finally drove off and said they are going to come and collect the fee at our accommodation, but we had told them another name. Luckily we didn't see them anymore and we could keep enjoying our last day at the lake with some drinks at the Funky Cichlid.