Kuching is a great base for exploring the various activities in the area. However, when you go to a travel agency you will soon be shocked with the prices they charge for the tours. No need to worry, there are plenty of things you can do just with a public bus or with a shuttle.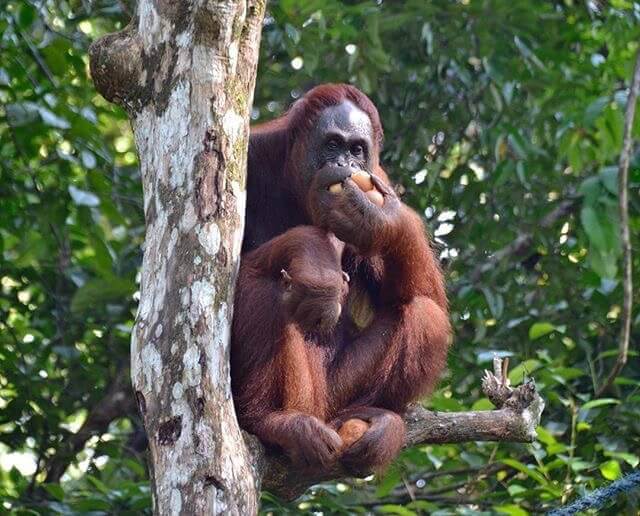 Semenggoh Wildlife Center
One of the highlights of Kuching and one of the easiest destinations to reach is the Semenggoh Wildlife Center. The public bus leaves Kuching to arrive in time for the two main feeding hours at the orangutan sanctuary. You can choose between 7.20am and 1 pm (Feeding times are at 9am and 3pm). Catch the K6 bus from the main bus terminal near the Gurdwara Sahib Sikh Temple. The one way ticket will cost you less than a dollar and in 40 minutes you arrive at the center. A big advantage is that you will beat the private tours and will have the best spots to see these beautiful primates. The bus will wait at the entrance and take you back to Kuching at 11.05 am or 4.05 pm.
Bako National Park
One of the best places to experience the jungle is Bako National Park. The A1 one bus starts operation at 6am and leaves every hour next to the open air market. If you leave at 7am you arrive in time for the first boat to the park headquarters at 8.30am. Arriving at that time also allows you to beat the tours as well. The last boat back departs at 3pm and the 3.30 pm bus will be waiting in the parking lot to bring you back to Kuching.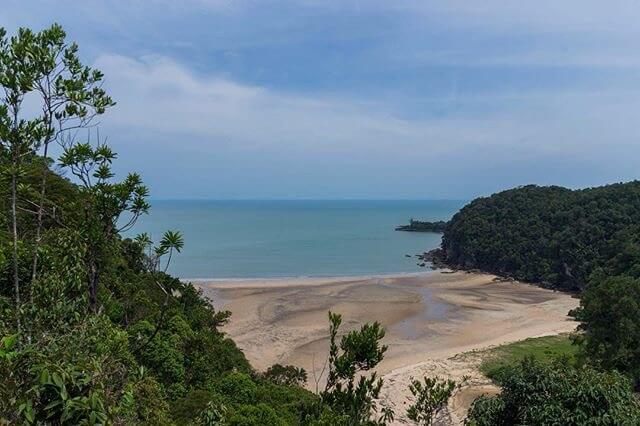 Kubah Nationalpark
Another popular park close to Kuching easily reachable by bus is Kubah. The departure is also from the main bus station (the same as the K6). Departure times from Kuching are 8.15am, 11am, 1pm and 4.45pm. Returning services are at 9.30am, 12pm and 3pm. Logically we recommend taking the first bus there and returning with the last bus if you don't stay overnight.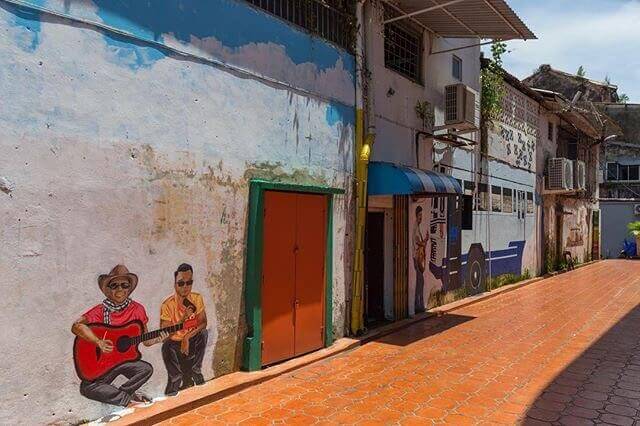 From Kuching to Damai Beach
The most popular beach near Kuching is unfortunately not reachable with a public bus. However, there are shuttle buses going from the Majestic Hotel to the beach. You can return with a shuttle bus from the Damai Beach Resort. The bus tickets cost 13 RM (3 USD) per person one way.