Johannesburg was the starting point for our last African adventure. From here we rented a car to go over Hogsback, to the Wild Coast and the Drakensberg. But first, we had a day of sightseeing in the city.
Exploring Johannesburg
After getting warned that Johannesburg is not very safe we decided to take a guided walking tour to see the sights. To get to the meeting point we took a train to Park Station. The train ride was the first crazy experience since it was riding with open doors at about 50 km.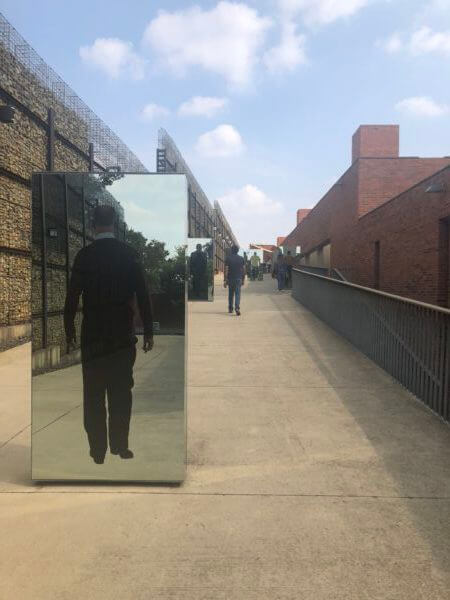 We made it safely to the station but didn't realize that it was one of the biggest we saw in our lives and it took us ages to find the place where the tour starts. By the time we got there we didn't see anybody offering a tour and nobody we asked knew anything about this.
Taking the red tourist bus
So we went to a tourist information and saw flyers for the famous red tourist buses. Normally we don't take them but considering that Johannesburg is really big, not super safe and we only had one day we decided to hop on at the Constitution Hill stop. We quite enjoyed the tour with interesting facts, for example, we had no idea that Gandhi lived in South Africa for several years.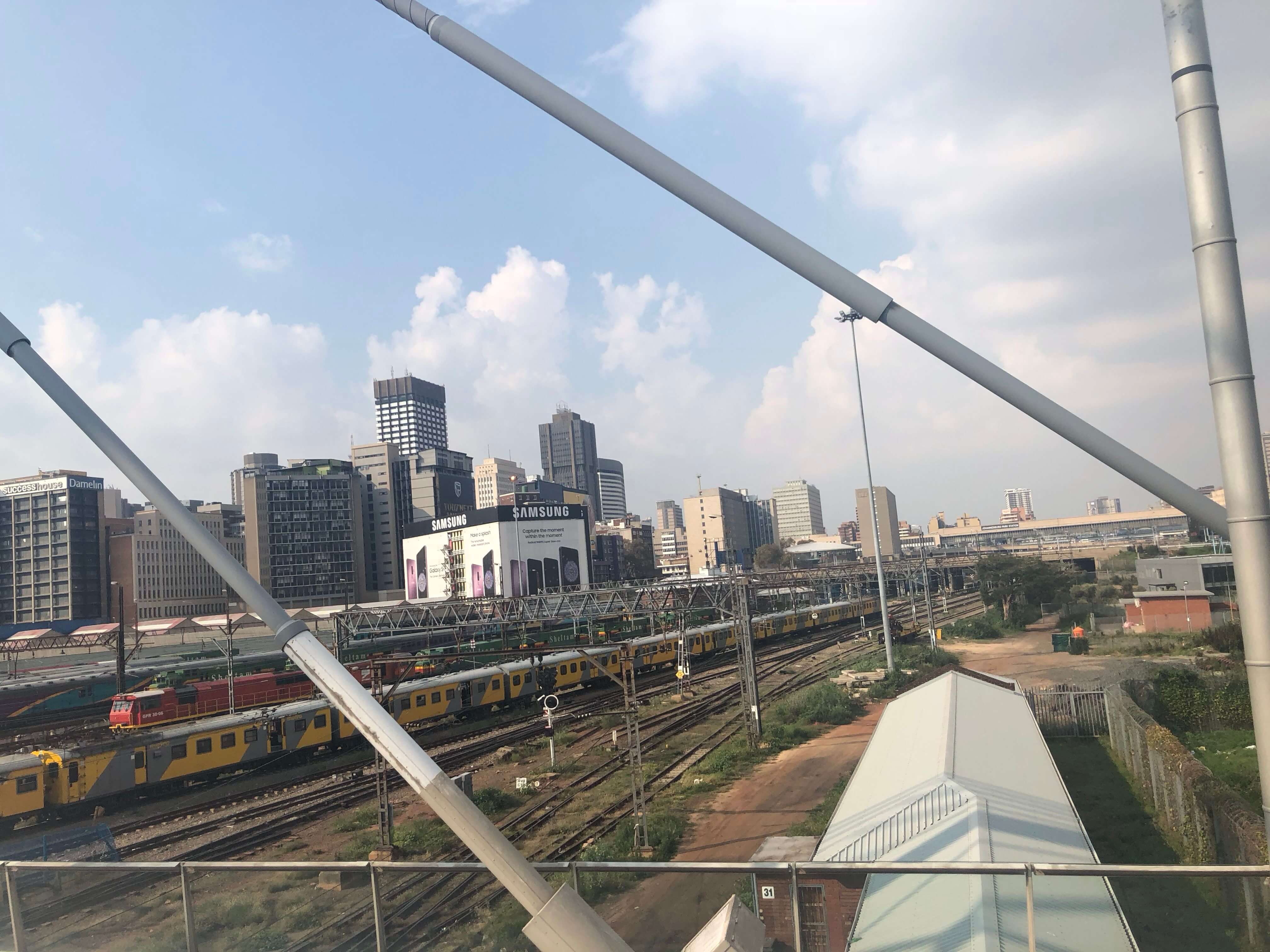 We got off at the Apartheid Museum, a must when you visit Johannesburg. In this very well set up museum we spent 2.5 hours walking through the exhibitions of Apartheid and Nelson Mandela's life. The rest of the day we spent with a yummy vegan lunch in the Braamfontein district and then taking the bis back to our Airbnb.