From Johannesburg, we made our way over Smithfield to the magical town of Hogsback. People in the area say that JRR Tolkien was inspired by this area to write his Lord of the Rings saga.
Away with the Fairies
Ale found this amazing hostel and even though it got down to below 0 degrees at night we decided to camp since it was the cheapest option. At least we could avoid the cold most of the time in the cozy inside area of the Away with the Fairies.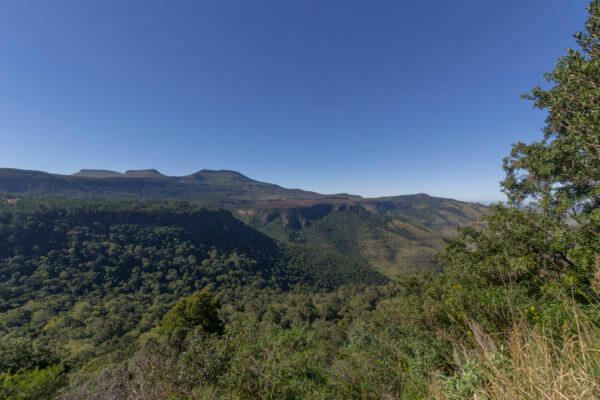 We could cook in the fully equipped kitchen and then relax in the living area heated by a chimney. The place also offers a lookout with breathtaking views and an outside hot tub which I tried the second day but unfortunately the water never really heated up.
Hiking through the woods
On the second day, we started in the morning with a hike. The trail lead us directly from the hostel down into the mystical forest. Following the path, we passed several streams, a giant tree until we reached the quite large Madonna Falls. After trying to find the trail after crossing the river for an hour (later we learned that the trail doesn't exist anymore) we headed back over an alternative route. The rest of the way lead us along a quiet country road back to our camping.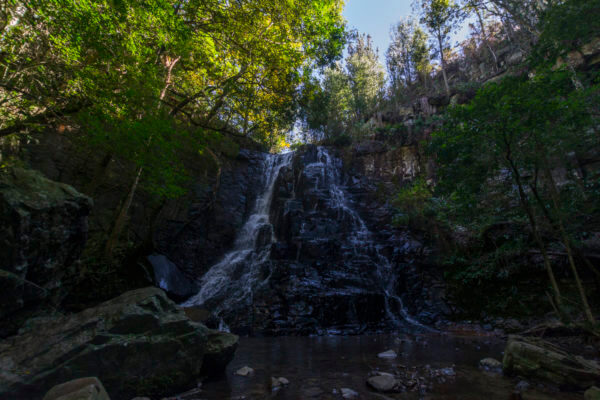 The next day before leaving the area we had a look at the cute St Patricks Chapel and the lovely little Arboretum with the 39 Steps Waterfall. Even though we had some very cold nights this place was one of our favorites.