One of the destinations we were most intrigued about was Malaysian Borneo. Not only for its lush rainforest and hiking activities but for the history of its native tribes.
The Headhunters
The headhunting and display of the trophies was a cgommon practice up until Borneo was governed by the British in 1845. From this moment on, the Christian religion was spread over this side of the island and headhunting was banned. Before, there were two main reasons to kill and behead another man.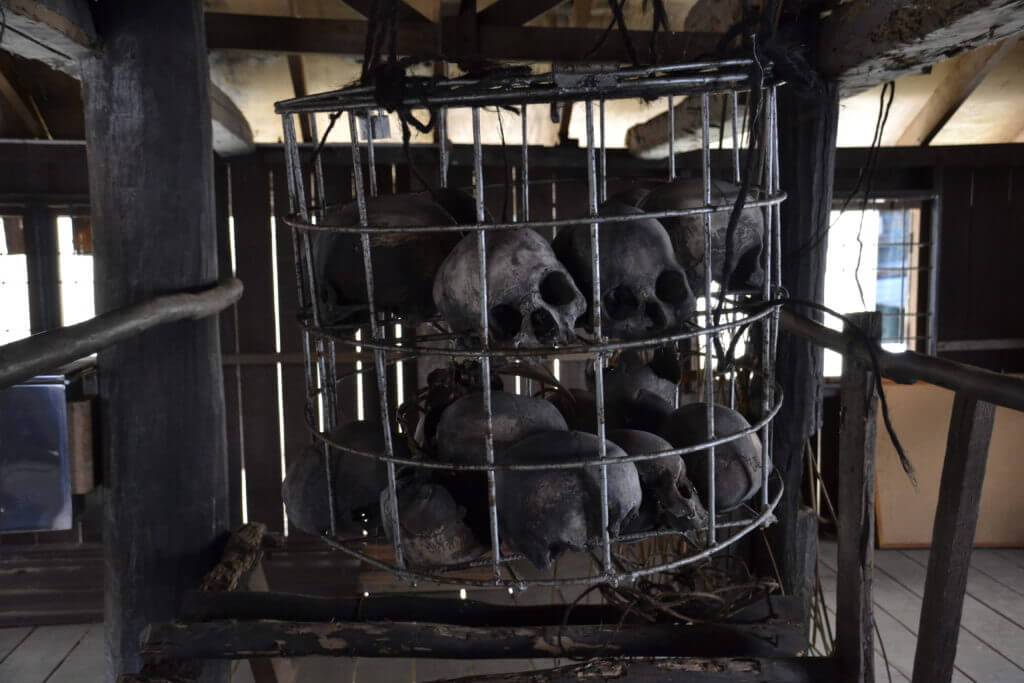 The first reason was in case somebody wanted to claim land occupied by others. The owner had the choice to leave with his entire family or accept the challenge and fight the intruder to death. Who ever won the fight took the head off the defeated man's shoulder and displayed it in front of his house to scare future challengers away.
The other reason was to prove one's manhood. Young warriors who wanted to make a name for themselves left their community in search of a man to kill and bring his head back to the village. The warriors that didn't return to the village probably lost their heads to another man.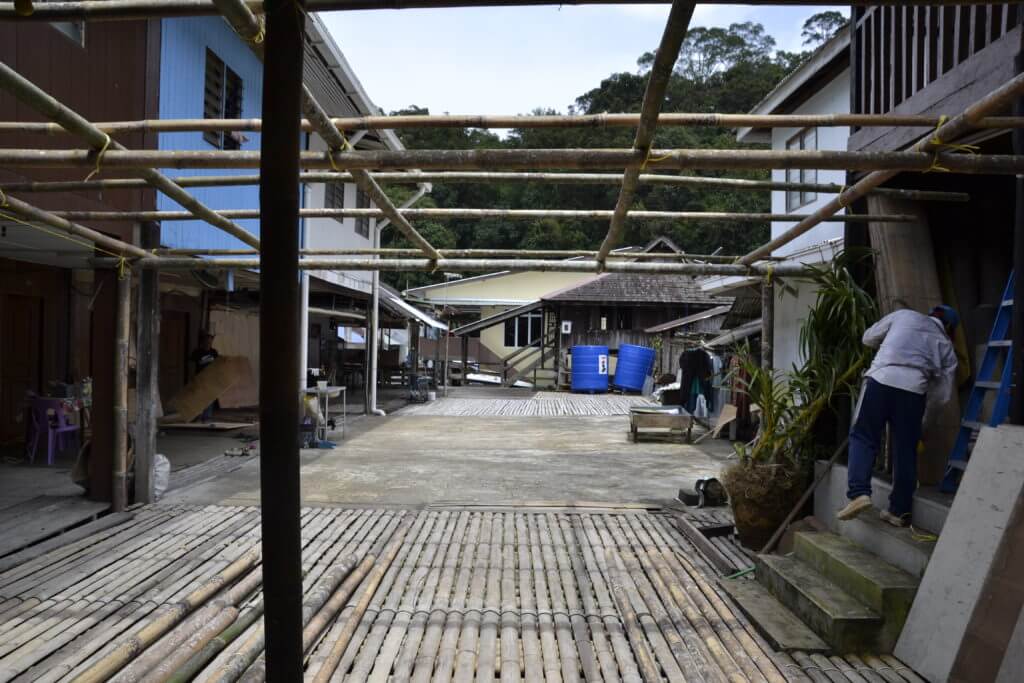 Longhouses
The typical longhouses in Borneo are not one long house but several houses built next to each other. They were traditionally made out of bamboo and tropical hardwood. These living communities were created as protection against headhunters who used to raid other villages by night. A big longhouse was discouraging for the potentially high number of opponents.
All longhouses were built on stilts so the inhabitants could flee in case of an attack. Most houses had a trapdoor that lead to an escape path. In case the intruders followed their prey, boobytraps were placed along the path only known to the locals.
15 years ago most longhouses were modernized with metal roofs and electricity. Nowadays, it is possible to rent a room in one of the guesthouses in several locations. These homestays often include a traditional rafting tour and jungle treks.
During our stay we visited one of the most popular longhouses in Annah Rais where we got an excellent tour guide to explain us the history and also offers a homestay in his house. The cheapest way to get to Annah Rais is with Grab, however you will have trouble finding a ride back. With a taxi there and back you pay 150 RM (35USD), so if you are two people or more it's cheaper than a tour.