The Philippines is a pretty popular travel destination at the moment. Most people choose the popular island of Palawan to enjoy the picturesque beaches on island hopping trips from El Nido. However, there are more amazing places to visit and here are some of our favorites:
Apo Island
One of the best things about Apo Island is that there are no roads, hence no cars or scooters. This makes it the perfect place to relax and enjoy some quiet days. There is some good diving or you can snorkel with plenty of sea turtles just off the beach. We stayed at Marios Homestay which was very nice and clean and served good and cheap food.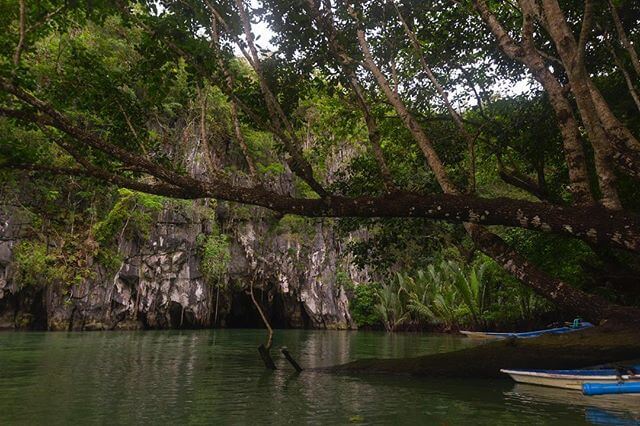 Sabang
This place is not a secret and the underwater river is a very popular day trip from Puerto Princesa. But Sabang has more to offer and instead of being cramped into a van for three hours and arriving with hundreds of other tourists, you can enjoy some relaxing days here. The beach is large and beautiful with offers of cheap massages right on the sand (the cheapest you'll find in Palawan). Plus, there are some short treks, and you can visit the underwater river early in the morning without big tourist crowds.
Port Barton + White Beach
One of our highlights in Palawan was Port Barton. It has a nice beach and plenty of good restaurants to enjoy some days. Also, it's a good base for some island hopping. We recommend staying two days in town at Russell's Place and then heading over to Jungle Bar and stay two or three nights at this secluded place run by a lovely French couple. Not to miss is White Beach, one of the most beautiful beaches in the Philippines.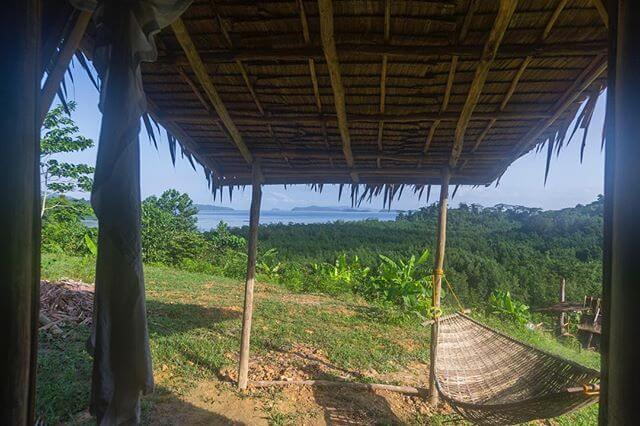 Sardine Snorkeling in Panagsama
There is plenty of good snorkeling in the Philippines but a really special place was Panagsama beach in Moalboal. Here you can watch swarms of sardines just 20m from the beach, something truly amazing and unique. We stayed at the Archery Asia so you can also try to shoot some arrows which was a lot of fun.
AirBnB in Coron
To get to know some locals, we booked an AirBnB in Coron and were amazed how lovely the local family was. We felt like part of the family right away and learned a lot about the life in the Philippines from Romel and Vilma. The village kids were also super cute and entertained us with singing, dancing and playing. It was really a different experience to just spend the evenings having dinner with them and playing with the kids.