One of the big highlights in Namibia and one of the best places to spot wildlife is the Etosha National Park. The best time to visit is the dry season when the animals have no vegetation to hide behind and are dependent on the water holes for their hydration. You can just sit and wait in your car until the animals are coming to you.
Etosha in the wet season
Our travel plans made us arrive in Namibia in March which is the end of the wet season. So for us, waiting at waterholes didn't work out and we had to rely on our eyes to spot the animals hiding behind bushes or in deep grass. Did we regret coming in wet season? Not at all. Having to search for animals made it feel like a real adventure and we still saw so many animals like elephants, rhinos, lions, cheetahs, giraffes and more.
How to visit Etosha in the wet season
The big downside is that you will spend more money on gas. We got up every morning to leave the camp at 7 am and came back at 7.30 pm (the last hour before sunset was the best for animal spotting).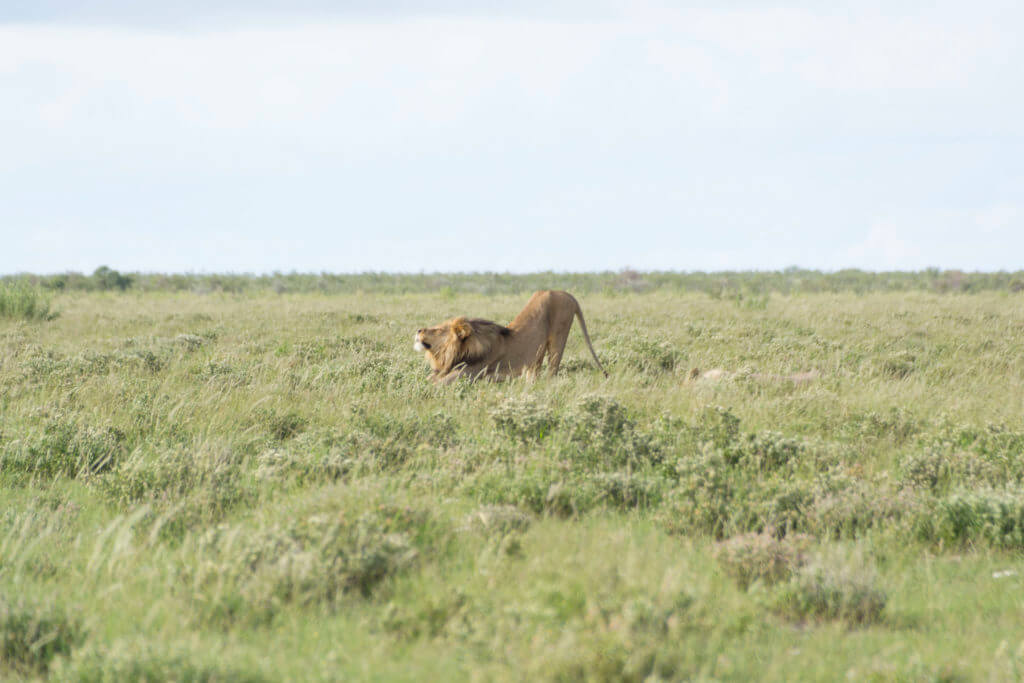 There are a lot of discussions on the Internet if you need a 4-wheel drive or if a 2WD is sufficient. In our case, we were very happy to have rented a 4WD. We got a pretty good deal at the German rental car broker check24.de. A lot of small side roads were really muddy and not passable with a 2WD which would have meant turning around and losing a lot of time.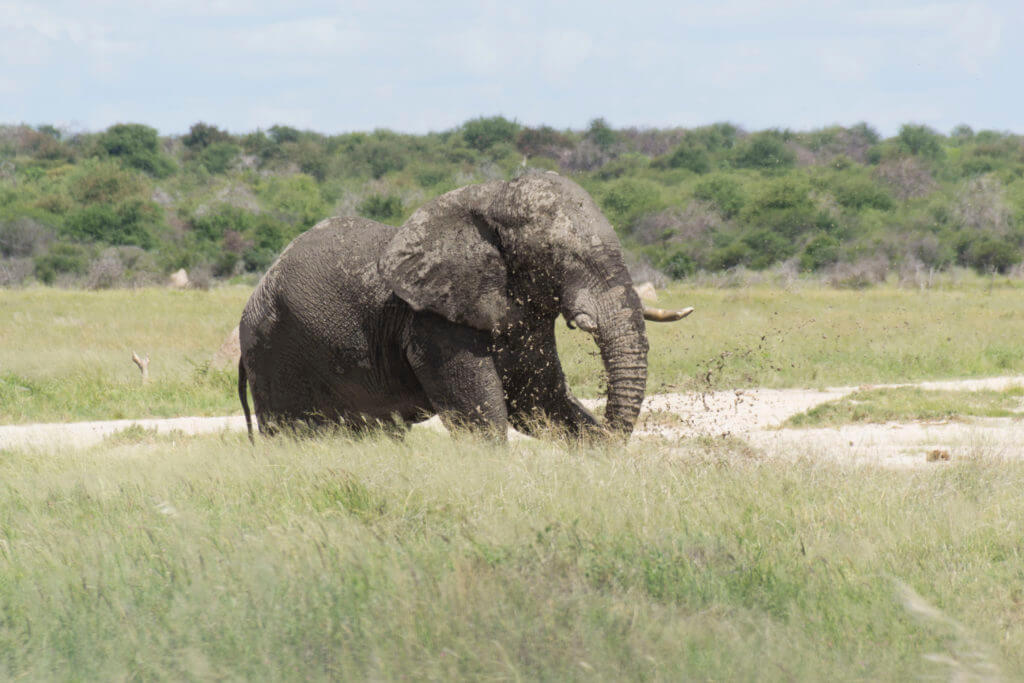 Where we saw wildlife
These are wild animals so they roam around where they want and sightings are not guaranteed. However, these are the locations where we saw our most exciting wildlife. For a more detailed itinerary check out this post.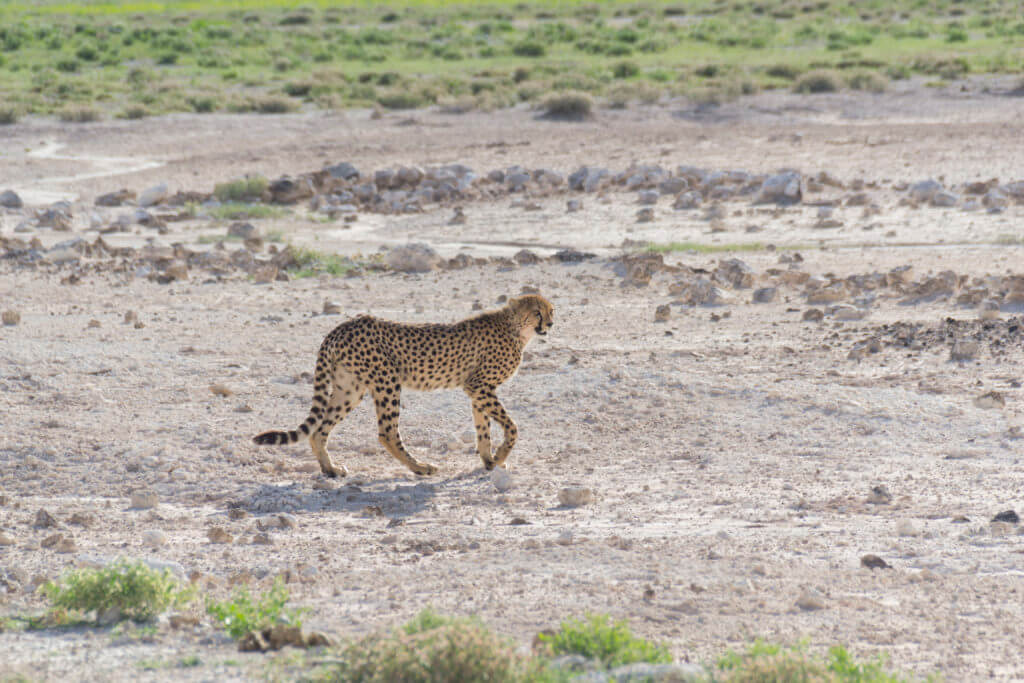 We saw lions from the main road about 20 km before the turn to Halali Camp coming from Okaukuejo. In case you spot them lying around during the day make sure to come back before sunset when they get up and move around.
We spotted hyenas and rhinos between Okaukuejo and Halali Camp. Even on the main road close to sunset, we had a rhino walking along in front of our car. The waterhole at Halali is the most beautiful of all the camps and even in wet season, you can spot rhinos if you are lucky.
One of the craziest sightings we had were three cheetahs crossing the main road about five kilometers before Namutoni Camp. This area is also good for foxes and giraffes.
For elephants, you can try the road from Namutoni to the Von Lindequist Gate. If they are not there, then head North of Namutoni and try the loop around Fischer's Pan. In case you are as unlucky as we were, you can try driving further North. We spotted an elephant bathing in a waterhole next to the road at the drive around Andoni Plain.
You should see giraffes on the way from Halali to Namutoni. However, we saw the most amount of them at the Dikdik Drive and North of Namutoni.