After leaving Etosha we made our way towards the Skeleton Coast with a stop in Damaraland. Driving here can be a bit tiring because the roads are barely covered with asphalt and you can spend hours without seeing a car.
Damaraland
We finally made it to Damaraland and started looking for campsites and stopped at two but were shocked by the prices. Especially because they were about 10% higher than what was indicated in the Lonely Planet which was released only 5 months ago. We learned that day that Namibia is really expensive and we probably wouldn't keep to our budget.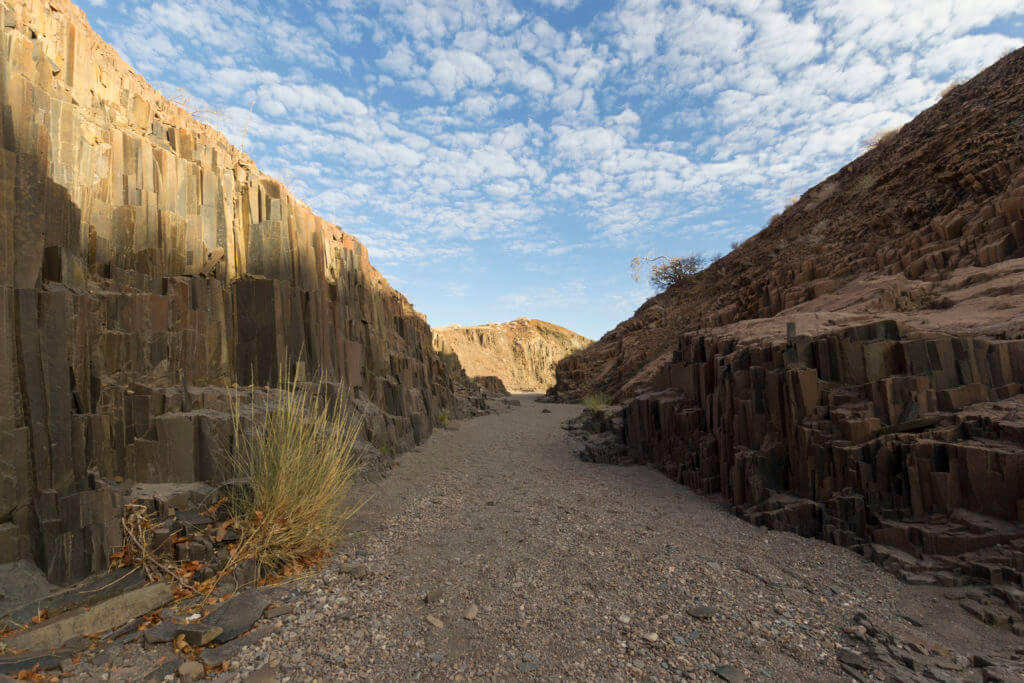 We then drove to the last option but that was the most expensive place. After telling the guard that we won't be able to pay the 55 USD the guard asked us if we want to make a deal and not go through reception. After he offered us the campsite for 16 USD we said yes right away and stayed at one of the most beautiful campsites ever. Nestled in the desert mountains the view of the sunset and sunrise were amazing and the sky at night was filled with stars. Plus we had a private open-air bathroom.
The Skeleton Coast
After visiting the Organ Pipe rock formation and the Burnt Mountain early the next morning, we drove on towards the Skeleton Coast. The name comes from all the shipwrecks stranded on this feared coastline, but not a lot of wrecks are still visible.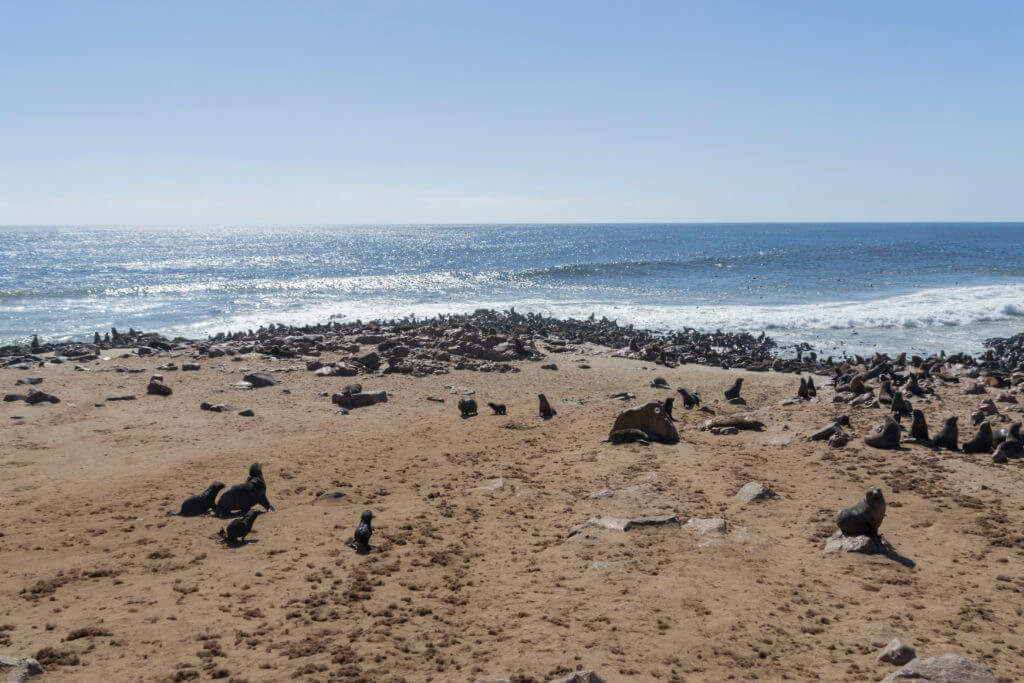 We ended the day at the Cape Cross Seal Reserve where we saw hundreds of thousands of seals lying around, running on the beach or swimming. The stink was horrible and after seeing some holes in the boardwalk fence and a dead seal lying around we were a bit uncomfortable and left. Luckily, we found a really nice campsite with a decent price nearby.
Spitzkoppe and Swakopmund
The next day, we drove to the Spitzkoppe Mountain which reminds one of the Matterhorn in Switzerland. We planned to stay the night at this beautiful mountain but the staff at the campsite were really rude so we drove on to Swakopmund where we camped in the back of the Salty Jackal hostel.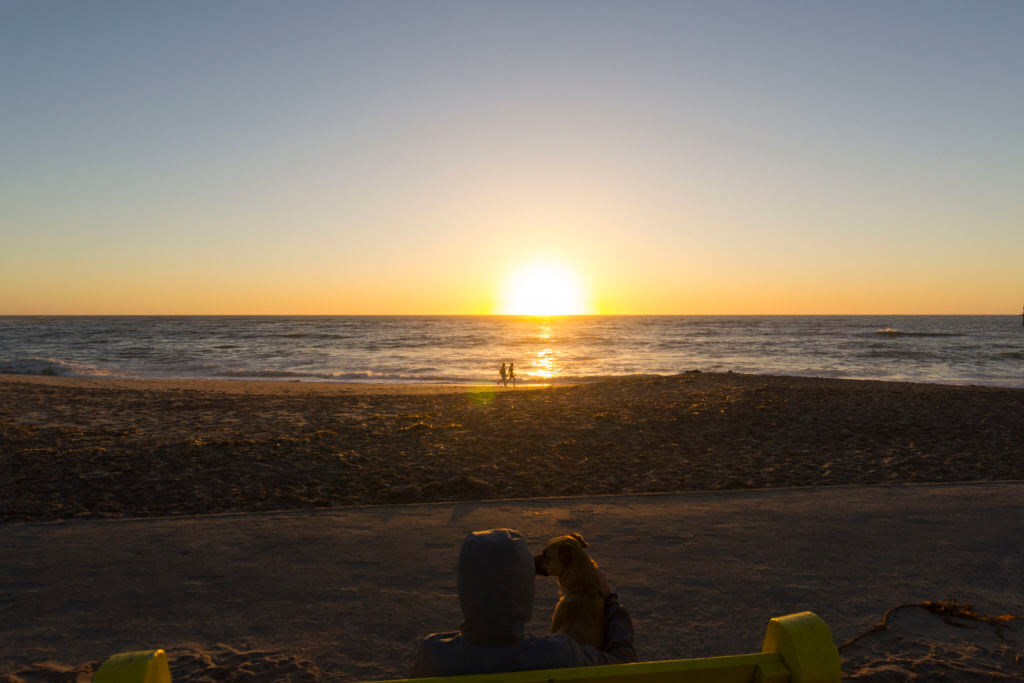 In Swakopmund, we spent two relaxing days, where we able to catch up with some Internet stuff. We also walked around the town which definitely reminded us of any small German town with its colonial architecture. We had a stroll by the beach which was lovely and in the evening, we enjoyed the sunset with the hostal's dog.