Croatia has been on my mind as a destination since I was very young. Growing up with Karl Mays Winnetou movies showed the variety of the Croatian landscapes and made the traveler's heart jump. This country is a perfect mix of stunning beaches, century-old cities that have lost none of their charm and national parks filled with lakes, waterfalls, and wildlife. We got the chance to sail along the Croatian coast on a small sailboat on a special offer in my university. If you love the sea you should totally consider this option, it gives you a whole different perspective of the country.
Dubrovnik
By far our most favorite city, the old town is so stunning that it appeared in a multitude of Hollywood and tv-series production, including Game of Thrones. It's the perfect place to mix into the crowd and just wander around on the ancient streets. When hungry or thirsty just sit down in one of the excellent restaurants and enjoy a fabulous local dish. If you arrive without anything booked head to the bus station, normally local people with bed and breakfast type accommodations are presenting their homes there.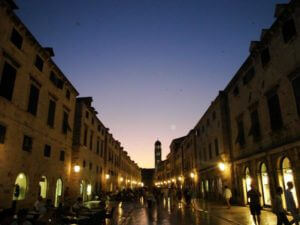 Split and Zadar
These two cities are definitely worth a visit, but to me, they can't compare to the magic of Dubrovnik. However, they also have their own charm and differ in style of the buildings. Make sure you climb up the Bell Tower of the Cathedral in Split and enjoy the splendid view over the city and the cruise ships arriving or departing the harbor.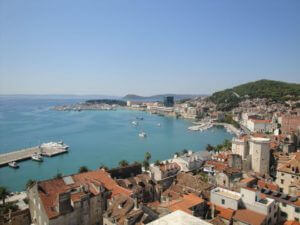 Plitvička Jezera National Park
An absolute must when visiting Croatia. I can't recall if I have ever been to a Nationalpark with more lakes. There are more than 20 lakes on two plateaus varying in size and color. There are plenty of walking paths that let you explore the forests, caves, and waterfalls in the park. Plitvička is also home to 50 mammal species. The visitors are especially interested in wolves, wildcats and of course the brown bears.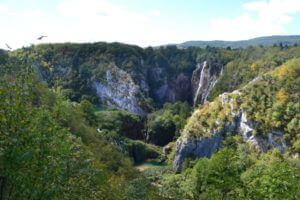 Krka National Park
The other beautiful, famous National Park we recommend is Krka. It's not as big but also has a variety of nature walks with the main attraction being the waterfalls that were also featured in several movies. Make sure to arrive early otherwise you will have to share the water with a lot of people.