Our last stop in New Zealand was Christchurch, the biggest city in the South Island. As always, after some weeks camping we really enjoyed a normal bed in our AirBnb.
Chilling in South Brighton
We arrived on a Friday evening and after the plane and long bus ride we enjoyed being able to just chill in the living room with the rest of our camping food, a bottle of white wine and some Netflix. Well rested from a good night sleep in a proper bed we took it easy the next day and left towards the city around midday.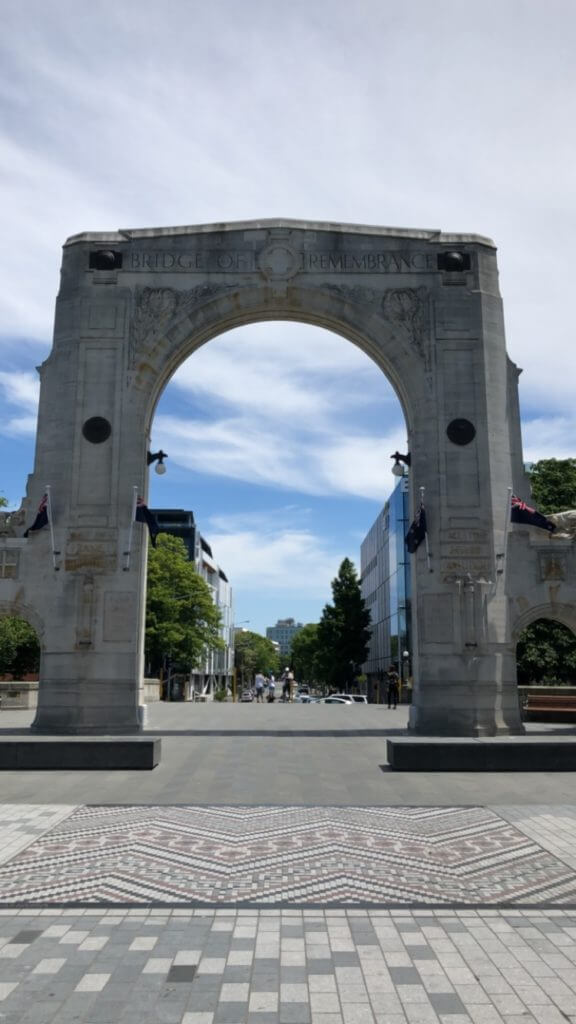 Sightseeing in Christchurch
Upon arrival in the center, we made our way to the Container Mall. The name is pretty self explanatory, our favorite shop was Trade Aid which promotes fair trade and reuseable plastic alternatives.
We kept walking along the Avon, the river through Christchurch, to the Botanical Gardens and had a nice packed lunch at the Victoria Lake. On the way to the Canterbury Museum, qwe watched some punters chauffeuring tourists along the river and smelled the lovely flowers in the rose garden.
The museum was amazing, not only because it didn't charge entry fee but also displayed the National Geographic top 50 photos of all time. For us as travelers this was the best exhibition they could offer us. Apart from these photos we enjoyed the Antarctic part of the museum a lot.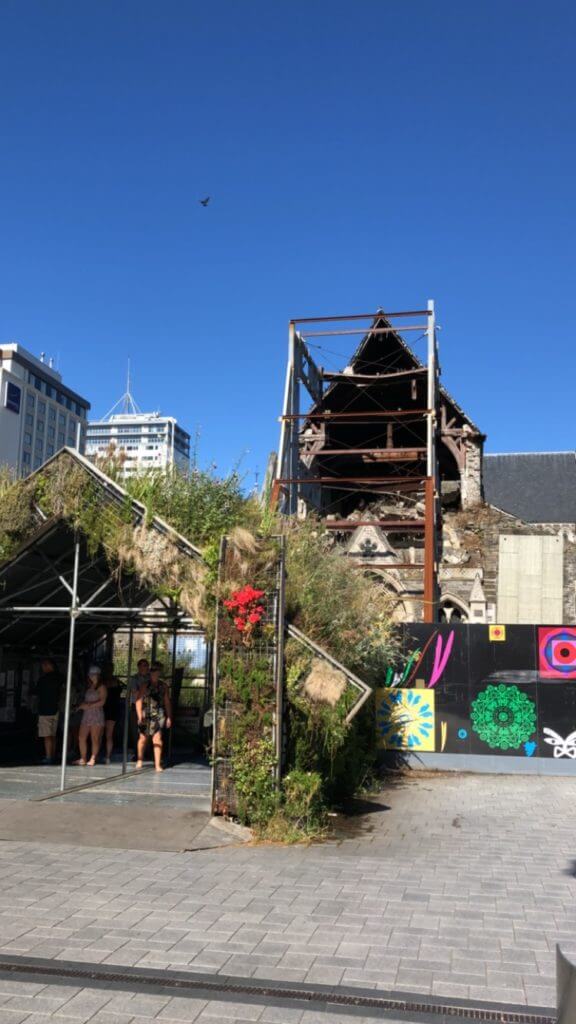 Broken cathedral and some local craft beer
We then headed towards the center of the city. Apart from the white and orange cones all around the city here we found the biggest display of the results of the 2011 earthquake. A main part of the Christchurch Cathedral got destroyed and is still not rebuilt but we read that the renovation is planned. From here we took the Regent Street to get back to the river and we walked to the Pomeroy's Old Brewery Inn. Here we rewarded ourselves with some excellent craft beer.
After that it was time for dinner. We didn't really find a lot of vegan options but we were very excited to have found the Lotus-Heart Vegetarian Restaurant. It serves excellent food with South Indian meals as their specialty. We had two different curries in a yummy pancake and they werekuat perfect.
Since we had to get up at 3.30 am to go to the airport we then called it a night and just took the bus back to our accommodation.