We landed pretty late in Chiang Mai, our only stop in Thailand on this trip. Our hotel, the Teeraya Boutique Hotel (which was a hostel and definitely no Boutique Hotel), was perfectly located just a short walk south of the old town. On our first night we only had time to grab some street food before going to bed.
The next day we planned to get up early to do sightseeing in the morning and chill and organize stuff with internet connection in the afternoon. However, it took us ages to get up and finish breakfast so we started late. On top of that Chris had lost his bathing shorts so we spent a long time looking for new ones and getting some more stuff we needed. So by the time both of us finished our shopping it was time to go for lunch. Afterwards it was too hot so we were happy that our hostel had a pool where we could cool off in the afternoon. Once it cooled down in the evening we went for a walk to the Night Bazaar where we window shopped for a bit (yes I could resist getting a Bayern jersey for 12 USD).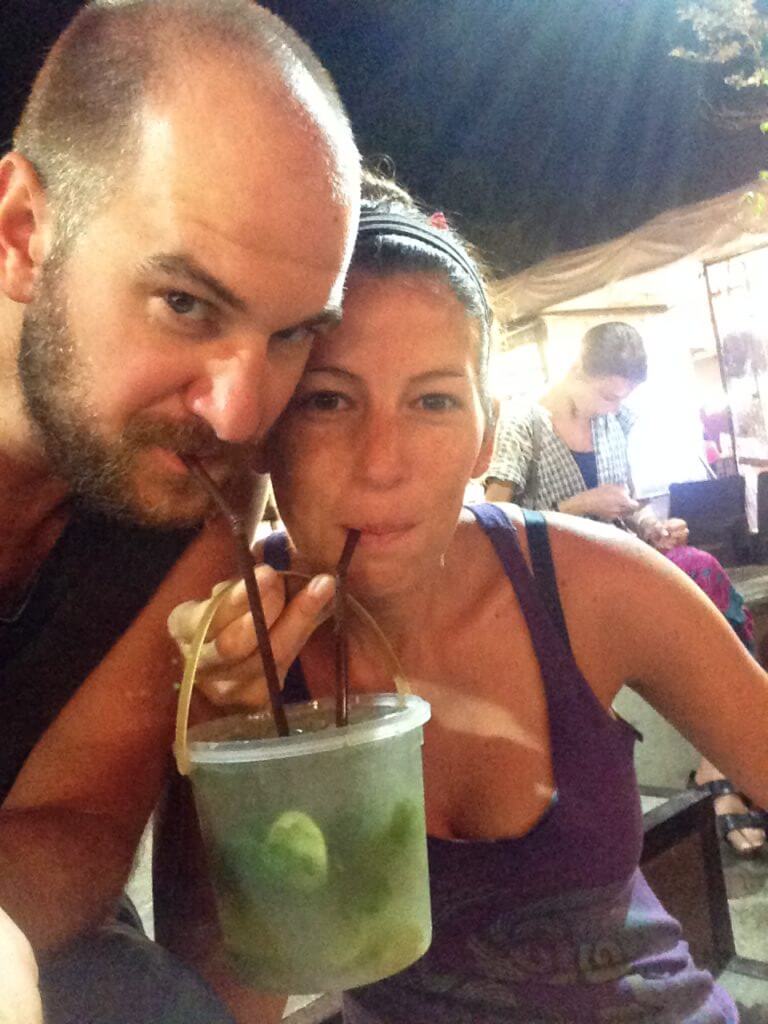 Then we were ready for a drink and watch a live band entertaining the tourists. A fellow traveler and the bartender convinced us that we should get a Mojito bucket, and it wasn't too difficult, after all we are in Thailand, buckets are almost a must!
The next morning, we couldn't leave our hotel too early having had that Mojito bucket, but still at a good time. There were two temples fairly close to our hostel, we especially liked the silver temple because it was different from the temples we have seen before.
We also needed to get our bus tickets to the town bordering Laos, Chiang Khong.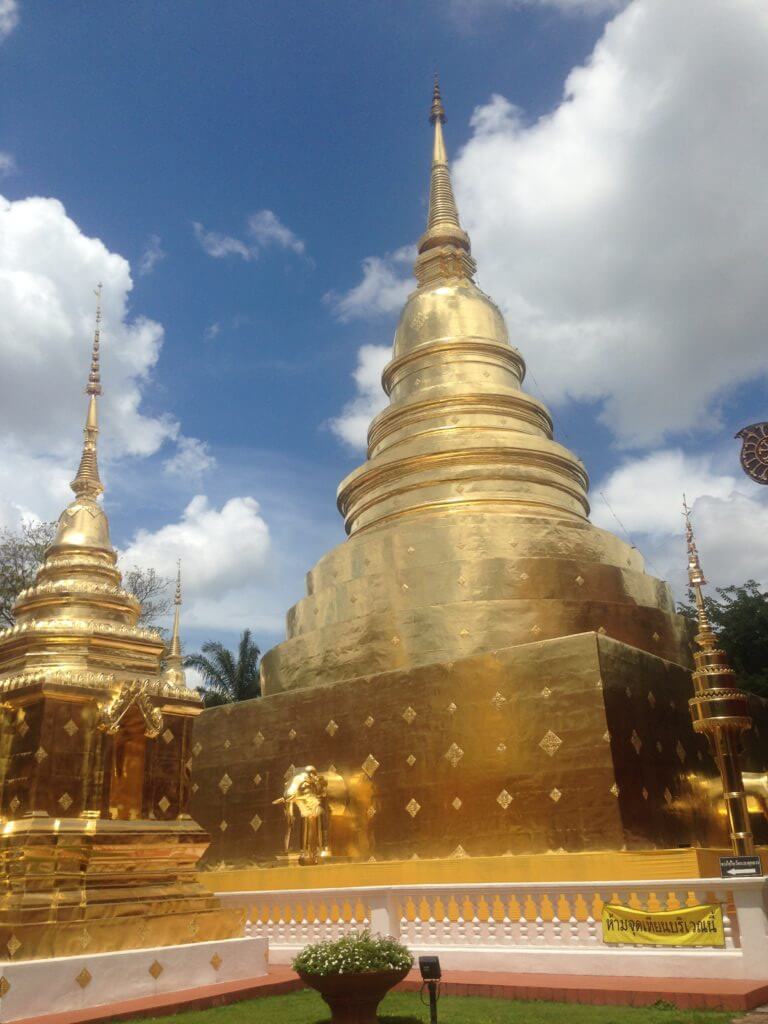 There is an agency that sells these Green Bus tickets which is right next to the Pra Singh Temple so once we got that sorted we could continue our sightseeing day. After visiting a couple of more temples we had lunch at the Vegan Heaven, which serves excellent food, but pricier than other places, but hey it's vegan.
We spent the afternoon by the pool cooling down and planning our time in New Zealand and reading about Africa – exciting times ahead!
In the evening, we went again to the Night Bazaar, this time we replaced the bucket with a bottle of beer.
The next morning we got picked up at 6.30am to catch our bus departing at 8am to Chiang Khong, next to the border with Laos. If you are planning this trip check out the cheapest way to do it.