The Great Ocean Road is probably one of the most popular road trips in Australia. The many cliffs along the way and rock formations are just breathtaking. Even though every dollar spent on this trip is worth it, you still want to travel as cheap as possible. Here are the cheap or free campsites we found on the way from Warrnambool to Torquay: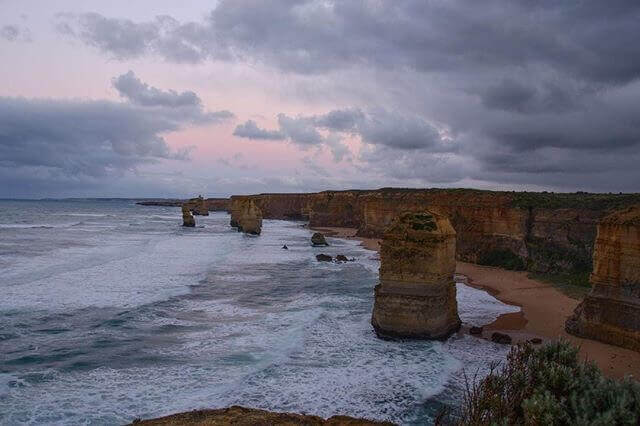 Port Campbell Recreation Reserve
We first planned to camp at the Princetown Nature Reserve but found this campsite accidentally and loved it right away. There are plenty of powered and unpowered sites. The payment is honesty based and the fee is 10 AUD per person per night. There are showers, toilets and a camp kitchen with basic amenities. It was the first campground on this trip that had a common area to socialize with other travellers, which we really enjoyed.
Princetown Nature Reserve
Our initial plan was to stay here but we drove past the Port Campbell Campground and ended up staying there. We met people who told us that it's a nice, basic campsite. The price per night for two people is 20 AUD.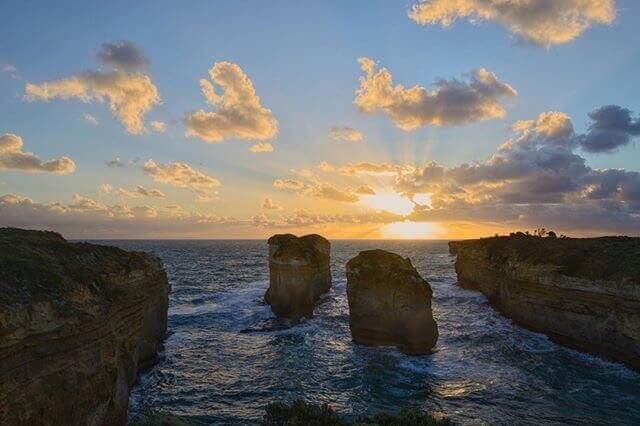 Allenvale Mill Campground
Located only a 5-minute drive from the beach in Lorne, this is one of our favourite campgrounds of all time. The only disadvantage is that it's a walk-in; so you have to carry your gear 300 meters from the carpark to the campsite. But that didn't bother us too much because it's a free campsite and without cars, you can really enjoy the nature. We watched a wallaby gazing with her baby just a few meters away all evening, and later on, we saw a koala high up in a tree and heard several grunting. There are basic pit toilets and a rainwater tank to wash dishes and brush your teeth.
Check out the video of our road trip from Sydney to Melbourne and along the Great Ocean Road.
Find all the free and cheap campsites around Australia and New Zealand with the free campermate app.