When we travel there are few things that make us happier than finding a new campsite in a beautiful environment. Waking up and having breakfast next to a lake, on top of a mountain or on a beach is a perfect start of the day. It took us a while to get our perfect camping gear together and here are our four favorite items:
Foldable Pot – Sea to Summit
One of the essentials when camping is the cooker and pot you prepare your meals with. We often choose campsites that are not reachable by car so our gear has to be small and light. The Sea to Summit foldable pot offers both. It is perfect for the cooking needs of two people, is light, small and easy to clean.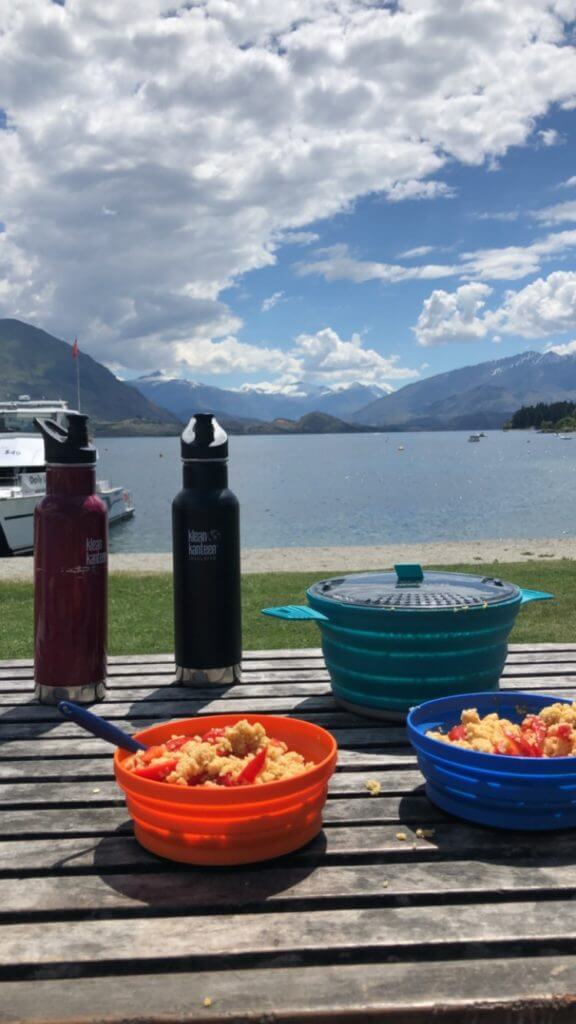 Tungsten UL Tent – Marmot
The most important item when camping is obviously the tent. It has to be compact, light but also waterproof and offer enough space. The Marmot Tungsten only weighs 1.6 kg and fits perfectly on the side of the backpack. So far we've used it in rainstorms in tropical Hawaii and on the stormy coast of Australia and never got wet.
Sleeping bag liner – Sea to Summit
An item we never really thought about before was a liner. We always just used a normal one to keep our sleeping bags clean. That changed when we were planning to camp in cold and windy weather and were considering purchasing new sleeping bags. But then we found the Sea to Summit liners that also add warmth to your sleeping bag. There are three options that offer different levels of added heat to increase your sleeping comfort. We bought the extreme level which adds about 10 degrees and when it's too hot we use it without the sleeping bag.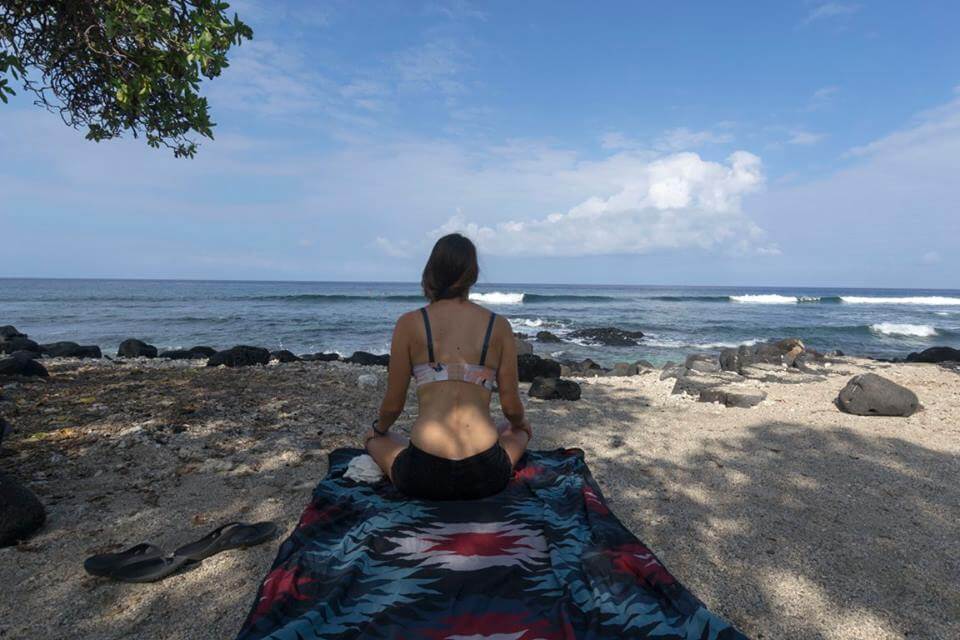 Kachula blanket – Coalatree
An item we used to think wasn't necessary, but once we started traveling with this blanket we can't imagine how we managed before. Some campsites are so basic they don't even have a picnic table, so we sit and cook on the blanket. We use it to keep us warm when we want to sit outside a bit longer or as an extra layer inside the tent. The uses are endless! Oh, and this blanket can turn into a poncho with a hood AND is waterproof.