When you check out Rotorua and you are on a budget you may be thinking about just skipping it entirely before heading to the coast of the Bay of Plenty. It is advertised as the Las Vegas of New Zealand and when you check the various hot springs you will notice that all of them charge a lot of money, which you don't have when traveling with limited funds. We still wanted to have a stop here and after some research, we found some free things to do and we had a really good time. Here's what we did:
Walk and Mountain Bike especially in the Redwood forest
A very short distance to the center of Rotorua is the Redwood forest, which spans over 5600 hectares. The forest has various native trees and the redwoods which got introduced in the early 1900s and thrived under the local conditions. There are several ways to enjoy this area, you can discover it by horse, mountain bike or choose a hike. The options range from short walks to 8 hours hikes, so you have plenty of options. We did only a short walk which gave us an amazing introduction to the forest and a nice lookout over the Lake Rotorua.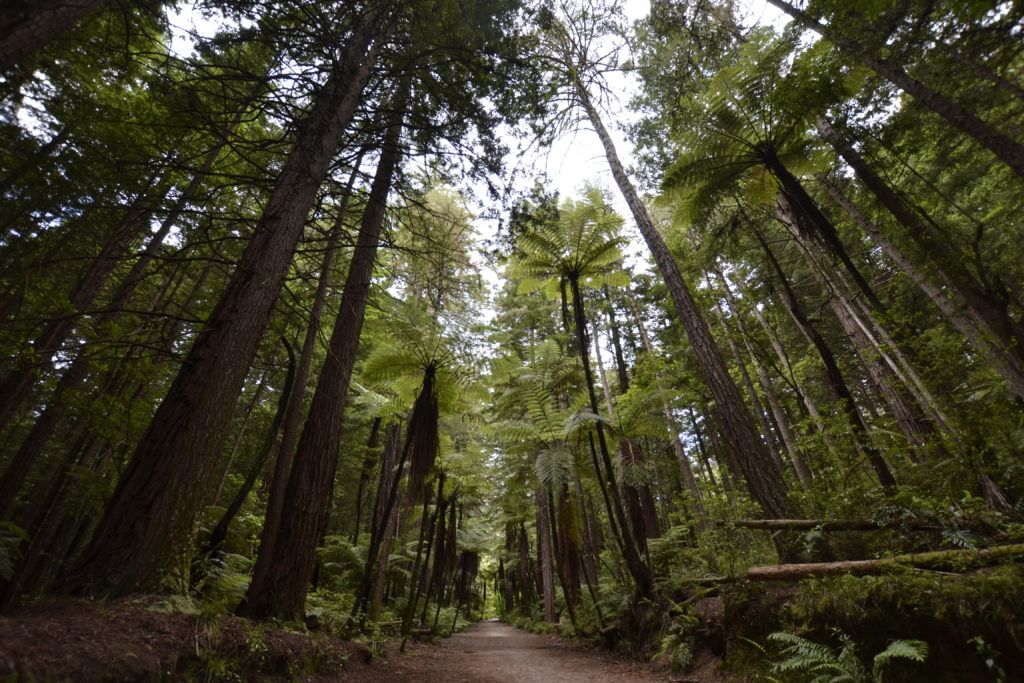 Ohinemutu Māori village
There a plenty of Māori experiences offered in a lot of places in New Zealand. However, usually, they charge for bringing the culture to the tourists. In Ohinemutu you can have a free experience by admiring their architecture, the beautiful church and the artwork around the steam vents. Since it is free don't expect to see a haka or other show elements offered in the paid tours.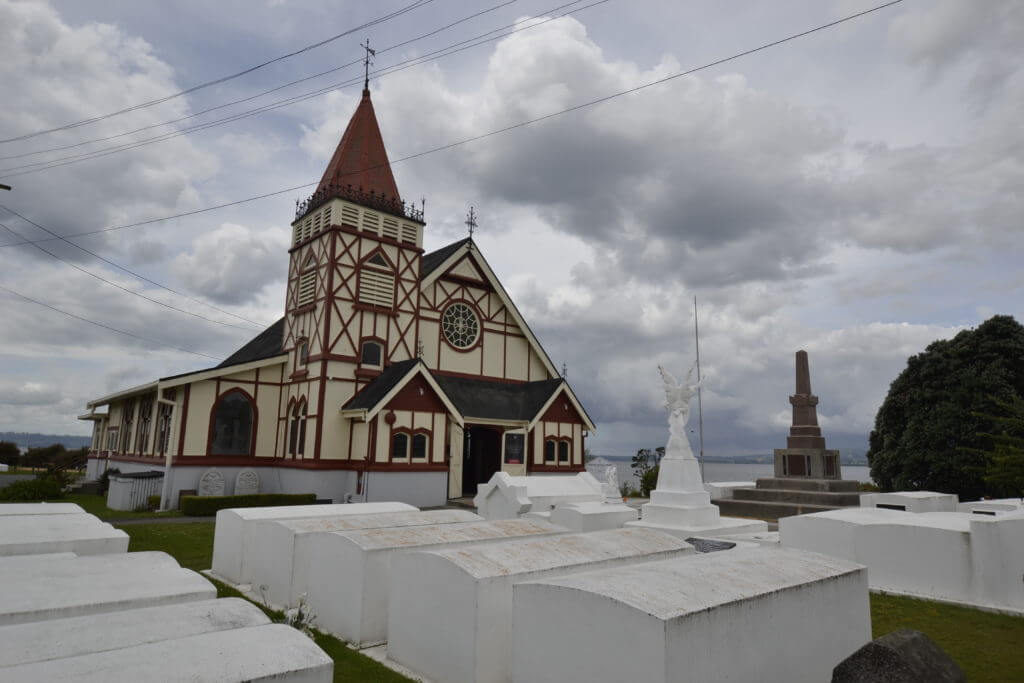 The Kuirau park
Located just on the west side of Rotorua the Kuirau Park is a free option to see a volcanic area with plenty of steam vents. Apart from the vents, It has a crater lake and various pools of boiling mud. Be careful and keep your distance because new vents can appear anytime and accidents have happened.