Wellington takes pride in its variety in local craft beers. In the city, you will find plenty of pubs offering various lagers, pale ales, pilsners and more. After two weeks of camping with very little alcohol consumption, we were very excited about our little bar hopping evening plan. Here are the places we tried.
The Malt House
The first place was a recommendation from our Airbnb host. The Malt House has a lovely interior with several tables and a spacious bar. There are also some barrel tables with stools outside where you can watch the bypassers whilst enjoying your brew. Next, to the approximately twenty beers on tap, they also offer more bottled versions in the big fridges behind the bar. Ale is more of a lager drinker tried the Golden Mile while I went for the West Island Pale Ale. Both were excellent choices and we were very happy with the beginning of the evening.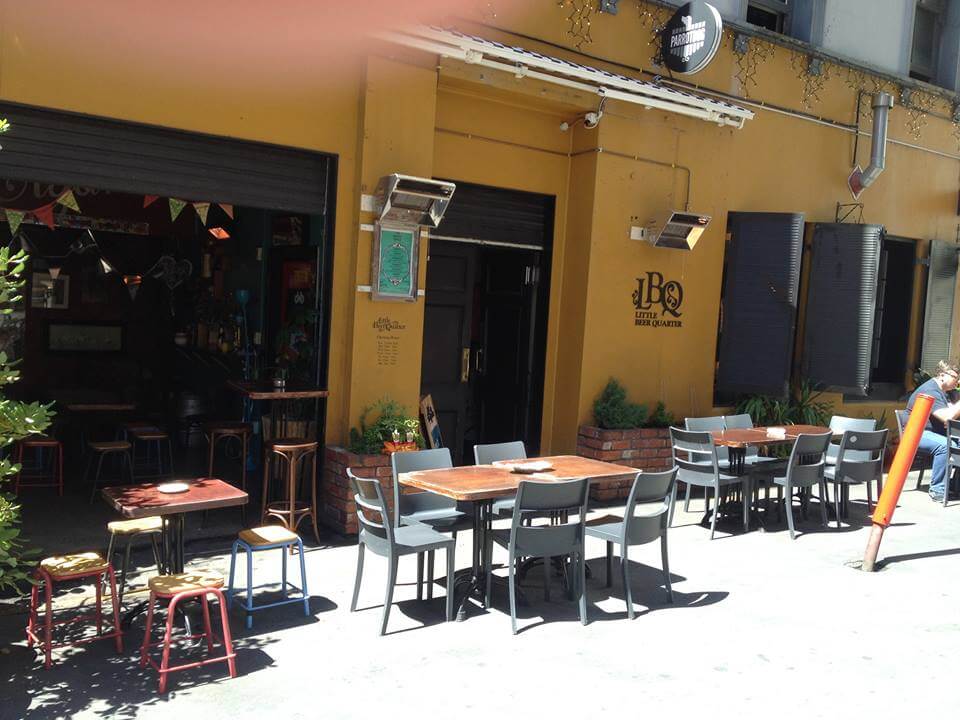 Little Beer Quarter
After a short walk we arrived at the Little Beer Quarter. Location-wise, this was definitely our highlight. Over a small passage off the main street you reach the pub settled in a little back alley. If you are lucky you can get a table outside with a few over the alley and the surrounding rustic brick buildings. We can recommend the veggie basket as a snack, the ParrotDog Pandemonium Pilsner we tried was a bit too bitter for our taste. The wallpaper in the bathroom displaying different animal heads on human bodies gave us an extra chuckle.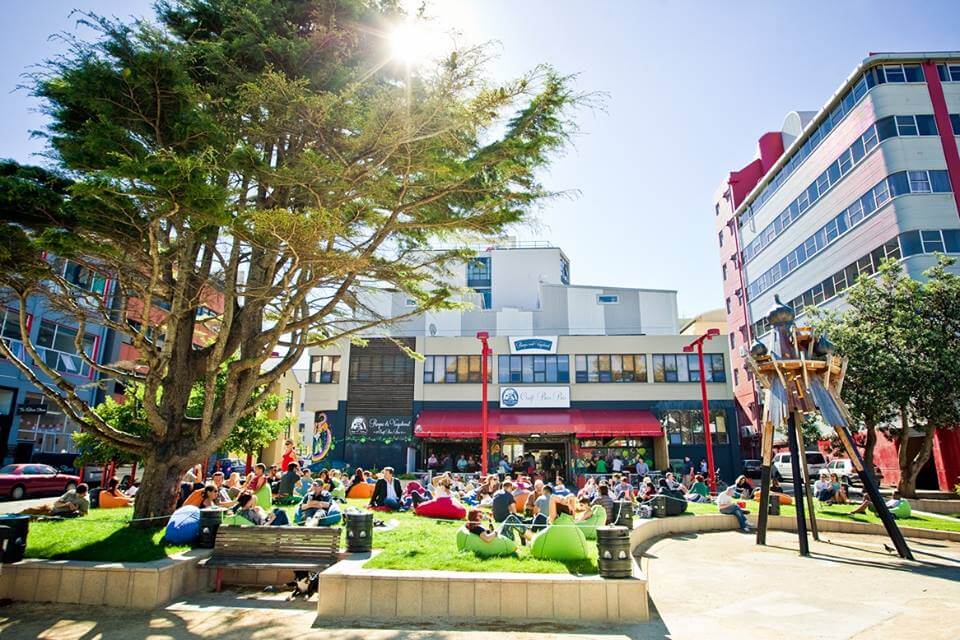 Rouge & Vagabond
Our final stop that night was the Rouge & Vagabond. We loved the funky interior design that matched the 90's hip hop sounds. Just like at Malthouse, here you can also choose from a variety of beers on tap. I tried the Funk Estate Baseline Lager and it was excellent. Ale had had enough beer so she switched to rum and coke. The outside area offers a lot of seating possibilities with a lovely view of the park next to the pub.
This is only a small selection of possible pubs to choose from. Traveling on a budget didn't really allow us to explore more options because beer is quite pricey here. However, if you are not limited by these restrictions I'm sure you will find more options. We would love to hear them.