After busy Cebu, and touristy Bohol our next stop was a place of pure relaxation, Apo Island. But to get there we had to endure a 45-minute tricycle ride to the ferry in Bohol, a two-hour ferry ride to Dumaguete, followed by 30 minutes standing on a local bus. The final hour we had to travel by boat to Apo Island.
Apo Island
All this effort was a hundred percent worth it. We went right away to Mario's Homestay where we had a room booked for two nights. It's a cute, really nice place with excellent food and a common area where you can meet fellow travelers. In case you want to do some diving, you can also book your excursions directly with Mario. Check out a full review of Mario's Homestay here.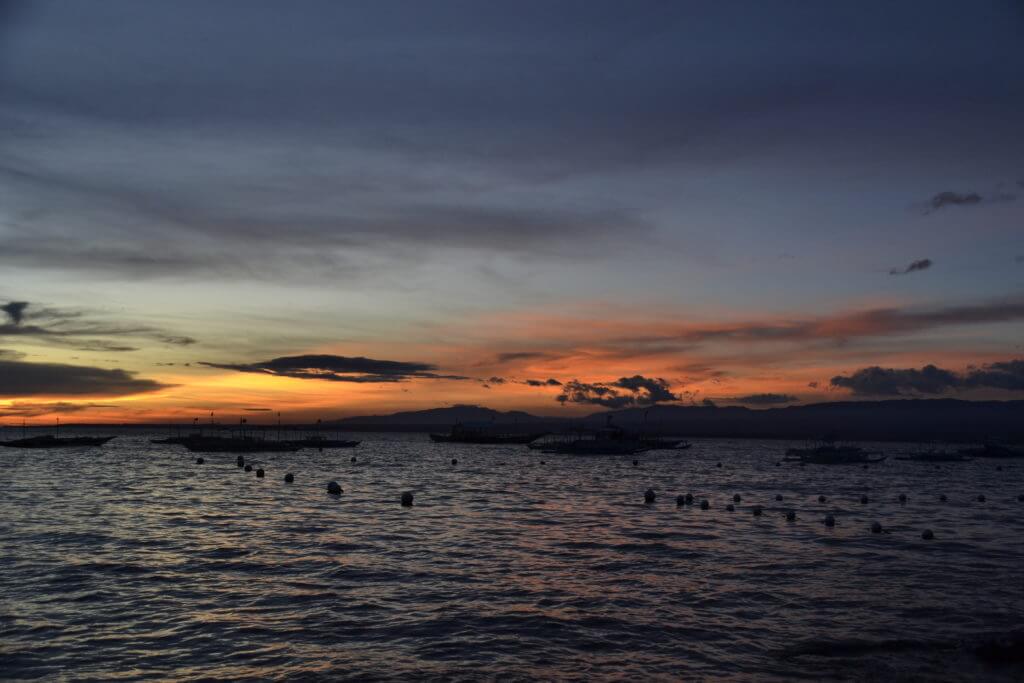 Beaches and snorkeling
Since Apo Island is really small you can discover the whole place easily by foot. Since there are no roads the only other option is by boat. For us it was relaxing time so the first day we went to the main beach and chilled and snorkeled. There is a turtle feeding area so we could see a lot of them underwater. Basically, you have to watch out that you don't step on them – that's how many there are.
The second day, we walked a bit further along the shore, over some rocks until Katipanan Beach. This was a real paradise spot and we had an amazing day relaxing and meditating. One of the most popular dive spots of Apo Island is in this bay just offshore so we had some beautiful snorkel experiences with beautiful coral reefs, fish, sea snakes and of course, plenty of turtles.
This was one of the highlights so far and we would go back to Apo Island anytime.